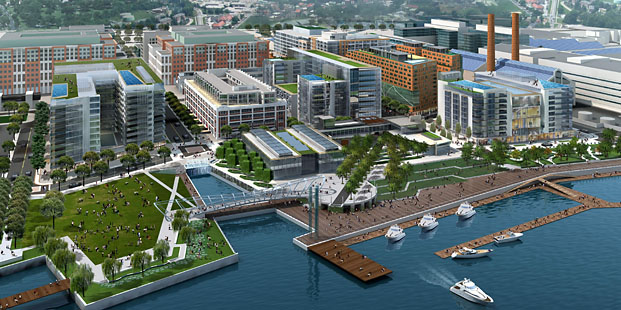 CHICAGO—As reported in GlobeSt.com, participants at DLA Piper's 14th Global Real Estate Summit in Chicago last week were tossing around ideas on how to handle the challenges to brick-and-mortar retail presented by e-commerce. But it's a challenge finding retailers that can excite interest from today's shoppers.
"We're seeing a lot of bad companies that are not doing well," said Jeff T. Blau, chief executive officer of Related Cos. And those that are doing well tend to be luxury outlets that believe they can dictate terms to landlords. "It's a rough environment for developers."
But he also strongly believes that the internet challenge has forced the retail sector to get creative. As a result, "it's not dead. It's changing for the better." Related's strategy is to seek out retailers "no one has ever heard of before," preferably those that attract shoppers with an exciting environment.
Deborah Ratner Salzberg, president, Forest City Washington, asked "how do we make shopping a much more interesting experience?" She approvingly cited Nordstrom's concept of a clothing store with no actual in-store clothing for sale. The retailer plans to allow shoppers to try on items in their new outlets, along with glasses of wine and beer, but the deliveries will come through an online channel. The highly personalized service "sounds unbelievable. It could make me a shopper again."
Salzberg has already found that such exercises in creativity and risk can pay off. Her firm developed The Yards, a 42-acre mixed-use project in the Anacostia River section of the nation's capital. In 2009, for example, after the bottom fell out of the market, the company agreed to create a park on part of the site instead of a revenue-producing building. And even though that park, developed in partnership with the municipal and federal governments, does not bring in any money, "it suddenly made the Yards a place."
Nowadays, nannies caring for small children and mothers from nearby public housing all mingle together at Yards Park. "I think we have the most integrated place in Washington," Salzberg said. Lease-ups for subsequent portions of the project have been the fastest in the company's history. The lesson? "You have to be willing to adapt."