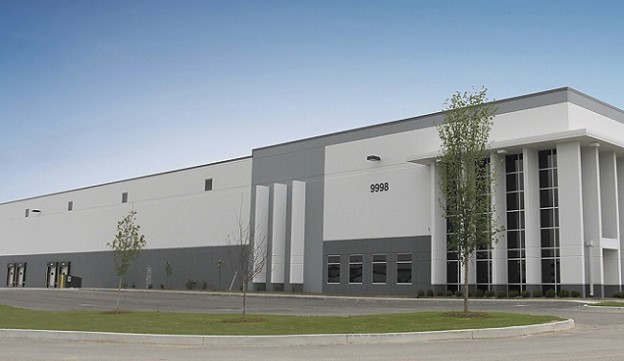 CHICAGO—The expansion of e-commerce has transformed the US industrial market in ways large and small, and fueled a remarkable expansion that has already outlasted any other in the post WW II-era. Many investors and developers have begun to wonder just how much longer this stupendous growth can continue. But most seem to agree that the nation's supply chain still needs a lot of work to make it compatible with the needs of e-commerce, and that means there is every likelihood that this expansion will continue for a relatively long stretch, even if a few cracks have begun to appear.
"Vacancy has ticked up around two one-hundredths of a percent," Jack Rosenberg, Colliers International's national director, logistics and transportation, tells GlobeSt.com. "So that raises a few questions." And even though positive absorption throughout Southern CA is "off the charts," leasing is a little slow in industrial powerhouses like Dallas and Atlanta, at least compared to the historic numbers put up in recent years. Furthermore, in the Chicago region, there are currently four one million square foot buildings available.
Still, "the supply chain transformation continues," he says. US e-commerce sales grew 16% in the second quarter of 2017, compared with the same time last year, according to a Colliers study published during the summer, and represented 9% of total retail sales. And the new, higher-quality class A industrial space needed to help companies deliver their products drove up asking rents to $6.15 per square foot per year in the second quarter, 9.5% higher than in last year's second quarter.
"Most retailers are panicked about how they will develop e-commerce capabilities," Rosenberg adds. "Everyone has talked about it forever, but now it's an existential crisis."
But this crisis among retailers means opportunities for those in industrial real estate. As consumers buy more products online, they have less use for traditional brick-and-mortar spaces at their local malls. Instead, their purchases flow exclusively through industrial warehouses and distribution centers. And typical, older distribution centers, which mostly shipped products to stores, may not be set up to handle this type of activity.
"Most buildings don't have enough parking," Rosenberg says. Modern fulfillment centers need huge numbers of employees to sort through all the individual packages that then go out by FedEx or the US Post Office. And shipping out products this way also means these facilities don't need the massive trucking docks of yesteryear. Colliers recently helped complete the sale to Kohl's of a new one million square foot facility developed by Duke Realty and Browning Investments in Plainfield, IN, and it can function with just 10 truck docks.
And with some experts now saying online sales could eventually grow to 30%, in many ways we are nearer the beginning of this transformation than the end. "It's just going to continue for years to come," says Rosenberg.