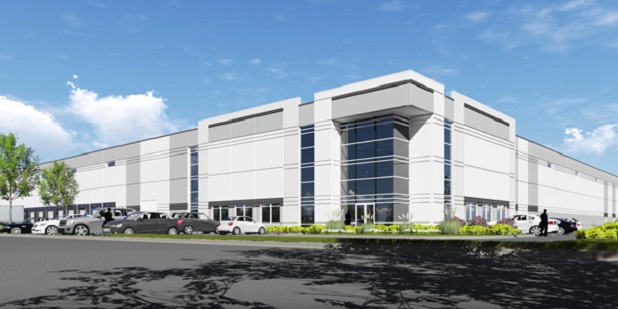 CHICAGO—Industrial construction volume tapered down moderately across the country during the first three quarters of 2017, following several strong years, according to a report from Avison Young's national industrial capital markets group. Demand remains strong, however, as low vacancy rates in many markets help fuel continued demand for new space.
The company based its analysis on CoStar and Real Capital Analytics statistics. The data show developers across the country delivered 188 million square feet of new industrial space in the first three quarters of 2017, a 5% decrease from the same time period in 2016, when deliveries totaled 199 million square feet. Still, the overall pipeline of construction remains strong, with an additional 280 million square feet of space under construction nationally at the end of the third quarter.
The current industrial construction cycle has been strong for several years, bringing a total of 921 million square feet of completed space across the country since 2012. The growth of e-commerce has driven much of this activity, and companies continue to experiment with new strategies that can help complete deliveries faster than ever. But companies have also needed to change logistics models due to overall demographic shifts. The growing density of downtown urban cores, for example, requires a new generation of distribution facilities. And as many tenants quickly need more modern, efficient warehouse and distribution space, developers have continued launching speculative projects, although build-to-suit activity has also been strong.
As the construction cycle hit this mature stage, some markets slowed down, while others saw spikes as another wave of development moved through to meet demand. The latter group includes distribution hubs like Los Angeles (291%), Memphis (67.77%), Indianapolis (61.69%), and Dallas (27.94%).
However, there were declines in Inland Empire (-25.75%), Chicago (-31.35%) and Houston (-35.41%), as activity tapered down following significant construction deliveries over the past several years. But Avison Young expects these bell-weather industrial markets, which drive the US logistic property market, to continue seeing construction growth in the near term.
Users keep demanding new space in the Houston area, for example, and experts expect several significant groundbreakings within the next few quarters. Activity from the petrochemical industry, trade through the Port of Houston, and a growing need for facilities dedicated to consumer goods distribution will drive this expansion.