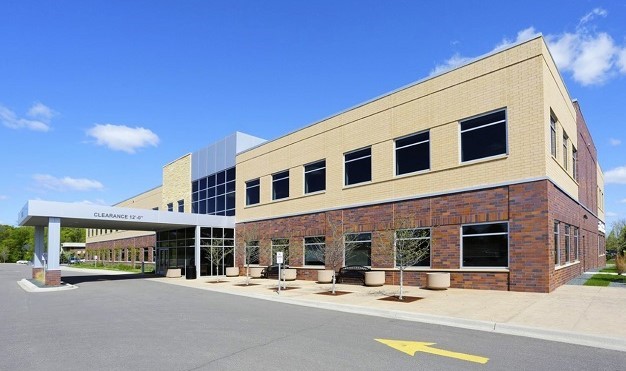 CHICAGO—As reported earlier this week in GlobeSt.com, the number of Americans age 65 and older increased from 35 million in 2000 to 49.2 million in 2016, and this aging process, along with the growth in expensive, high-tech treatment options, has caused several shifts in the healthcare real estate market. And these new factors will continue dominating the sector in 2018.
"There are overriding pressures to reduce costs," John Wilson, president of HSA PrimeCare, the national health care real estate division of Chicago-based HSA Commercial Real Estate, tells GlobeSt.com. As a result, providers across the nation have largely shifted to a more patient-centered delivery model, with smaller, cost-efficient medical clinics doing much of the work once handled by big hospitals.
Some of the savings will come from concentrating several specialties into one location, alongside more traditional doctors' offices. "If you need to see a specialist, it will be in the same building," Wilson says.
But developers in this expanding sector can't just put up a bunch of cookie-cutter facilities. Patients have become more demanding, and to thrive, healthcare providers need clinics with access to amenities and less stressful environments.
"Facility design has become much more thoughtful – a trend that manifests itself in a variety of ways, including the use of warmer colors, abundant natural lighting and amenities like on-site pharmacies and imaging services," says Wilson. "Some outpatient facilities have also added fitness centers that can be used for physical therapy and preventative care."
Furthermore, because patients want to be no more than 10 minutes away from their doctor, developers must help providers choose proper locations. "It's almost typical of what we do for retailers," Wilson says. First, HSA maps out a proposed clinic's expected customer base, then may calculate parking ratios, access routes, and visibility.
In addition to amenities, pleasant surroundings, and strategic locations, modern outpatient clinics need flexible designs, he adds. Technology has already brought profound change to the healthcare field, and HSA recommends larger floor plates and higher ceilings that can accommodate any new equipment developed in the years to come.
Other changes have also just begun. The need for so many facilities spread out over large geographic areas is helping fuel consolidation among providers that want to scale up. Ascension, a St. Louis-based nonprofit, has begun talks to acquire Providence St. Joseph Health, for example, and Advocate Health Care recently proposed a merger with WI-based Aurora Health Care.
"I think we will continue to see such changes over the next five years," says Wilson.