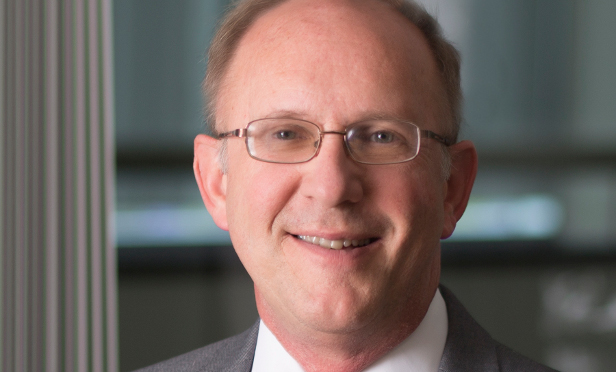 Part 1 of 2
SAN DIEGO—The EB-5 financing program has become enormously popular, but critics say it is mired in red tape. According to Phil Jelsma, partner and chair of the tax practice team at Crosbie Gliner Schiffman Southard & Swanson LLC in San Diego, in a positive move for commercial real estate investors, Congress passed the Omnibus Bill on Dec. 15, 2015, to fund the US Government—and that bill included the extension of the current EB-5 program until Sept. 30, 2016. This essentially means that none of the anticipated changes to the program will transpire, such as minimum investment amounts, definitions for targeted employment areas, or other proposed reforms. True to form, Congress had been working to introduce extensive changes to the EB-5 program, but ultimately could not agree on those changes. Jelsma says EB-5 financing has far reaching implications for commercial real estate. In part 1 of a two-part story, Jelsma explains to GlobeSt.com exclusively the latest legislative changes affecting the bill and what it means for CRE. In part 2, coming up, he discusses how developers can use the program successfully.
GlobeSt.com: Please explain what EB-5 financing is and where it stands today.
Jelsma: It's never been easy to get US citizenship, but the Federal Immigrant Investor Program, known as the EB-5 visa program, provides some intriguing options, allowing foreign nationals (and their families) to obtain green cards in exchange for investing in US job-creating ventures, often in distressed areas. This increasingly popular yet complex federally funded program—created by Congress in 1990 to stimulate the US economy through job creation and capital investment by foreign investors—offers developers, lenders and others in the commercial real estate arena the opportunity to obtain a permanent US visa by making a job-generating investment in this country.
Administered by the US Citizenship and Immigration Services, the EB-5 program requires a minimum investment of $500,000 in a targeted employment area with a population of at least 2,000 and an unemployment level at least 150% of the national average. It is important to note that if an investor chooses to make the minimum investment, then the project must be in a TEA.
Under current law, 10,000 EB-5 visas are available per year, representing $2 billion to $3 billion of capital per year. Last year—for the first time since the program was launched—the maximum number of visas were allocated.
GlobeSt.com: Were there anticipated changes? If so, why weren't these changes made?
Jelsma: While there are many proponents of the program, critics maintain that it is mired in red tape and allows the world's wealthiest citizens to essentially buy US citizenship. Over the last year, five bills proposing to revamp the EB-5 program have been introduced in the House and the Senate. Congress believes that the program has too many exceptions and failed to create sustainable living-wage employment. In addition, there were concerns over national security in light of some of the visa issues raised following the shootings in San Bernardino, CA.
It was anticipated that the program would get more expensive, and it is certainly overdue for an investment-amount increase. Also anticipated were increased financial disclosures, with projects seeking EB-5 funding required to provide more information about how investor money is being spent.
Ultimately, Congress could not agree on the reform measures, and time ran out to finalize a long-term reauthorization and reform package. Some progress, however, was made on to the program's increase transparency, oversight and compliance.
GlobeSt.com: Is the program growing in popularity? Why or why not?
Jelsma: Although EB-5 was signed into law in 1992, it was not well known until 2008, when developers determined it was a viable financing option. Following the economic downturn, US developers realized that EB-5 provides foreign capital at very low rates.
As a result, in recent years, the program has surged in popularity amongst real estate developers who have tapped foreign investors—primarily Chinese—with funding going to a wide range of construction projects ranging from hotels to high-rise condos. Over time, more and more investors have become aware of the program.
GlobeSt.com: What is the program's impact on CRE? How can it be a viable source or financing deals?
Jelsma: Again, it wasn't until recently that the commercial real estate sector started to realize its value as a non-traditional financing tool—such a good tool in fact, that demand outweighed support, and after meeting record levels in the summer of 2014, the EB-5 program had to be suspended for two months. By September 30, 2014, 10,928 foreign investors submitted investment applications—mostly for real estate developments—up from 6,346 in 2013 and 486 in 2006. More than four-fifths of applicants were approved and became eligible for a temporary visa, suggesting that investors who applied this year will fund nearly $4 billion in investment if all of the projects go forward. Eighty percent of EB-5 visa applicants are Chinese, and the remainder is from South Korea, Taiwan, Iran and Venezuela.
Offering further evidence of the program's success, regional centers—which pool investments and are authorized by USCIS to develop projects—are also on the rise. There were just 11 regional centers at the end of fiscal year 2007. However as of December 1, 2014, USCIS had approved 601 regional centers, many of which operate in multiple states. Currently, every state has at least one regional center. A regional center is responsible for maintaining licensure to participate in EB-5 programs, as well as processing investors and creating structure in compliance with USCIS standards.
Ultimately, if you're investing in a significant commercial real estate development and can wait a minimum of nine months for financing, then the EB 5 program may be more cost effective than a conventional loan. In fact, between $3 billion and $4 billion in direct foreign investment could be raised annually, as new regional centers are formed to take advantage of this forward-thinking program—a viable source of low-cost financing and a valuable commercial real estate investment tool. Developers and investors, however, should stay informed and keep abreast of the evolving trends and laws related to EB 5 financing—a program which has become more sophisticated and complex as it surges in popularity.