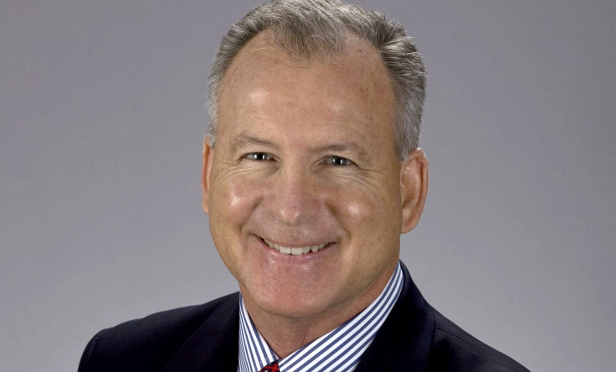 SAN DIEGO—The demand for qualified job applicants in biotech and education in the UTC market is at an all-time high, while the erosion of military funds has weakened defense's place as an employment giant here, PM Realty Group's EVP Scott Kuklish tells GlobeSt.com. After a recently released report from the firm revealed that new San Diego office deliveries caused a rise in vacancy in Q415, we spoke exclusively with Kuklish about the office leasing market here.
GlobeSt.com: What factors are leading to increased office absorption in San Diego?
Kuklish: Strong employment growth has helped fuel office-leasing demand in San Diego, with its sixth consecutive year of direct net absorption growth, which brings the cumulative occupancy gains total to more than 6.3 million square feet since the end of the Great Recession. Although the office leasing market witnessed slower absorption growth this past year in comparison to the prior year, tenant demand remains predominantly focused on class-A-quality product, which has been driven by a flight to class-A quality from class-B and -C product. Many of the largest businesses/corporations are trimming the number of employees in their organizations. Part of this dynamic is created by reducing the amount of square feet occupied per employee, which is allowing organizations to move up into quality environments. New product or those older assets that have been renovated to keep pace with the market demand for quality and state-of-the-art infrastructure are seeing occupancy rates increase, while the class-B and -C markets are softening.
GlobeSt.com: Is the increase in vacancy due to construction deliveries a concern for this market?
Kuklish: Not generally. The local economic outlook remains positive, with job growth forecasted to average 2.45% per year throught2017, which will translate into strong leasing demand for office space. In addition, office construction activity remains well below pre-recession levels, with renovation projects accounting for about one-third of the anticipated deliveries in 2016. The Mission Valley and UTC/Torrey Pines markets remain tight and will continue to show strength due to job growth in bio-technology and education i.e.; (University of California San Diego) and an increase in new housing (multifamily and condominium) in each of those markets. The demand for qualified applicants in the UTC market is at an all-time high. Market dynamics once dominated by the presence of the US military is being eroded by federal funding cutbacks and the dominance of education and technology.
GlobeSt.com: Other than Downtown, in which submarkets of San Diego do you expect absorption to be the strongest this year?
Kuklish: As referenced above UTC is clearly the fastest-growing sector of the San Diego office market. Demand for office space in North San Diego is expected to remain strong, providing landlords the opportunity to push rental rates higher. New office construction and renovation projects have already pushed rental rates to record highs. As a result, more companies looking for well-maintained and centrally located space are likely to increasingly consider class-B building options to offset the higher real estate occupancy costs, while businesses looking for high-end, class-A space will have to pay a premium.
GlobeSt.com: What else should our readers know about the San Diego market?
Kuklish: The impact of the Irvine Co. assets under construction may impact the UTC and Sorrento Valley markets. Qualcomm's restructure will produce job losses in the interim; however, the San Diego market has matured and is able to address these temporary shortfalls.