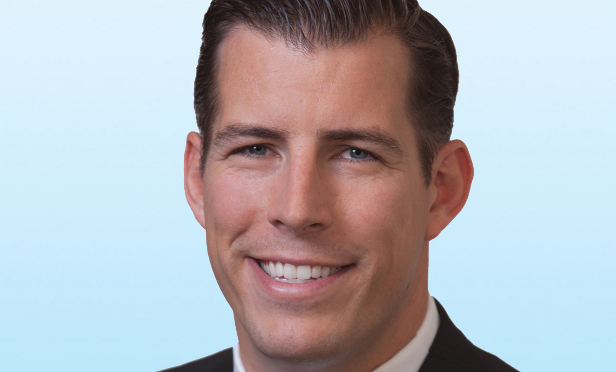 EAST COSTA MESA, CA—A world-class multifamily rental market adjacent to Newport Beach, East Costa Mesa offers excellent lifestyle amenities, proximity to employers and high average household income, Colliers International executives Pat Swanson and Brett Bayless tell GlobeSt.com. Recently, the pair represented an undisclosed seller in the sale of a multifamily property at 175 E. 21st St. here, an upscale and completely renovated property, for $571,667 per unit—a record for commercial multifamily assets sold in Costa Mesa. The sale commanded a cap rate of 4.27% with a gross rent multiplier of 17. We spoke exclusively with Swanson and Bayless about the East Costa Mesa market, its appeal and their expectations for apartment valuations in Orange County.
GlobeSt.com: What is driving up apartment prices in the Orange County apartment market?
Swanson: Employment gains have finally surpassed pre-recession levels, a clear indication that Orange County has been enjoying a run of strong economic growth. Homeownership remains out of reach for much of the population, which ensures a steady demand for apartment rentals. Landlords have capitalized on these factors by increasing average apartment rents 23% in the past five years and 5% in 2015. Investors have recognized the strength of Orange County market fundamentals and have used historically low interest rates and a positive long-term investment outlook to justify aggressively priced apartment acquisitions. A combination of these factors has led to an incredible increase in apartment values over the past five years.
GlobeSt.com: Do you anticipate the run-up in Orange County apartment property values to continue? If so, for how long?
Bayless: Much of the job growth in Orange County has been realized by the low and mid-paying sectors. Many of our clients have become concerned that housing has approached the upper limits of affordability due to low wage growth and the fact that rents have already increased 23% over the past five years. If low and moderate wage earners are not able to pay much more in rent, this could slow the rent growth of class-B and -C market assets.
Additionally, multifamily development has surged across Orange County. which has led to an excess in supply. In fact, 10,266 units are under construction at this time, as compared to only 1,101 units that were under construction at the end of 2010. As supply outweighs demand, we expect occupancy rates to decrease and rent growth to slow. The data shows that this trend has already begun. Occupancy rates dipped from 97.1% to 96.2% by the end of the fourth quarter of 2015. Due these factors, we think that a period of rapid price growth has ended, and we now could be entering a new phase of more-modest price appreciation. Orange County multifamily investments remain attractive to investors due to population growth, the high-barrier-to-entry housing market and the strength of the region's economy.
GlobeSt.com: What factors could cool the market off?
Bayless: In addition to affordability issues and excess supply due to new development, an unexpected sharp increase in interest rates or any major event domestically or abroad that negatively affects investor confidence could cool the market. However, at the moment investor confidence remains high, and interest rates are still at historical lows.
GlobeSt.com: What should our readers know about the East Costa Mesa market?
Bayless: East Costa Mesa is a world-class rental market, highly sought after by the investment community. Adjacent to Newport Beach, tenants enjoy the California coastal lifestyle, an abundance of entertainment options, the celebrated Newport-Mesa school district and close proximity to major employers. These factors attract a superb tenant demographic of young professionals or families with an average household income of more than $98,000 a year, who crave the quality of life but cannot afford the median home price of $864,855. Few for-sale apartment properties in East Costa Mesa creates competition among buyers, which, through cooperation with the entire brokerage community, can lead to incredible sales results.