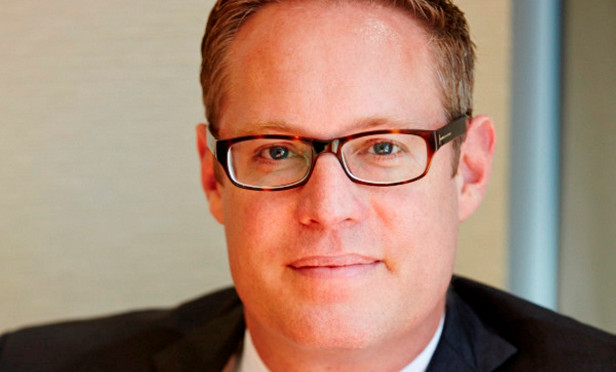 SAN DIEGO—It's easier to get construction financing today than it was in 2011, but lenders are beginning to tighten up, George Smith Partners principal Jonathan Lee tells GlobeSt.com. The firm recently secured $16.25 million in non-recourse construction financing on behalf of an undisclosed institutional fund manager for the ground-up development of the Silver Springs Townhomes, an 18-unit luxury townhome project in the La Jolla Village submarket—a rare occurrence here. We spoke exclusively with Lee about trends with this type of financing, how difficult it is to get and what borrowers can do to ensure their loans go through.
GlobeSt.com: What trends are you noticing in construction financing for ground-up development?
Lee: I see four major trends affecting the construction loans we are placing: underwriting, bank allocations, regulations and submarkets.
Bank underwriting is becoming more stringent. On the apartment side, we were getting 80% LTC loans done last year. Now, debt lenders are running either a debt-coverage-ratio test or a debt-yield test to constrain proceeds. Previously we were seeing a 4.50% rate, 30-year amortization and 1.25 DCR on the appraised NOI for the DCR test and no debt-yield test. Now, the same lenders have increased the underwriting rate to 5.50%-plus and put in a debt yield of 8.75% or more. The net effect is that loan proceeds are now constrained by these tests, and the actual leverage is in the 65%-to-70% LTC range. The for-sale market has not experienced the same pushback. Lenders have simply been more cautious making loans on for-sale condos, townhomes and subdivisions. Leverage on recourse loans range from 65% to 80% LTC, depending on the strength of the sponsor and the location of the deal. But there are fewer lenders in this space when compared to the apartment side.
Bank allocations are creating "zombies." There are several lenders that have a certain allocation for construction and have simply exhausted it, or come near exhausting it, in the last few months. For example, we received an application for a deal in December 2015, and the lender asked us not to sign it until January 2016 simply because they were out of construction dollars. We know of four lenders that have been very active in construction lending over the last two years that have either suspended lending or are waiting for current construction loans to burn off their books before moving forward on new loans. Naturally, this is a problem for borrowers because no lender is advertising the fact that they don't have money to lend for fear of their competition using it as leverage against them. In the past 60 days, we have picked up two new loans from clients working with "zombie" lenders—banks that have money to lend but can't at the moment.
New regulations are in place. Starting January 1 of this year the full effect of both Dodd-Frank and Basel III began to hit the commercial banks. These new guidelines have a wide range of consequences, but the most pertinent for construction lending is the reserve requirement and HVCRE regulations. In short, HVCRE is forcing lenders to prove that a borrower has 15% equity in a project at stabilization. That is a difficult proposition, even when a project is a home run. The as-stabilized value may exceed 15% cash equity in the deal, and the bank will be out of compliance. If banks are found to be out of compliance even during the course of the loan, they will need to reserve more against the loan. Not being able to put that money out costs the bank, and eventually they will find a way to pass that cost onto the borrower. It just hasn't happened yet.
Banks are becoming very concerned about submarkets right now. The best example on the West Coast is Downtown L.A., where close to 5,000-plus apartments are going to be delivered in the next 24 months. It is an open secret that some banks will not lend in Downtown until that product is in the process of stabilizing at their pro-forma rents. However, those same lenders have no issue funding a deal in Hollywood or West L.A., so it is clearly a submarket issue to them. Downtown San Diego hasn't had the volume of units that L.A. has, but it is becoming tougher to attract debt for larger-scale projects.
GlobeSt.com: How difficult is it to get construction financing in today's current environment?
Lee: It is easier than it was in 2011, but certainly not as loose as it was even midway through 2015. Construction money is there for almost all projects—with the possible exception of hotels—but leverage is getting dialed back, and underwriting is garnering more scrutiny. The interesting thing is, even during this time, there are roughly six lenders who will provide non-recourse financing at 65% leverage or better. Even 12 months ago, there were only two very selective lenders, so the fact that more lenders are becoming comfortable with non-recourse actually speaks to the health of the market.
GlobeSt.com: What can borrowers do to ensure their construction-financing loans go through, particularly in a market like La Jolla?
Lee: Every deal has a weakness, and it is critical to position the deal's strengths and be candid about its weaknesses to ensure a funded loan. In the case of our La Jolla transaction, the price-per-unit was beyond some lenders' comfort level. But we work with our clients from the outset to ensure that we understand the underwriting assumptions, the competition (both current and future), and the third-party groups involved (including the general contractor and appraiser), and to surface issues early. Nearly every developer or contractor with experience has had an issue to contend with over the past six years. For that reason, getting ahead of those issues early and knowing the deal inside and out is critical.
GlobeSt.com: What else should our readers know about construction financing?
Lee: Construction lending is more dynamic today than at any point over the past 10 years. The underwriting, leverage, availability of capital and constraints—both to the deal and to the lender—are changing in a more fluid manner than we have seen before. It might cause some heartburn going from start to finish, but the main point of focus is that there is well priced money available and value to be created with it.