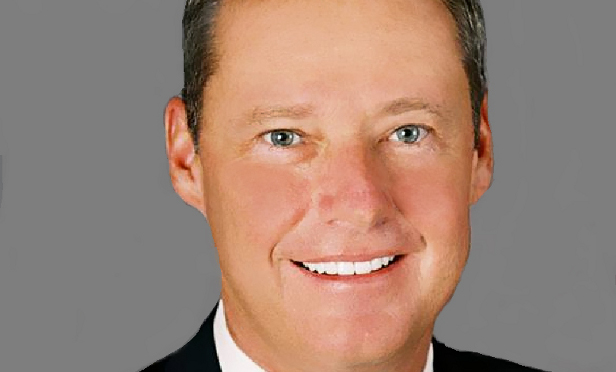 SAN DIEGO—Even though there are off-campus facilities being built, it is not taking the demand away from on-campus hospital healthcare, experts tell GlobeSt.com. We spoke exclusively with several healthcare real estate professionals to find out what you need to know about this sector. Read a more in-depth feature story about on-campus healthcare real estate in this month's issue of Real Estate Forum.
GlobeSt.com: What should our readers know about on-campus hospital real estate?
John Wilson, president, HSA PrimeCare: Hospitals continue to grow their on-campus ambulatory presence with cancer-care centers, orthopedic centers of excellence, heart institutes, women's health centers, and integrated wellness facilities. In many cases, we are seeing multiple providers join together to open such facilities. For example, as the Silver Cross Hospital campus in New Lenox, IL continues to grow, HSA PrimeCare has developed two on-campus facilities for outpatient treatment, including the Silver Cross Health Center, which houses Lurie Children's Hospital Outpatient Center, and the University of Chicago Cancer Center, a partnership between the University of Chicago Medicine and Silver Cross Hospital.
Keith Konkoli, EVP of healthcare, Duke Realty: Hospital systems are focused on delivering the best care to their patients across the entire continuum of care. On-campus real estate will continue to play an important role in helping hospital systems delivering the appropriate level of care.
David Kennedy, LEED AP, KTGY Architecture + Planning: Hospitals are improving access, services and facilities to attract and retain the best physicians. Additionally, hospitals want to deliver better services in a more attractive environment, which in turn increases profits. Real estate values around healthcare facilities should be on the rise nationwide.
Sonya Dopp-Grech, SVP, director of healthcare services, NAI Capital: Location remains a key component in real estate. Whether it is on campus or off campus, the same sound principals of real estate and investing still apply.
Lorie Damon, Americas healthcare practice leader, Cushman & Wakefield: On-campus assets continue to play a vital role in healthcare delivery and are considered highly desirable assets, both by health system owners and by investor buyers, for their strategic nature. None of the much-ballyhooed promotion of off-campus locations seems to have altered this perception of on-campus assets, nor do we expect it to for a long time to come.
Alan Pontius, national director, specialty divisions, Marcus & Millichap: There is a "retailization" of medical. Health systems are conscientious of trying to make life easier for the patient; it's a patient-centric model as opposed to a physician-centric model. This is all about getting closer to the patients to make their access to medical care easier. It's a noble theme, but it's also about market share. Think about Starbucks opening up a coffee store on every corner; Starbucks only wants you to think about Starbucks. They want to dominate their market. Health systems are looking to establish bigger and more visible footprints in somewhat of a race to acquire market share within the health community. The reality is that you still have to have an on-campus presence; you still have practices that are in and out of the hospital with very high frequency.
Really, what is happening is the dynamics have changed. We have made a major shift from the idea that if you are on campus you are golden. We've made a shift to the realization that you really have to be thoughtful about hospital market position and credit strength, supply/demand balance of the on-campus building mix overall, tenant profile and fit-for-consumer (patient) base and how the building/tenancy integrates with the hospital.
John Smelter, first VP investments, Marcus & Millichap: On-campus hospital real estate is very popular and it's not going away. There might be a shift to more off-campus facilities, surely, but on-campus facilities are not going away. We don't see anything changing with on-campus facilities over the next decade. If anything, even though there are off-campus facilities being built, it is not taking the demand away from on-campus. What we are seeing is still a need for even bigger, newer, more advanced, higher quality new hospitals; it's not just the medical office building facilities and all of the other facilities that might be surrounding a hospital, but a lot of the hospital systems are looking at how they can improve quality of care, and they are looking at building new hospitals and/or bigger bed towers.
Eric Fischer, managing director and national healthcare practice leader for Trammell Crow Co.: On-campus real estate will continue to serve a vital role and will continue to advance in its complexity relative to infrastructure, medical equipment and the delivery of medical services.
Travis Ives, director of brokerage services, principal, healthcare practice group, Cushman & Wakefield: For all the talk about providers moving away from the campuses, on-campus buildings are still in high demand. The supply of space remains tight in most markets and investors will still pay a premium for on-campus or campus-adjacent buildings. Older buildings with smaller spaces present a compelling value-add opportunity if they can be repositioned to accommodate larger tenants. Private practices that are paying a premium for on-campus space should evaluate closely how critical their location is to their success. Off-campus space is typically cheaper and more convenient for patients, but if you risk losing referrals from the hospital or other practices in the building, the premium for being on-campus might be worth it."
Mary Beth Kuzmanovich, national director of healthcare services, Colliers International: With advances in clinical care and technology, more healthcare services will shift out of the hospital. With changes in reimbursement, care will continue to shift to the lowest cost setting. Both of these trends will drive growth of outpatient real estate, whether on or off the hospital campus.
San Diego CRE is in a solid recovery phase with some creative trends leading the way. Are You In The Know? Join us at RealShare SAN DIEGO on May 17 for impactful information from the leaders in San Diego CRE. Learn more.