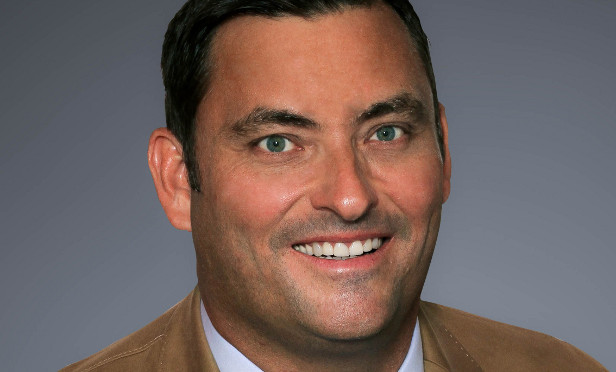 SAN DIEGO—Although it can be literally impossible to sell sub-par pieces of commercial real estate—and you may have to accept a lower price in order to meet your deadlines—there may be no better time to sell than the present to sell your 1031 Exchange property, Lee & Associates' VP Garrett Sholer tells GlobeSt.com. We spoke exclusively with Sholer about why this is a smart decision and what to do next.
GlobeSt.com: Should investors make the decision to sell their 1031 Exchange investment?
Sholer: There is no doubt that the current investment market presents a very low supply of acceptable 1031 Exchange replacement property targets for investors. We are in the midst of a classic "supply and demand" economic problem in commercial real estate investment. This basic economic problem has already driven investment property prices to an all-time high (meaning low cap rates). What that means, to anyone who owns commercial investment real estate, is that this is one of the best times in our lifetime to consider selling investment property. I recently spoke to a close friend and confidant who happens to be a senior portfolio manager at a major investment bank. He asked me, "Could it be possible that investment real estate has exceeded its value at the time of the last peak (in 2007) by 16%?" I responded, "Yes, that sounds accurate." What this means, in practice, is we are upon an opportune time to upgrade the quality of our real estate holdings (or potentially sell and pay our capital gains taxes) and plan for the inevitable leaner times in the future of commercial real estate investment. (In addition to the analysts employed at my friend's investment bank, this same information was recently referenced in this Forbes article.)
Commercial real estate is no place for the meager or indecisive. In bad commercial investment real estate markets, it can be literally impossible to sell sub-par pieces of commercial real estate—and, unfortunately, even decent-quality real estate in a less-than-ideal market may have to be sold at fire-sale pricing in order to move it in a reasonable time frame. In fact, the only investment real estate that is likely to hold its theoretical value and sell within a reasonable timeframe, regardless of market's state, are the very best pieces of investment real estate. All investors, owe it to themselves (and their heirs), to pay close attention to the quality of their real estate holdings, in times such as these, when something can still be done about it.
GlobeSt.com: Why should an investor sell if getting a reasonable price for their property is uncertain?
Sholer: The financeability and liquidity of commercial real estate hinges on the quality of the property in question and is famously problematic all the same. The ability to sell, or even re-finance, at reasonable rates can become difficult, too impossible in tough markets. Even in uncertain economies, selling or refinancing can be very problematic. Additionally, and since investment real estate's primary value driver is the leveraged return on investment (leveraged ROI), you can rest assured that an increase in interest rates will result in a decrease in values. At some point in the not so distant future, the investment market will cool, it will be much harder to sell, and prices will drop. Conclusively, yes, we have likely arrived at the part of the cycle when all commercial real estate investors should take a hard look at their portfolio and consider whether or not to reposition their equity. The lower the quality of the asset in question, the less time one has to make these decisions.
GlobeSt.com: How can investors complete these exchanges successfully in the current market?
Sholer: Although it is quite difficult to successfully complete appropriate 1031 exchanges in this market, it is not impossible. There are several strategies to assist the investor in finding the right 1031 exchange property in today's market. For example, one of these strategies relies on the ability of your broker to find the appropriate buyer for the property you are relinquishing. In short, the buyer needs to be one who will not want a discount to accommodate your needs. The idea in this scenario is to find a buyer for your property who is willing to give you multiple extensions of closing, after they are non-contingent and non-refundable on the contingencies/deposit for your property. The seller must have a relatively high assurance that the buyer will actually close on the deal, which is why a "non-refundable" deposit is of paramount importance. This strategy does not guarantee you will find the perfect exchange property, but it does make it easier by taking much of the time pressure off; options can be weighed and good decisions can be made when one is not under dramatic time restraints. This strategy can effectively give the seller 30, 60 or possibly even 90 extra days to stretch out the statutory (IRC Section 1031) 45-day "identification period." Many astute investors immediately ask, "How is the buyer going to give me an extension of closing when they are likely to be in an exchange themselves?" The short answer is: It will be a buyer who identified early and has the time within their exchange, or it will not be an exchange buyer. Believe it or not, there is so much money sloshing around the world economy that finding a non-exchange buyer who is willing to pay the full market price is not as difficult as it has been historically. Many of the buyers in the market fall into other categories as well, such as corporate/institutional buyers, who do not necessarily fall under the 1031 rules, or new investors in the market, who are not in exchanges but are under tremendous pressure to find target acquisition properties. In many cases these are foreign buyers trying to diversify across sovereign boundaries.
GlobeSt.com: What else should investors know about completing these exchanges?
Sholer: With this in mind, all investors should try to be realistic with themselves about the quality of their holdings. The decision to reposition or not to reposition is often a source of great debate. Dealing with investors day in and day out makes it painfully obvious that most people are emotionally attached to their investment decisions, but this attachment usually has a negative impact on prudent planning. With that said, it is very important to seek outside perspective from a qualified, uninvolved professional when making this most important of decisions. It's very hard to see the forest for the trees when on the ground in these situations, but be selective about from who your advice comes. An old saying that I find humorous, but that is also very true is: "Many people feel they understand real estate because they walk around on it all day long. Sadly, this does not give them a qualified opinion on the subject." If you're not sure how your property stacks up, then you would be well served by finding a professional who will explain objectively how your holdings compare to the competition; unfortunately, your and your family's financial future may depend on it.