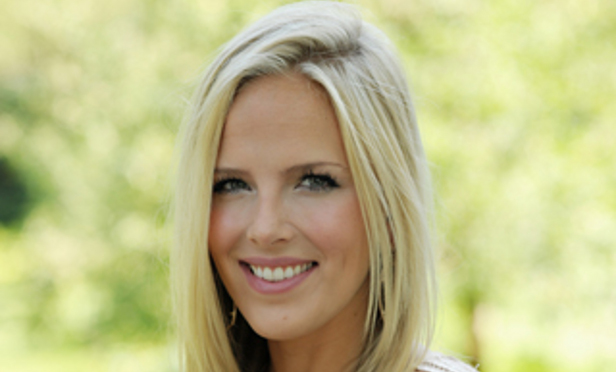 ORANGE COUNTY, CA—TenantBase, an online office-space locator for start-ups, and OCPRENEUR, a networking group for Orange County-based entrepreneurs, are teaming up to create unique opportunities and partnerships between Orange County entrepreneurs, potential partners, investors and advisors, Chelsea Cain, director of marketing for TenantBase, tells GlobeSt.com. In mid-July (exact dates are available only to those chosen to participate), the two firms will launch their first in a series of intimate, exclusive events where selected start-ups have an opportunity to meet and build relationships with investors, advisors and peers. Applications can be submitted via an online form that is also accessible from the OCPRENEUR site. A maximum of three startups will be invited to the event to present and meet local and national investors ready to invest. We spoke exclusively with Cain about the event, the impetus for it and which types of start-ups stand the best chance of benefitting from it.
GlobeSt.com: How does the OCPRENEUR and TenantBase event for start-ups seeking funding work?
Cain: Most startups receive initial funding based on their investors' perception of the founding team's experience and personalities. This has been well documented in the Harvard Business Review and many notable studies. With that in mind, the goal of this event series is to give local start-ups an opportunity to develop real relationships with potential advisors and interested investors, and ultimately receive the investments they need to grow. During the event, there will be a brief presentation of each start-up, followed by an hour of personal introductions and conversation. Because the presentations are informal and short, investors are encouraged to take note of questions and discuss with each start-up founder during the following hour.
GlobeSt.com: Why did you enter into this venture with OCPRENEUR?
Cain: TenantBase and OCPRENEUR are both dedicated to serving the start-up and small-business community. Our event series concept was developed together with OCPRENEUR's founder, Naomi Grange. Both teams plan to continue to create unique opportunities for Orange County entrepreneurs to make deep personal connections with potential partners, investors and advisors.
We also wanted to find a partner and host who was passionate about building the start-up community in Orange County. We were introduced to Fatemah, community manager of the first WeWork location in Orange County, and our synergy was instant. Like TenantBase and OCPRENEUR, WeWork is built to serve start-ups and entrepreneurs and help them succeed. We're excited to host the event with WeWork at their beautiful new location in Irvine Spectrum in California.
GlobeSt.com: Which types of start-ups stand the best chance of benefiting?
Cain: We encourage all start-ups seeking a minimum of $25,000 to $100,000 to apply; however, during the first event, we're focusing on startups with needs ranging from seed funding up to Series A funding. I'm sure this event series will evolve as we grow and learn how to best help our entrepreneurial community.
GlobeSt.com: What else should our readers know about this event?
Cain: The investors in attendance come from a diversity of experiences, groups, and regions, and have interests that span a variety of fields. Any start-up from any industry is welcome and encouraged to submit an application. As this is an event series, there will be future opportunities if your company is not selected for the first event.
With developers leveraging development and redevelopment opportunities across all property types, how can you capitalize on this activity? Join us at RealShare Orange County on August 16th for impactful information from the leaders in Orange County CRE. Learn more.