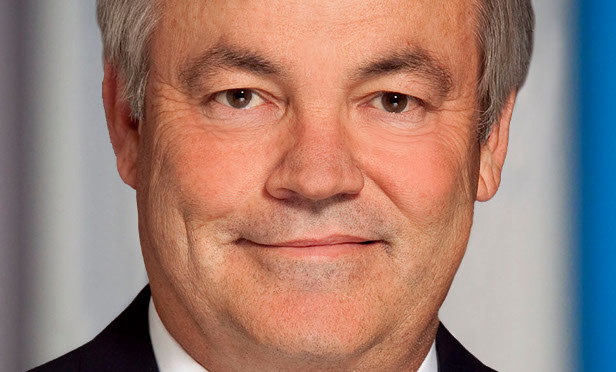 SAN DIEGO—The commercial-building sector throughout California, as well as the civic/government sector within San Diego, is embracing zero-net-energy buildings, C.W. Driver Cos.' SVP of San Diego operations Rich Freeark tells GlobeSt.com. The general-contracting and construction-management firm has completed construction on the Alpine Library, County of San Diego's first zero-net-energy building. Located at 1752 Alpine Blvd. in Alpine, CA, the approximately 12,700-square-foot, design-build library is more than four times the size of the previous facility. The new library will provide access to a large collection of educational resources, in addition to hosting a variety of community events and learning services and will also act as a safety zone for residents of the rural community during emergencies. We spoke exclusively with Freeark about what is required to produce ZNE buildings and how this process is progressing in the San Diego market.
GlobeSt.com: What does it take to produce a zero-net-energy building?
Freeark: Achieving zero net energy means the total amount of energy used by the building on an annual basis is equal to or less than the amount of renewable energy created on the site. Goals for the construction of Alpine Library included achieving ZNE as well as attaining LEED® Gold certification and Living Building Challenge ZNE Certification status. These were accomplished through the design and construction of several sustainable components, including a heating and cooling system powered by the sun through a photovoltaic panel roof system, sensor-controlled lighting and highly efficient variable refrigerant flow mechanical systems in order to appropriately match occupancy and usage needs and the strategic placement of glazed openings to minimize solar heat gain.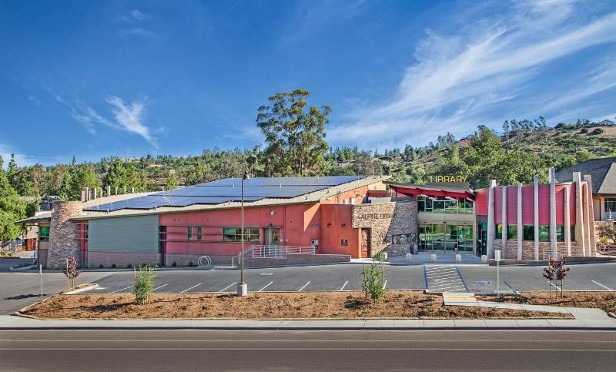 GlobeSt.com: How is this process progressing in the San Diego commercial real estate market?
Freeark: Both the County and City of San Diego are looking to increase the number of sustainable buildings by achieving benchmarks such as ZNE in new developments. Currently there are a number of projects within the region under construction targeting the ZNE goal. According to the CA-ZNE Watchlist report, California leads the country in both policy and projects that are laying the path to a ZNE future. Agencies throughout California have adopted goals for 100% of new and 50% of existing commercial buildings to be ZNE by 2030. Leading design firms and owners have already recognized the real estate and occupancy advantages of these high-performance buildings. Today, California has 77 commercial buildings either verified (17) as ZNE or emerging (60) toward that target.
GlobeSt.com: Which property sectors of the industry are embracing this type of building the most? Freeark: The commercial building sector throughout California as well as the civic/government sector within the County and City of San Diego is embracing this type of building. Higher education, both public and private, has also embraced and adopted campus sustainability goals for LEED and ZNE buildings.
GlobeSt.com: What else should our readers know about constructing zero-net-energy buildings? Freeark: Constructing a ZNE building poses design and construction team challenges and requires teamwork to accomplish the ZNE goals. For example, one major challenge encountered on the Alpine Library project during construction was coordinating the exterior wall finishes with the building envelope design, which took on a greater precedence. The building's exterior finishes include stone veneer, cement plaster and fiber cement board siding. The building envelope assembly is steel stud, gypsum board sheathing and building weather barrier, but with an added layer of rigid insulation needed to achieve the ZNE goal. It was discovered during construction that the fiber cement board manufacturer's recommended attachment methods could not be used due to this added layer of rigid insulation. A complete redesign of how the fiber cement board attached to the building was needed, and the solution became adding channel for the siding anchorage. This redesign was truly a collaborative effort between the building envelope designers, C.W. Driver and the installing trades. Several meetings were conducted and various mock-ups were constructed in order to find a solution that satisfied the ZNE requirements as well as the design intent of the architect.