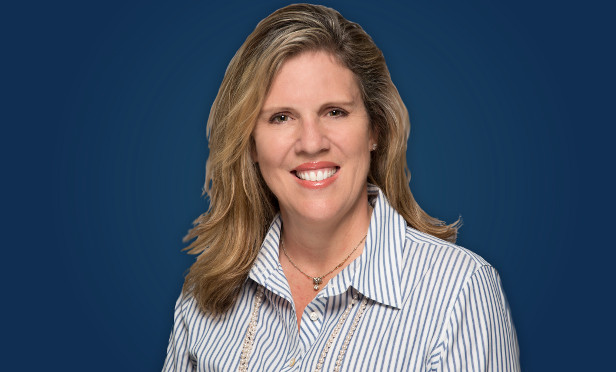 IRVINE, CA—Depending on the demographics, some apartment renters are seeking to get the most out of their time and space, while others are looking for high-end touches, so developers need to offer what their end customer desires most, John Burns Real Estate principal Mollie Carmichael tells GlobeSt.com. Carmichael recently hosted a webinar covering what's trending in kitchen and bath design. We spoke with her exclusively about the best kitchen and bath investments that apartment developers could incorporate into their projects.
GlobeSt.com: What are the best kitchen and bath investments for apartments?
Carmichael: At the end of the day, there's a lot developers can do for the apartment dweller that could add value. Apartments are evolving. There's a big wave of smaller apartments because rents are just so expensive right now. These renters are what we call the connectors and sharers (Gen Y) or the achievers and innovators (Baby Boomers) who either have two residences or don't want to own right now. Each is a totally different profile of luxury versus affordability.
Anytime you can give them more robust appliances—like the Thermador or Bosch name—or more robust anything in the kitchen, that's what it's all about. Gone is the era of apartments that are a nice place to hang your hat, but you're not going to cook in that kitchen. Today, more people are cooking at home; gourmet grocery stores and entertaining at home are becoming more fun and appealing. With that, getting more out of your kitchen is important, but so is getting more out of your time. People are really just trying to get more, period. When you look at some of the big attitudinal trends, that's usually how consumers make decisions.
GlobeSt.com: What's trending in kitchen and bath design that might translate to the multifamily market?
Carmichael: The big thing is style. On the for-rent side, design tends to be more modern, both on the exterior and on the interior. The biggest thing that's changed from 18 months ago is that the preference is for more modern lines.
In the kitchen, spend money on cabinets and appliances. For cabinets, the big thing is even at the highest end, what's trending is either flat panel or Shaker style. From an investment standpoint, this is less expensive than a raised panel. Often a developer might overinvest in cabinets because of the wear and tear they get, but this is durable. The color preferred for cabinets is still a java or "expresso," although white is always going to make a kitchen look bigger, so white is always the favorite color.
In the bathroom, getting the bathtub out of the master has become a key trend, depending on how many bedrooms there are. If you are going to remove it, it's very popular to do dual shower head; they don't cost a lot of money and can separate you from other developers.
For both rooms, in countertops and flooring, there are big regional differences. The Northeast and Midwest tend to see more wood, while the warmer climates prefer tile and stone.
GlobeSt.com: How can apartment builders incorporate the most innovative and desirable ideas into their plans without going over budget?
Carmichael: It's not even just what will get you over budget, but what are the things they really want and how do they make less space feel like more? Going over budget has to do with overdoing stuff. For example, if you're working on a one- or two-bedroom unit, whether you're building 600 square feet or 2,500 square feet, everybody wants a master, a guest bedroom and an office. If you can really accommodate those three spaces really well, you can do that in as little as 600 square feet. The bigger question is how do you give more value for what they're paying, and how do you get paid more for what you did?
Going over budget shouldn't happen if you've planned it really well and if you've really thought through the details. Wasted space is where money is often overspent: hall space that's really not functional or a great room that doesn't fit a dining room table or offer a place to set up an office. How do I socialize in my kitchen and cook while my guests and I are having glass of wine? It comes back to form and function, which are so much more important than all the special details. What motivates people on a space is how it functions and lives.
GlobeSt.com: What should apartment renovators focus on for kitchen and bath?
Carmichael: Everything the consumer touches in that space should feel like quality. Hardware is important, and so is being able to personalize that. You could personalize a doorway; in fact, look for anything you can actually personalize such as a backsplash or back-of-cabinet paint color. Paint is so inexpensive. Customers want to be different from their neighbors, and if you give them fun little character pieces that they can change in and out as modular items, it's fun for them.
Bathroom is all about function. Storage and organization are important—they can make a single drawer live like three drawers and a cabinet can live like multiple ones. The thing is more time, and more time comes with more organization. It's like what the iPhone did for us in our lives: it simplified and organized big things for us in a smaller space. That's how entire families can live in 600 square feet.
With developers leveraging development and redevelopment opportunities across all property types, how can you capitalize on this activity? Join us at RealShare Orange County on August 16th for impactful information from the leaders in Orange County CRE. Learn more.
Steady gains in the US economy have resulted in net positives for the multifamily sector—will this wave continue for the foreseeable future? What's driving development and capital flows? Join us at RealShare Apartments on October 19 & 20 for impactful information from the leaders in the National multifamily space. Learn more.