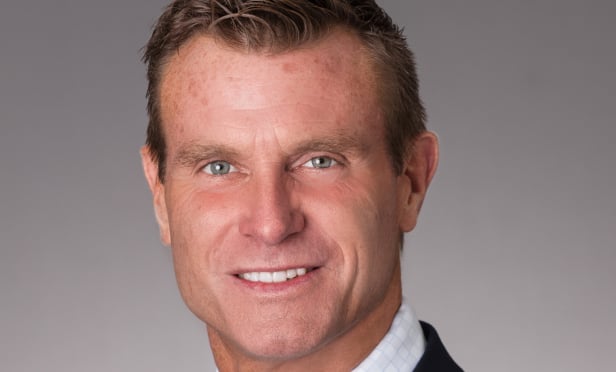 SAN DIEGO—The local market is seeing speculative industrial development—something it hasn't seen for years—mainly due to the surge in freight-forwarders business fulfilling Internet orders, NGKF's senior managing director Ron Bement tells GlobeSt.com. As we recently reported, Bement has been appointed to this new role, in which he aims to expand the firm's San Diego industrial division, work with the company's capital-markets group to pursue additional institutional clients and collaborate with the NGKF's Inland Empire industrial and logistics specialists to better serve growing clients. We spoke exclusively with Bement about his new position, the industrial markets in East and South County San Diego and some of the challenges landlords and tenants face in those markets.
GlobeSt.com: What do you hope to accomplish in your new role with NGKF?
Bement: Utilizing the vast resources of NGKF's capital-markets group and logistic teams, I will be poised to better represent institutional clients throughout San Diego as well as nationally. We're currently seeing the investor appetite for quality industrial properties very strong due to low vacancies and interest rates, so the timing is right. I will also be taking on a leadership role with the goal of building up our San Diego industrial team with talented, high-character brokers.
GlobeSt.com: How would you characterize the industrial markets in East and South County San Diego?
Bement: They are both very strong. East County currently is experiencing vacancies below 2%. Otay Mesa (a community in the southern section of the city of San Diego, just north of the US-Mexico border) has seen rents jump in some instances over 20% over the past 12 months, and now the vacancies are below 5%. We are also seeing spec development—something we haven't seen for years. All this success is mainly due to the surge in the logistics (freight forwarders) business fulfilling Internet orders. Buildings that offer high ceiling warehouses (28-ft. minimum) and ample dock positions will achieve the best rents and quickest market time.
GlobeSt.com: What are the challenges landlords and tenants face in those submarkets?
Bement: Landlords that control buildings with limited amenities required by the logistic companies will be challenged in achieving desired rents and will need to be creative to absorb the vacancies. As rents continue to increase for the quality buildings, some owners with older dysfunctional buildings can evaluate the economic value of improving their buildings with greater interior clear height, better loading, high capacity rated fire sprinklers etc.
GlobeSt.com: What else should our readers know about the San Diego industrial market?
Bement: Over the past few years, logistics companies have been the major segment to absorb the area vacancies. The 905/SR11 freeway and 125 toll road have been a tremendous benefit for Mexico-U.S. cross-border transportation. These corridors are relieving surface streets and bringing many central San Diego companies to Otay Mesa who are taking advantage of the affordable lease rates and new construction.