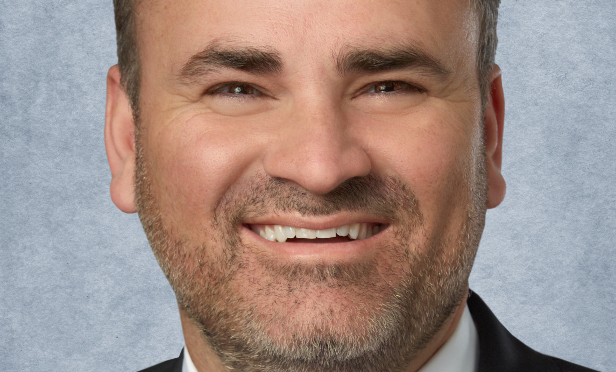 SAN DIEGO—An auxiliary to La Jolla that's much less expensive, the Clairemont neighborhood of San Diego is drawing in class-B office investors and tenants looking for price breaks in a highly competitive market, Marcus & Millichap first VP Ben Tashakorian tells GlobeSt.com. Tashakorian and senior associate Nick Totah recently represented seller Paul Meardon, a local private investor, and procured the buyer, an out-of-state private investor, for 4375 Jutland Dr., a single-tenant office building in Clairemont. The property sold for $11.1 million, which equates to more than $350 per square foot—the highest price per square foot achieved for an office property in the submarket larger than 2,000 square feet. We spoke exclusively with Tashakorian about the sale, the Clairemont market and what office investors like about San Diego.
GlobeSt.com: Why has Clairemont become so popular with office investors?
Tashakorian: It's an auxiliary to La Jolla that's much less expensive but still coastal. If you're an office investor looking on the 5 and you're getting displaced out of La Jolla because you're not willing to pay $350+++ per square foot, or even higher in Encinitas and Del Mar, you have to go south and go to Clairemont. There, you have the ability to spend $250 per square foot. If you're a B tenant who doesn't want to get stuck on the 805 or the Sorrento area, your only choice is to go south if you want to stay close to coastal properties and the 5. We're seeing a lot of push toward people willing to pay big prices for coastal properties. They don't want to go to Sorrento or anything less than $200 per square foot.
GlobeSt.com: Which is more in demand in San Diego: single-tenant or multi-tenant office buildings?
Tashakorian: If you can get a single-tenant office in SD right now with at least term of 10+ years, they're very strong. We're closing on a ViaSat building at an incredible price with a tenant that has 2.5 years on lease and an extensive number of TIs. You can still get $300 per square foot on single-tenant credit industrial. Long-term credit office is incredibly difficult to find. People want to park their money some place other than the stock market, lock in good yield for years to come and not have to be concerned about an up or down market. Even if there is an adjustment over the next couple of years, they're going to go through that downturn and look pretty good when recovery comes around.
GlobeSt.com: What do office investors like about the San Diego market in general?
Tashakorian: Stability. People want to work and want to go into an office daily. An office building in Southern California, for a lot of investors, represents stability—unlike a lot of other markets. Even if the market is 15% to 18% vacant, rents will still hold and be consistent over the years. The rising cost of TIs is one thing deterring them: they have to spend a minimum of $75 per square foot on class-A TIs. Some of these tenants are afraid to move. If they move south to Mission Valley, they could pay less per square foot, but they're hugging the 805 and 15, and the landlord won't pay for all the creative-office improvements. It makes more sense to stay in this market.