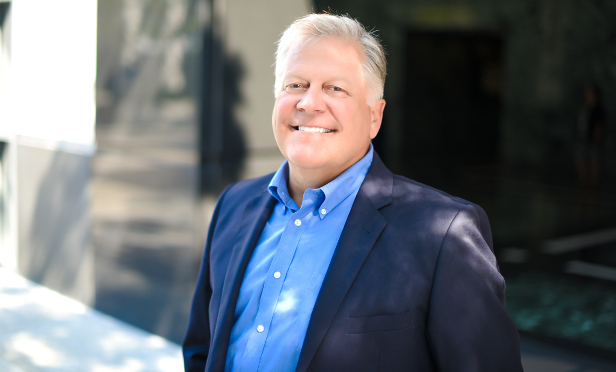 CARLSBAD, CA—Just like the live/work/play trend that has taken hold in cities, Carlsbad offices are also attracting tenants who want to incorporate their active lifestyle into their workday, the Gildred Cos.' CEO Gregg Haggart tells GlobeSt.com. The firm is re-opening its newly remodeled Ocean Point office project here at 5411-5451 Avenida Encinas to better serve the demands of active-lifestyle office tenants.
Ocean Point is an 82,991-square-foot office park that was formerly a drive-up concrete industrial park. The year-long project has transformed the space into a mixed-use project, including both industrial and creative work space. Featuring an ocean-close, park-like environment with a bold design, the park is now receiving demand that has exceeded its principals' expectations.
Gildred partnered with Jamie Looney of Unite Pacific Inc., a North County commercial consulting group, along with Bob Wilkinson of Wilkinson Design Group and Dick Lund of Grupo Pacific, to reimagine the landscape and building architecture modifications. The group worked together to significantly enhance the architectural appeal of the buildings and at the same time repurpose the existing underused and water-inefficient areas. Future plans include electric or solar vehicle charging, bikes-to-go for rent on site and the ability to utilize reclaimed water from irrigation as soon as that option becomes available.
We spoke with Haggart about the project, what makes it special and how it fits in with the changing office atmosphere in Carlsbad.
GlobeSt.com: What do you believe makes Ocean Point special?
Haggart: Location. So much drives off the location, more than anything. The starting point is Carlsbad, which is an awesome place. Businesses find Carlsbad desirable. We've got all the life sciences, action sports and clean tech are drawn to Carlsbad, and there's a synergy and energy there that repeats itself. This is exaggerated in our location west of the freeway near the beach—that's really what makes it special and draws our clients. Credit needs to be given to Cruzan for bringing energy to that particular street with its make project. We had been flirting with doing something with our R&D/industrial for some time, but make was the first time I saw the vision in an aesthetically pleasing way. When they started removing some of those trees and lightening up that area, saw the potential in our park. It worked out really well.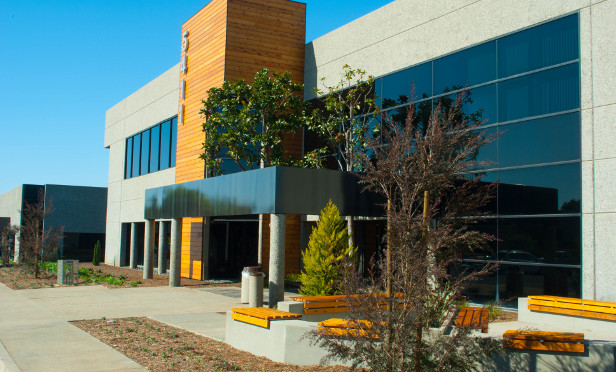 GlobeSt.com: What types of tenants do you hope to attract to this project?
Haggart: We've been really lucky in that we have a great mix of tenants now, and it's the exact mix we want to retain. They are in all of those categories I mentioned: biotech startups, outdoor sports, a solar contractor. There's a lot of energy there and a great mix—there's a synergistic vibe in there with the industries they're in, and we'd like to continue to attract and retain them all. We have Campagnolo, a bicycle-component company; Obalon Therapeutics, a biotech company; Stellar Solar; MindFlow Design, an industrial designer; and MaxAudience, which does digital marketing. The tenants want to be there because the other tenants are there as much as because they like the building.
GlobeSt.com: How does Ocean Point fit in with the changing office atmosphere in Carlsbad?
Haggart: I think our design team specifically nailed it. Credit goes to make for bringing that energy and vision to the street, and we feel we've done our part to continue that. We're welcoming other properties to continue in that vein and bring specialness to Carlsbad. The tenants drove it as much as anything else; we just responded to their need with the right product at the right time and the right place.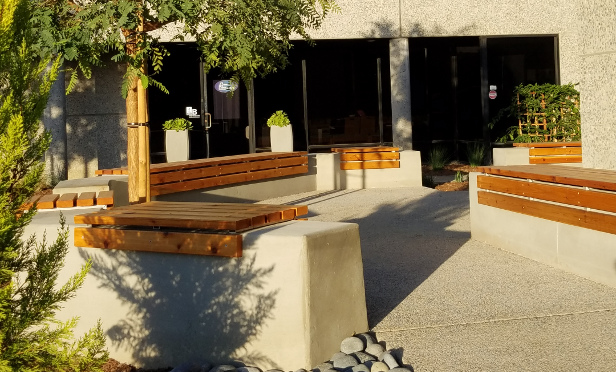 GlobeSt.com: What else should our readers know about this project?
Haggart: You can feel the energy in this project. It feels open and positive. The number-one thing that's important to tenants is how it feels when they're on or in a property, and this property has got it. The whole neighborhood has got it.
forward thinking and timely thinking with the whole setting the park up to be able to use reclaimed water, electric solar vehicle charging. more water friendly with landscaping changes. well thought out. we removed a ton of grass and hauled it out. drought tolerant planting in their, very pretty, looks lush, different landscaping scheme, plumbed for recycled water coming to that street. doing a really good job of being mindful. EV chargers waiting to SDG&E to put in charging stations in there. other amenities; locker rooms, big deal for tenants, cycling to work, during lunch working out or surfing. want to come back and shower off. 10 years ago nobody used the locker rooms, now asking for it. will be implementing rental bike program at the park and looking into shuttle to coaster station.