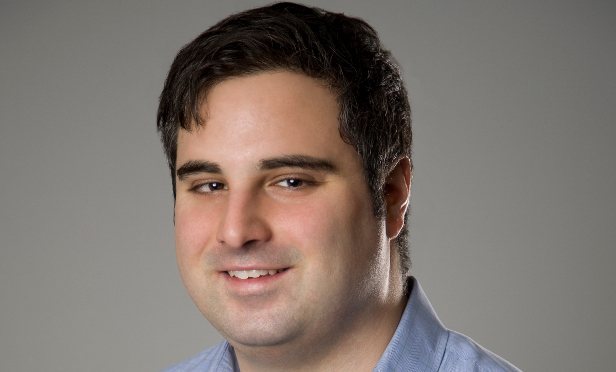 IRVINE, CA—What we're seeing on a national basis is multifamily absorption remaining at robust levels, but a roughly equal amount of supply additions, Ten-X Research's senior quantitative strategist Chris Muoio tells GlobeSt.com. According to the firm's February Nowcast, the apartment sector once again recorded the strongest growth among all five CRE sectors, as pricing gained 1.4% in February. The sector has been a consistent standout of pricing strength, and is now up 16.6% over the past year.
The report also shows that multifamily fundamentals remain strong despite a significant pickup in development, as rents continue to grow and vacancies are holding steady at just over 4%. While most regions remain extremely healthy, the onslaught of new supply has begun to have an effect in the Northeast and West, where large metropolises such as New York City and San Francisco are beginning to see rents flatten after years of explosive growth.
We spoke with Muoio about how this dynamic is playing out, particularly with high apartment demand in so many markets throughout the country.
GlobeSt.com: How do you see this scenario playing out, particularly with demand being so high?
Muoio: What we're seeing on a national level is absorption remaining at robust levels but a roughly equal amount of supply additions. This has resulted in vacancy rates hovering at low levels just above 4%, but as vacancies have stabilized, effective rent growth is cooling down. Even though demand is remaining strong in markets such as New York City, San Francisco and Seattle, these markets face the most imposing supply pipelines, which will result in rising vacancies and decelerating rents.
GlobeSt.com: What can these markets do to encourage rent growth?
Muoio: To encourage stronger rent growth in the future, these markets should parry back on development and permit issuance. While the pipeline over the next year or two is fairly set in stone since projects have already broken ground, this would allow the markets to absorb and digest this new supply and help contain the rise in vacancies and, in turn, their effect on rents.
GlobeSt.com: How will rent flattening affect multifamily pricing in these markets?
Muoio: While rent growth is just one of many variables affecting multifamily pricing, its deceleration certainly lessens the positive backdrop for pricing. Slowing rent growth means slowing net operating income for many properties, especially with vacancies in most markets expected to remain fairly stable in the coming years. NOI growth slowing could adversely affect pricing, but other factors, including interest rates, are also very important to the pricing environment.