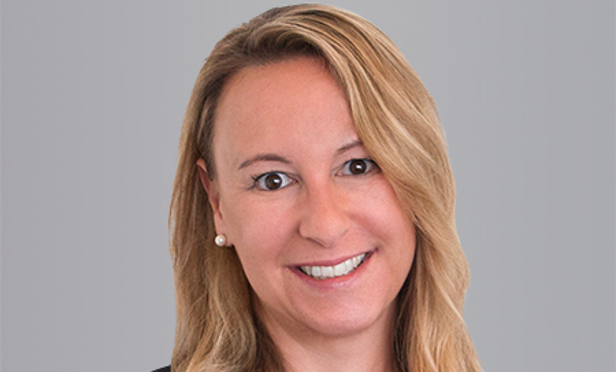 SAN DIEGO—Increased scrutiny, the diminishing pool of talented appraisers and downward pressure on fees and are some of the major issues the commercial real estate industry is facing today, Cushman & Wakefield managing directors Melissa Lofing and Steve Henry tell GlobeSt.com. The firm's valuation and advisory platform recently expanded its West Coast leadership with three strategic hires: Lofing in the San Diego office, Henry in the Orange County office and Nancy Welsh in the San Francisco office.

Lofing will focus on providing valuation and advisory services pertaining to US GAAP and IFRS financial-reporting requirements at C&W. She brings more than 20 years of experience preparing valuations of tangible and intangible assets for financial reporting and tax reporting purposes. With expertise across a range of asset types, she has developed specializations in portfolio valuations, hotel valuation, large planned developments, and acquisition and vendor due diligence. For nearly 15 years, Lofing worked with KPMG LLP, most recently as a managing director.

Henry is serving as client relationship and quality assurance manager for the Southwestern US, ensuring that client reporting needs and requirements are met. He brings deep experience in building business relationships, developing complex valuation models, identifying proper valuation methodology and establishing appropriate reporting standards. He most recently served as an appraiser for MUFG Union Bank.

Since they are based in Southern California offices, we spoke with Lofing and Henry about their new roles, and the challenges associated with CRE valuation today.

GlobeSt.com: What are your goals in your new role with Cushman & Wakefield?

Lofing: My primary goal is to assist in building out the financial-reporting practice in the west, capitalizing on the progress Marius Andreasen and Justin Glasser have made to date. Our collective goal as a national practice is to focus on valuation as a component of broader client needs, rather than the traditional valuation assignments. We view ourselves as consultants, coupling valuation with financial and tax reporting needs, such as purchase accounting, goodwill impairment, estate planning, litigation, etc.

Henry: My role is to help improve quality and continuity with our clients in the region. Cushman & Wakefield puts out a great product and is committed to meeting our clients' needs and expectations. The creation of my position is a testament to that commitment. As great as our team is, we are always striving to improve.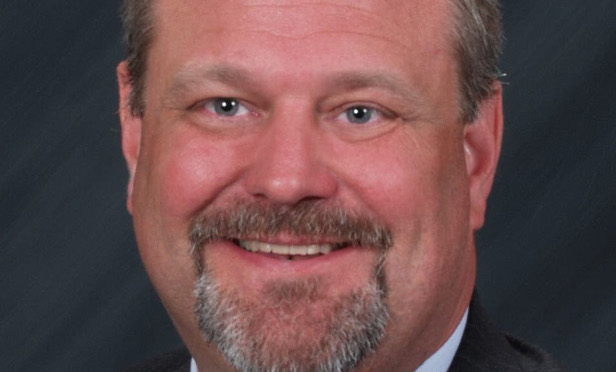 GlobeSt.com: What are the greatest issues concerning CRE valuation today?
Lofing: There are a number of concerns around CRE valuation today. Public companies tend to be concerned with increased scrutiny by the PCAOB, SEC and the like, regarding not only the reported value, but also internal controls and the processes around procuring and reviewing said valuations. Private companies are also facing these issues more regularly as investors become increasingly savvy.
Henry: The diminishing pool of talented appraisers is a huge issue. We are in an aging profession, and barriers to enter the profession have never been higher. It's a real challenge to find quality people who are willing to do whatever it takes to fulfill the needs of the client. I feel extremely fortunate to have joined such a talented team of valuation professionals. Another significant issue is the downward pressure on fees by the market, yet the same level of diligence and quality is expected. Technology helps mitigate that issue by allowing us faster access to resources and making us more efficient, but it's still a challenge.
GlobeSt.com: Which issues come up the most for you in your advisory role?
Lofing: Given many of us within our financial-reporting practice were formerly at one of the Big 4 accounting firms, we are regularly questioned around changes in accounting standards (e.g., asset acquisitions vs. business combinations, lease accounting standards, internal controls).
Henry: All of our clients want to have assignments completed to suit their specific needs. Who doesn't? In my role, I'm making sure that our staff works with each client to meet their requirements and expectations. Every client has different needs, and they are all important to us. It's our goal to satisfy all of them. I have been on both sides of the appraisal relationship; client and appraiser. I understand the importance of getting an assignment completed correctly and on time.
GlobeSt.com: What else should our readers know about your move to Cushman & Wakefield?
Lofing: I am very excited to have joined Cushman & Wakefield, specifically for the opportunity to be part of a smaller national practice within a larger global real estate-focused firm. The company prides itself on allowing individuals to grow and develop, and the overwhelming response to a new idea or initiative is, "How can we help make this happen?" In my short time with the firm, I am comforted knowing that one of our firm's professionals holds the answer to virtually any real estate question a client may need answered.
Henry: Leaving the client side of the business and rejoining the provider side was a tough decision for me. The talent and professionalism of Cushman & Wakefield drew me back. I'm incredibly excited to be part of the Cushman & Wakefield team. I am constantly impressed with the dedication of our professionals and the quality of services I see here. The depth and breadth of our abilities across all property types and valuation disciplines is remarkable. It's a privilege to be a part of that.