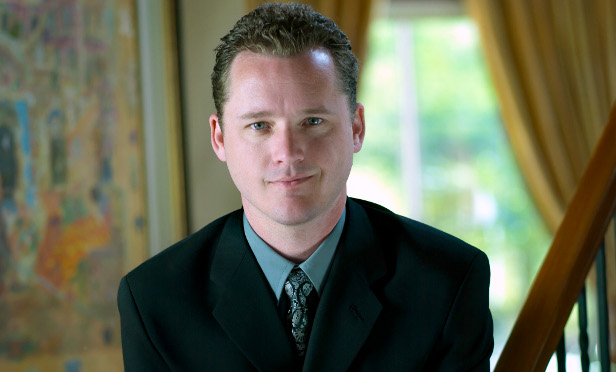 IRVINE, CA—Real estate investors are beginning to integrate with the tech startup community in innovative ways, Ten-X Commercial's VP of marketing operations Nathan Dever tells GlobeSt.com. We spoke with Dever and several other real estate technology experts to get their opinions on tech's influence on the industry and how this influence is continuing to change CRE. Stay tuned for a more in-depth feature on technological trends in Real Estate Forum's June issue.
"As we all know, the commercial real estate industry had a late start to the tech revolution, but there's been tidal wave of innovations from both new entrants and incumbents that has disrupted the way industry participants communicate with each other, how they analyze opportunities, and the way they manage assets," says Dever. "Over the next decade, we'll surely see more and more radical disruption as cloud-computing technology connects seemingly disparate data, data science empowers players with on-demand intelligence, and social communication channels become ubiquitous in the CRE space. For certain, the 'human element' will always be prevalent; we'll just evolve to become 'super-human.'"
Dever adds that these are fascinating times to be part of the CRE industry since we seem to be at the inflection point where the adoption and invention of new technology are starting to grow at exponential rates, "and Ten-X is no different. We're using data-driven tech with industry expertise to rethink the CRE market from all perspectives for the benefit of sellers, brokers and buyers. For example, we've built a proprietary recommendation engine that actively watches every click that a buyer makes on our website, and then, using a sophisticated machine-learning algorithm, builds and maintains a virtual profile of that person's current investment interests, which we use to make highly personalized investment recommendations. This is just one of the many ways that Ten-X is more efficiently matching buyers, sellers and brokers, helping them make their market like never before."
Tim Lee, VP of corporate development and legal affairs at Olive Hill Group, tells GlobeSt.com that the real estate industry is currently ripe for more technological disruption. "While there is currently no Uber or Airbnb for the real estate world, I'm optimistic that in the next five years, we'll begin to see more tech startups develop game-changing platforms that could allow the real estate sector to operate more efficiently."
Lee adds that real estate investors are beginning to integrate with the tech startup community in innovative ways. "For example, some office owners are partnering with tech accelerators to attract startups to their buildings. Tech accelerators work by investing small amounts of capital into startups, while also providing physical space for them to operate."
In addition, he says, there are a number of real estate companies that are also launching venture-capital platforms with a focus on investing in tech startups. "By looking at real estate technology firms and even investing alongside them, owners and investors are hoping to discover what will disrupt the real estate world before it happens."
Moreover, what the industry needs is a Redfin for the commercial sector, Lee continues. "Redfin, which provides a web-based database of residential real estate on the market, allows homeowners to buy and sell assets completely online. An application like this would have the potential to revolutionize the commercial real estate industry and even the playing field for investors entering the space. Looking ahead, we would like to see more tech platforms provide analytics and allow property owners to evaluate the performance of an investment, compare vacancies and monitor market fundamentals."
Technology has upended the way companies function: from business operations, to corporate strategy, to the modes of communication employees use daily, Arie Barendrecht, founder and CEO of WiredScore, tells GlobeSt.com "In general, people are demanding mobility and flexibility in their work environment, and prudent building owners are designing their workspaces to reflect the preferences of their tenants. As the way we work changes, the spaces we work in must adapt as well."
Barendrecht adds that when it comes to smart buildings, it's important to understand that many smart -building features are extraordinarily sophisticated and interconnected. "Oftentimes, the smart features themselves require additional infrastructure, like high-speed fiber connections and infrastructural redundancies. To make the most of these innovations, building owners must plan a robust connectivity infrastructure to support wireless technology and reserve space for future growth."
On a more granular level, Gregg Roffers, regional VP of Multifamily Ancillary Group, tells GlobeSt.com, that while new apartment buildings install fiber, older buildings are trying to keep up with speed, because of their existing infrastructure. "Those communities that do not offer the increased speeds could potentially lose residents." He recommends discussing the latest technology with a knowledgeable consultant or trustworthy telecom provider before making important decisions.
Technology can make real estate assets obsolete, Joseph Derhake, CEO of Partner Engineering & Science, tells GlobeSt.com. "Amazon has made some retail business plans obsolete, and our regional malls are reeling from this 15-year-old disruptive force. OK, that is old news—what is next?"
One very disruptive—and very exciting—technological development is the advent of driverless cars, which will change the value proposition of many assets, says Derhake. "For example, self-parking and self-refueling cars will render prime-location gas station and parking lots obsolete, creating lucrative opportunities for adaptive-reuse projects. And our cityscapes will change significantly if parking capacity no longer dictates what can be built. Driverless cars will make commutes more tolerable so that people may start choosing quality over proximity when it comes to locations to live and work. Driverless technology will allow increased capacity of our roads, which may cause the decline of railways and public-transport-related development. To stay ahead, CRE professionals should be thinking about the risks and opportunities such drastic changes present to their portfolios now."