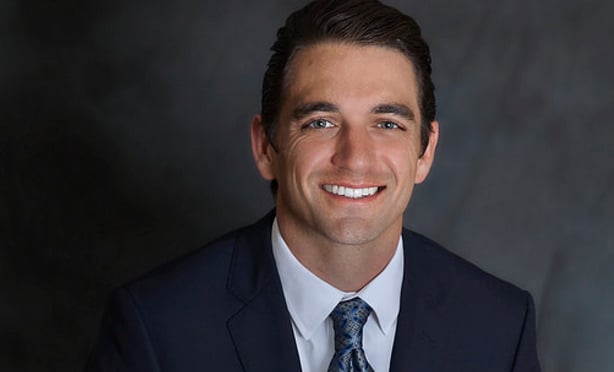 SOUTHERN CALIFORNIA—While rapid advancements in technology are changing the way we live, work and play, innovative tech startups are reshaping the commercial real estate industry with new tools that can cut costs, boost productivity and improve decision making, Voit Real Estate Services associates Brandon Keedy in Los Angeles and Connor Wieck in San Diego tell GlobeSt.com. We spoke with them about four technology trends that are causing these shifts in the industry.
Virtual reality. It's like reality, only better, Keedy and Wieck say. A long-awaited promise of science fiction, full immersion in a virtual world has finally been achieved by innovative systems like Oculus Rift. Despite the commercial failure of '90s-era virtual reality products, industry professionals agree that VR's time has finally arrived: virtual reality sales are predicted to reach $40.26 billion by 2020, according to SuperData Research Inc.

"VR technology is a natural fit for the commercial real estate industry," Keedy and Wieck say. "It provides investors with the opportunity to view properties without time-consuming and expensive travel between locations, as well as explore spaces still under construction or even on the drawing board. Due to the high costs of virtual-reality systems, this technology is currently used mostly for high-end projects, but new innovations will make it more accessible in the future." Investors are now looking at the efficiency VR provides to the commercial real estate industry. The capabilities of VR extend across many different platforms for the industry and, aside from touring properties through VR, companies can now utilize the technology for the tenant improvement process. Whether deciding on furniture placement, finishes, buildout or other aspects of development, VR allows companies to visualize a near-end product prior to finalizing their high-cost decisions. "As this technology progresses and becomes more popular, naturally it will become more efficient and, eventually, more cost effective," the executives say. "VR will become a leading industry service used more often than not."

Artificial intelligence. It's the dawn of the artificial-intelligence revolution, and machine learning is already making commercial real estate more profitable. AI is technology that enables computer programs to perform tasks that normally require human intelligence, allowing computers to sense, comprehend, take action and self-improve.

"Insights from AI can help CRE professionals close more deals by providing valuable financial, property and market data, as well as guidance about best practices for agents," the Voit brokers say. "AI can boost productivity by structuring data and information (such as on leases, nondisclosures and partnership agreements), locating key points from documents, identifying missing or incomplete data, and simplifying fiscal reporting. Beyond this, the automation of different processes, such as drafting a proposal, will become a feature AI can produce. Given the specific data points needed within, AI has the capabilities of integrating its intelligence to populate and produce these documents."

In addition, AI will provide a precision factor when utilizing search engines, Keedy and Wieck say. "The basis of nearly all real estate searches begin on search engines. AI utilizes intelligent searching factors that become increasingly more accurate as more data is inputted. This recognition provides brokers with a more accurate, detailed and relevant response when searching for a specific property. AI will continue to become more intelligent, recognizing trends, patterns, and habits, which will benefit brokers as they work on client requirements."

Connor Wieck
Internet of Things. The Internet of Things has been referred to as the next industrial revolution: a massive network that enables everyday objects to collect and share data—and it's changing the way people interact with goods, services and their environment. "Think about the changes that came to a simple device such as a phone when Apple debuted its iPhone to the world in 2007," say Keedy and Wieck. "Suddenly, your device that was used to make and receive calls, send simple text message and perform a short series of other rudimentary functions was transformed to contain capabilities capped only by a developer's Taking that into considering, the IoT will have the same effect on buildings and space and will give tenants and owners a baroque experience they weren't capable of before."

Thanks to the widespread availability of broadband Internet, smart sensors have the potential to lower a building's energy use, alleviate security concerns for tenants and owners by providing real-time monitoring and direct building managers to maintenance and repair issues even before tenants report a problem, the executives continue. "We've seen the IoT invading the retail space for years now since stores have been installing a full data network including the ability for retailers to track customers' walking patterns, help assign an associate to help a certain customer based on those movements or promote complementary items when customers seem interested in certain products."

The value of these devices does not stop at the devices themselves and the software behind them, but expands ever-so to the data they collect. The data provided by IoT-enabled buildings has the potential to be as valuable as physical location, according to a report by the Deloitte Center for Financial Services.
Big data. Although the three Vs—volume, variety and velocity—are still as prevalent and problematic today when discussing big data as they were in 1997 when NASA scientists first used the term, we live in an exciting time for CRE stakeholders, say Keedy and Wieck. "Big data is the gathering of all things occurring in a building or space and giving it the ability to be analyzed for the benefit of its handler. From the IoT—such as systems that facilitate predictive maintenance or integrated systems within buildings that offer opportunities for increased operational efficiencies—to the tracking of financial transactions created by the organic movements within each market, data is being collected everywhere in CRE."

But it's not the quantity of data as much as the quality and its application to efficiency within the marketplace that is important to note, the executives point out. "Whether used in real-time or close to it, big data is becoming more and more synonymous with the ability to transact in the commercial real estate industry. By taking advantage of platforms such as tablets and laptops that allow data to be delivered immediately after collection, brokers and agents can build stronger relationships with clients and close more deals. Mobile applications make it possible to manage a pipeline, view the status of a deal, collaborate with team members and analyze market trends on the go."
The innovation explosion fueled by tech companies in the US and around the world means CRE professionals should expect more products that enhance productivity, reduce costs and increase profitability. Everyone—agents, investors, property managers and tenants—stands to benefit.