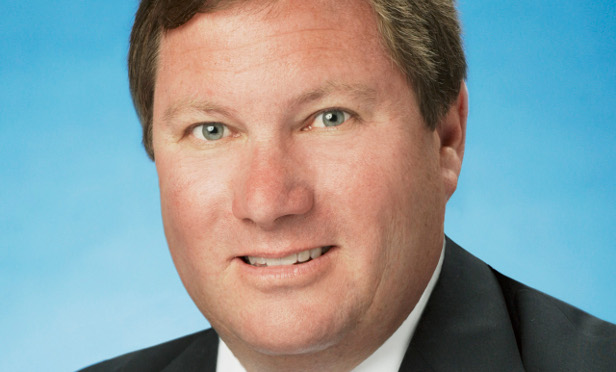 SAN DIEGO—Using the initiative process for land-use issues is never a good idea, and the initiative itself presents a host of problems for stakeholders throughout the county, Pierce Education Properties' CEO Fred Pierce tells GlobeSt.com. Pierce, who is chairman of the Fowler College of Business Administration at San Diego State University, is speaking out on behalf of the SDSU Alumni Past President Council as the voice against the current SoccerCity Plan proposed by developer FS Investors, as well as against using an initiative as a method to decide this measure.
Pierce tells us that on June 13, City Council voted 5-4 against holding a special election for the initiative that would have cost taxpayers between $5 million and $7 million. This means that SoccerCity will appear on a ballot in 2018, as opposed to 2017, which will provide sufficient time for the RFP he suggests below. We spoke with Pierce about the plan, why he is opposed to it and what he recommends for the future use of Qualcomm Stadium instead.
FS Investors did not return GlobeSt.com's request for comment before deadline.
GlobeSt.com: Why are you opposed to the current SoccerCity Plan being presented to the City?
Pierce: Recently, I was empaneled and appointed as the primary spokesperson for the Past Presidents Council of the alumni association at SDSU. It's a very distinguished group that represents the leadership of the alumni dating back more than a half century at SDSU. The proponents of the SoccerCity Plan elected to go the initiative route to seek the approval of the project and to get their land-use entitlements. While many of the terms of the proposal are problematic, the decision to pursue this through the initiative process is particularly troublesome.
As spokesperson, I can speak to our feelings on how and why it doesn't work for the university and why the electorate should to turn down this initiative. Separately, I am a real estate developer, and I can see the plan's fatal flaws that are not necessarily university issues, and I can explain why we should go a different route.
From the university perspective, the reason that we, the Past Presidents Council, decided to mobilize is because this is an initiative measure subject to a public vote, and the university is a state agency and precluded from taking a position on a ballot initiative. What they are allowed to do is inform constituents using a statement of what their needs are. Because I'm really well known in San Diego as a prominent SDSU alumnus, I have been asked by countless alumni why the university isn't saying anything. They need someone who is unencumbered to articulate anything, so I came in to mobilize the Past Presidents, the most credible group and voice. It took seven weeks to get to a position, develop a position paper, circulate it for a vote, etc., but in the end, it was proven to be a mandate: our vote was 33 in favor of our position, one opposed, with one abstention.
I'm of a position that the initiative process is part of healthy governance for certain kinds of issues where an elective body is maybe not in line with the electorate, i.e., pension reform. That is the perfect use of an initiative to get done something that the standard process doesn't get done, but the initiative process should never be used for land-use approvals.
As a developer, I would love streamlined, quick approvals. But I'm also a firm believer in the community-review process. Outside of an initiative, if you had a plan to rezone things and build, you'd have to start with the community planning group. There would be negotiation over what the community thinks about traffic, density, etc. Under this process, in order to get community approval, developers have to compromise. It then goes on to a planning commission and technical experts who are educated in the specifics that advise the City, and also trained professionals within the City who evaluate all aspects of a project. Those reviews also provide an opportunity for review, discourse and compromise of project plans and mitigation requirements.
But in an initiative scenario, the people voting on it don't have all the information. In this case, it circumvents the California Environmental Quality Act, which provides very thorough, deep environmental assessments, except when a plan is processed through an initiative where CEQA does not apply. Ultimately, traditional land-use approvals go through a governing body (e.g., the City) that often extracts its own compromise, but an initiative circumvents all that: whatever the developer wants, they get.
Also, big projects like this get built in phases. During the typical community-review process, you get all that public review (community groups, CEQA, the City, consultants) for the master plan, and then each time every phase goes forward it has to go through that process, as well. You don't have to do a full EIR before each phase, but there is an assessment of whether the environmental conditions have changed. But this initiative, buried in its details, eliminates the need for not only the master plan, but also individual projects to go through public and City processing; the only review needed for individual projects is a building permit—no discretionary review for decades to come. For this reason alone—circumvention of master-plan and project-level community, environmental and City review—our City Council should be opposed to the SoccerCity initiative.
GlobeSt.com: Aside from the initiative process itself, what do you oppose about the plan?
Pierce: In evaluating suitability for SDSU, it's important to note that the initiative as put forth cannot change. The developer is talking about concessions or compromise to accommodate the university's needs, but it can't do most of them. This invalidates the initiative. They're talking about developing a shared-use stadium for Aztec Football that the initiative says will accommodate 30,000 people, but Aztec Football needs 35,000 seats and the ability to grow to 40,000. The stadium needs to be right-sized from the beginning or it hamstrings what it can become. These requirements are not provided under the initiative, but would rather require approval of Major League Soccer and subsequent processing and approvals by the City outside of the initiative.
Also, the financing is an issue. The proponents of SoccerCity want SDSU to put up $20 million, developers to put up $20 million and the university to put up bonds for the rest. But they also say the soccer franchise (if they get one) will never turn a profit, and there is an expectation of at least $40 million in operating losses. Who's going to issue $160 million in bonds contingent upon repayment of half by a soccer team the owners admit is insolvent? So, it sounds good that the soccer team would "pay half," but at the end of the day, there's a high probability of SDSU left holding the bag.
GlobeSt.com: In your opinion, what would be a better use of the Qualcomm Stadium property in terms of its impact on the region?
Pierce: Here's what we're advocating: a public RFP process as every piece of significant public land should be subject to. Let's stipulate the criteria for the RFP. The City Council would require proposals to reserve 35 acres of the site for university expansion and either land for SDSU to build a stadium with related parking or a joint-use stadium that meets SDSU's requirements (all of which SDSU would pay for at the same price per acre as the winning developer). Then, the balance of the 233-acre site will be left to the creativity of developers to suggest what they would like to see. Let's see creativity and competition to produce what's best for the region.
If you were to look at the master plan that SoccerCity has presented, the non-stadium and non-park land (smoke and mirrors plan) is all very-high-density, mixed-use development. They are proposing high-density retail, apartments, condos and office space—none of which is suitable for university expansion. I say set aside land for SDSU's needs and challenge developers to come in with a best-use scenario for the balance of the property including prospective additional public uses. For the density which FS is proposing, the parking and traffic mitigations are woefully inadequate.
Multiple proposals should spur lots of other ideas and districts for the property and not all one concept or one feel. You wouldn't want to put a university in the middle of a "Gaslamp Quarter North," but rather something more like Torrey Pines Science Park. In my opinion, it's not the right role of the university to be the master developer; rather, it would be more appropriate for a master developer to make sure SDSU's needs have been met. The City should issue an RFP like they did for Seaport Village and not endorse a sole source gifting of the property to the first developer to make a proposal.
At the request of the Mayor, earlier this Spring SDSU outlined seven points it deemed are imperative to the future success of SDSU and San Diego, regardless of any current plans or initiatives for the Mission Valley site. These include:
SDSU will purchase fee simple title or commit to a 99-year lease for a 12-acre multi-use stadium site. The 12-acre site will be free and clear of any development constraints for design and construction of a multi-use stadium.
Assuming SDSU has a stadium partner, any partner must agree to move forward with design and construction of a multi-use stadium within 90 days of land transfer. Failure of partner to participate forfeits any rights in stadium and allows SDSU to move forward with design and construction of multi-use stadium.
Per CSU regulations, a competitive process to pick the architect of record for the design of the multi-use stadium will begin upon agreement to begin stadium design and construction process. The design process will provide an up to 35,000 seat multi-use stadium that accounts for expansion to 40,000 seats.
SDSU must be granted unilateral ability to expand the stadium to 40,000 seats at any point in the future.
Appropriate parking will be constructed and opened at the date of the first full stadium event. Dedicated parking for the stadium adjacent to the facility that meets 50% of stated parking need, 25% within a two-block radius of the stadium and the other 25% may be spread throughout the project. All spaces must be dedicated to stadium events when a full bowl event is scheduled.
The City will grant all rights emanating from SDSU sporting events and other collegiate sporting events at Qualcomm Stadium to SDSU and/or the appropriate collegiate event host.
SDSU will purchase fee simple title or ground lease 35 acres of developable land exclusive of stadium property for future University expansion.