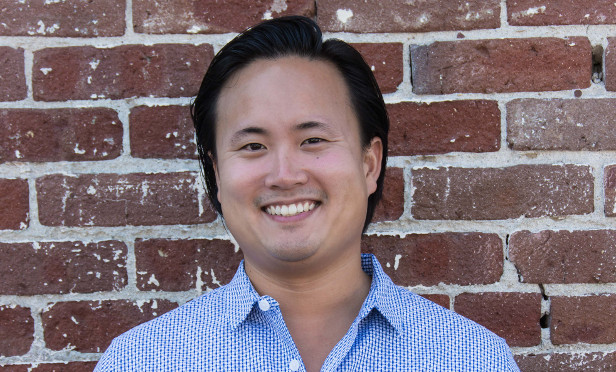 IRVINE, CA—Customization and branding aren't common in Orange County's office stock, but Harbor Associates has seven projects in various stages of renovation that prove there's a market for office space that isn't cookie-cutter, company principal Joon Choi tells GlobeSt.com. Each asset (five in Tustin, one in Irvine and one in Lake Forest) is in different stages of renovation. We spoke with Choi about the projects and some of the firm's operational wins in this market.
Since our discussion with Choi, the firm has acquired Tustin Corporate, a 43,517-square-foot office building located at 18302 Irvine Blvd. in Tustin in an all-cash transaction with the Bascom Group LLC. Harbor acquired the asset through a distressed on-line auction bid process from an out-of-state special servicer. This transaction marks the eighth value-add office acquisition for Harbor in the last two years and second acquisition for the firm in the last two weeks, coming on the heels of the firm's acquisition of Bespoke Century City in West L.A. The acquisition expands the firm's existing footprint in Orange County to seven buildings across five different projects and represents the firm's third acquisition in Tustin, where it owns close to 300,000 square feet. CHoi describes the project further in his description of the fifth project the firm is working on, below.
Harbor is planning to reposition the asset through a comprehensive rebranding and renovation program that includes cosmetic upgrades to the exterior of the building, upgrading lobbies and restrooms, installing new creative-office spec suites and including new outdoor seating spaces. As part of the repositioning, the project will showcase 15-foot first-floor ceiling heights, authentic brick architecture and private patios for individual tenants on the third floor.
The property is located on a prominent hard corner in Tustin and within ¼ mile of Old Town Tustin, which features a street of historic buildings that date back to the 1880s and is home to many of Tustin's most popular restaurants and retail destinations. Within 1 mile of the property, there are ten health clubs, three grocery stores, two banks, six hotels and more than 130 restaurants.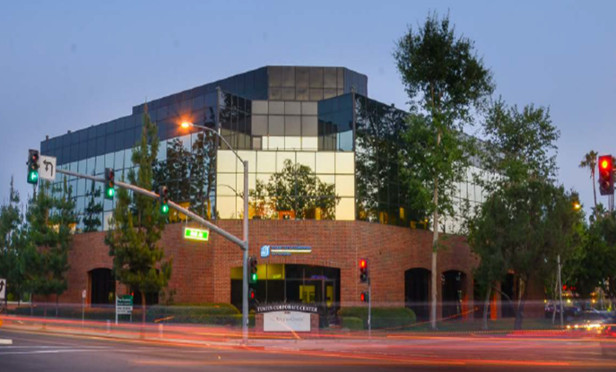 GlobeSt.com: Please give us the lowdown and strategy behind each of the seven projects you are currently developing in Orange County.
Choi: For the very first building we purchased, 14201 Franklin in Tustin, we are developing the first fully customizable creative-office project in Orange County, and we have landed a Fortune 500 company to lease the entire 40,000 square foot building. We set out to do something a little bit different and executed on the plan; it's the first fully customizable building that was done on a spec basis, and we have a credit company for 10-plus-year term for the full building. Because of a confidentiality agreement, I can't reveal the tenant's name, but it is a real estate service company.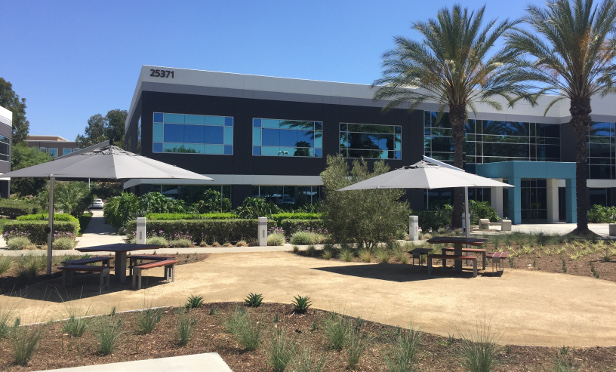 The second, third and fourth projects are just across the street at 14192 Franklin, 2642 Michelle and 14101 Myford in Tustin, and these three office/flex buildings total 215,000 square feet. We bought these in October 2016 and are completing the renovations late June 2017, and we executed one 20,000-square-foot lease with a marketing company that's going public: Advantage Solutions. The company is one of the country's largest agencies. One of the three buildings is stabilized, and we're completing renovations on the rest of that campus, delivering to the market a best-in-class creative-office building of 69,000 square feet and a creative industrial building that is 95,000 square feet. We bought them off-market, and we were able to generate credit-tenant activity and deliver the product on schedule and 20% under budget.
The fifth project is Tustin Corporate, a 43,000-square-foot building we just acquired in mid-June at 18302 Irvine Blvd. in Tustin. We hired a new asset manager, Brad Johnson, recently from EverWest/Oaktree/LBA, who will be rolling out renovations shortly to accentuate some of the property's great features including 15-foot first-floor ceiling heights, private third-floor patios and authentic brick and timber finishes. We like this building's walkable location to Old Town Tustin and more than 100 nearby restaurants.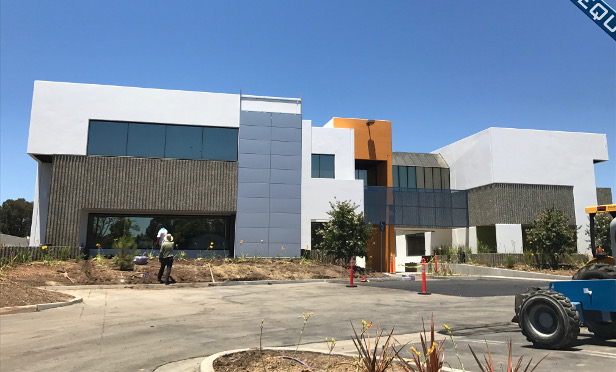 The sixth, 3 Burroughs in Irvine, is a 37,000-square-foot building that's visible from Bake Pkwy. It's right off the parkway, and we're just completing renovations on it. We will allow for some customization of exterior elements on the building. This is a hot submarket in the Spectrum. Irvine Co. is doing extremely well, and we like being in the market when they're doing well. For that project, we spent millions of dollars putting in a new lobby, elevator and a lot of other upgrades—both indoor and outdoor amenities. Irvine Spectrum is full of beige buildings, but this will be the first slightly edgy creative-office building in the Spectrum. While development restrictions make it difficult for tenants and users to change the outside of its buildings or allow for graphics or signage, we have programmed for that along with customizable amenities that align with a company's work culture in our building in the Spectrum. It's really important to our end users and helps them stand out from their peers to attract and retain talent. If you can give them a building that's branded with the company's colors, graphics and choice of amenities, there's a lot of value there versus other buildings in the Spectrum. Bespoke Irvine is part of our brand of buildings that offer customization to users.
The seventh project is 25371 Commercentre in Lake Forest. We've completed all exterior and interior renovations and signed a lease for 25% of the building with a new company that recently raised millions to fund its expansion: Toughbuilt Industries. We're also working on leasing out the balance of the building. We found good success in creating outdoor amenities, rebranding the project and doing spec suites, and this has proven out in some nice healthy rents for Lake Forest. The outdoor amenities include covered seating and dining areas where you can work or have lunch. We have also created activities areas where you can play bocce ball, and we built a putting green and added lounge settings, a fire pit and outdoor ping pong. Orange County obviously benefits from great weather and climate, so we took a six-building office campus without anything activated outside and created areas where you can eat, work and play outdoors. The proof was in the pudding of being able to sign leases that were well above last peak in the campus.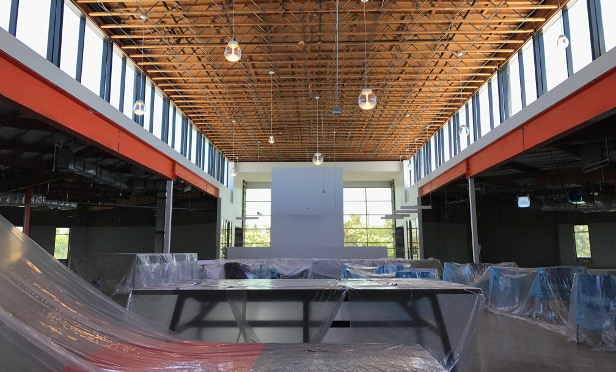 GlobeSt.com: What are some of the operational wins in these projects that make your company stand out?
Choi: In the 25371 Commercentre project, we were able to take a leadership role with the common-area association and purchase only one of the six buildings—another one came up for sale, but we weren't the winning bidder. But even in just buying one of the six, we were able to make a compelling argument to the association to fund the entire exterior-landscape and amenity-upgrade project. This was found money—the association didn't know what to do with it, and we were able to direct where those funds went into valuable upgrades. This is leading to good rents for the campus and positive leasing momentum on the vacancies.
On the 14201 Franklin project, we worked closely with the City of Tustin for more than a year to permit the first fully customizable office building in Orange County, and very soon afterwards, we identified a Fortune 500 company who embraced the opportunity to create a branded showroom to help grow their business and choose the indoor and outdoor amenities that fit with their company culture and employees' workstyles.
GlobeSt.com: How do you approach renovation differently than most firms do?
Choi: One thing that's different is we are of the same demographic as the new end-user decision makers. From an age standpoint, I'm a very old Millennial, but I am one. My background is working in tech in Northern California, and I've worked for BlackRock, the world's largest asset manager. I can bridge the C-suite and techie folks, and from an age standpoint, I have the same influences culturally and socially that the new generation of office users share. I think I "get it." We also know that company branding and identity is ever more important than what the old office stock was built for. The existing stock is commodity space, and we want to be the people who give the end user the ability to embrace their brand and show it off—it's a different approach. We give end users a flexible infrastructure and let them put their personal touch on it. It's pretty different, especially in Orange County.
On the renovation scope, we're not trying to win design awards, and I think we're showing that we are renovating things quicker and more efficiently than most. We commissioned a renowned graffiti artist from France to install some edgy art in one of our Tustin buildings, which is something that some other landlords aren't doing, but is in demand. We listen and try to understand how end users use our space and who they are as a company, and we'll design a building that really speaks to that. You'll feel like you're in your own building that's built just for you.