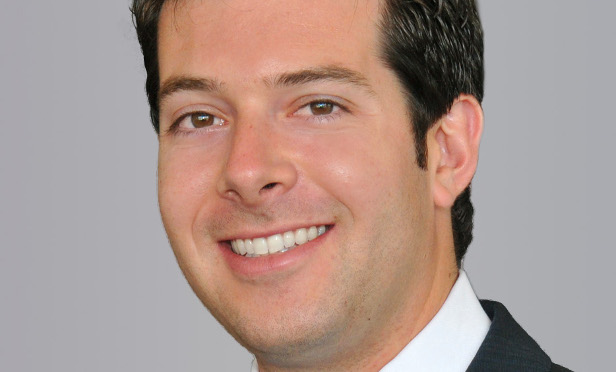 SAN DIEGO—Life-sciences companies have access to angel investors and venture capital, and the IPO market is available for companies with good data; however, there has been concern about the proposal to cut $1.2 billion from the medical-research agency, Ted Jacobs, senior director, global life-sciences practice group for Cushman & Wakefield San Diego, tells GlobeSt.com. According to a recent life-sciences report from the firm, San Diego is the third-largest biotech hub in the US (behind Cambridge, MA, and the San Francisco Bay Area), and C&W is tracking more than 18 million square feet of existing market inventory in the San Diego hub. In the report, Jacobs says, "The San Diego life-sciences sector is performing at an all-time high, which has resulted in the growth and expansion of the life-sciences tenant base. While San Diego continues to thrive, activity has been even more pronounced in Cambridge and San Francisco, which are also experiencing record leasing activity."
We spoke with Jacobs about the life-sciences sector here, its potential for the future and whether there could be additional life-sciences hubs in this market at some point.
GlobeSt.com: How would you characterize San Diego's life-sciences sector?
Jacobs: The life-sciences sector continues to be healthy, with new-company formation and ability to tap into capital. Companies have access to a large pool of angel investors and venture capital, and the IPO market is available for companies with good data; however, there has been concern about the proposal to cut $1.2 billion from the medical-research agency. In May, news broke that NIH will get a $2-billion funding boost over the next five months. The entrepreneurial community in San Diego is very unique compared to the other major clusters. I am on the board of directors of the San Diego Entrepreneurs Exchange, and the common feedback we hear from people outside San Diego is how people here will generally go out of their way to help other entrepreneurs succeed. There is a great sense of community within San Diego's biotech sector that really encourages collaboration and the fostering of progressive ideas and upward movement.
GlobeSt.com: Where does this sector have the potential to go in San Diego?
Jacobs: With a deep talent pool and lower cost of living compared to San Francisco (the second-largest life-sciences cluster), we should continue to see this sector thrive. On the real estate front, developers constantly talk about how we are running out of buildable land in San Diego. Virtually every year, there are conversions of office or R&D buildings to life-sciences buildings, some of which are major facilities. Some examples include recent conversions in University Towne Center: the 300,000-square-foot former Qualcomm building purchased by Alexandria Real Estate Equities and then redeveloped and now fully leased by Lilly and the former 300,000-square-foot SAIC campus acquired by Phase 3 Real Estate Partners and currently available for lease. If demand remains active close to or even above current levels, we will definitely continue see more properties being converted to life-sciences product ahead.
GlobeSt.com: Do you see the possibility of additional life-science "hubs" within the region other than those that already exist?
Jacobs: There has been talk for years of a life-sciences hub in downtown San Diego. With Millennials making up the bulk of the workforce Downtown, this makes a lot of sense. I believe it's only a matter of time until we see a life-sciences company make the move to Downtown. The knock on Downtown has been that there is a lack of parking, and companies want to be near the major institutes. With the rapid progression of companies like Uber, more and more people are driving less. Most likely in the near future, life-sciences buildings will not need the 3 per 1,000-square-feet parking ratio more commonly applied. There will always be companies that need to be on "the Hill," aka Torrey Pines, because of their collaborations with the institutes.
GlobeSt.com: What else should our readers know about this sector here?
Jacobs: A common complaint about San Diego's life -ciences sector is that we do not have many large companies or the big pharmas as, say, Boston (the largest life sciences cluster). With Boston being much closer to Europe, it makes communication easier for people doing business abroad. San Diego is known as a build-to-sell market, where you will see a company get sold prior to commercialization. The great thing about San Diego is the executive teams who have great success in selling their company often go on and start another company and remain in San Diego. At the end of the day, it's very tough to find a better place to work and enjoy life than San Diego.