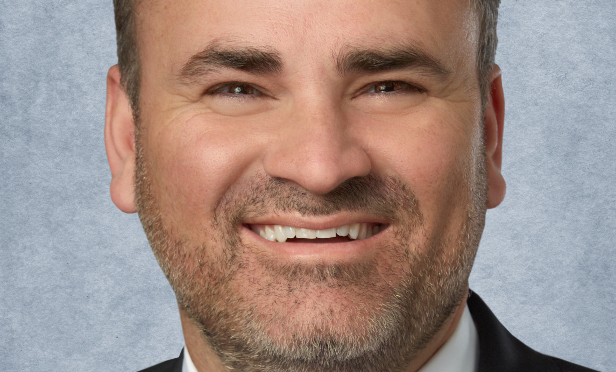 SAN DIEGO—San Diego is getting a lot of office-investment attention from its Northern neighbors, both private capital and institutional, who are attracted to the higher yields in this market that still has a lot of runway, Ben Tashakorian, senior managing director investments for Institutional Property Advisors, a division of Marcus & Millichap, tells GlobeSt.com. We spoke with Tashakorian after the recent release of the firm's Q2 San Diego office report to get his takeaways and to find out what draws office investors from outside the market to San Diego.
GlobeSt.com: What were the biggest takeaways from your local office report?
Tashakorian: The job market is very strong in San Diego, and there's opportunity in the I-15 corridor. After the recession, everything stared going to the CBD; there were Millennials in the workforce, so with the lower rents, it was more common for them to be in the CBD. But now, as rents increased in those markets and vacancies have been filled, it's cheaper for them to go in to the suburban markets.
Developers in the suburbs are creating walkable villages that offer the same things offered in the CBD, but renters don't have to pay that $4/per square foot to rent an apartment—they pay maybe half of that. There are recreational facilities, healthcare and daycare centers in the buildings, jogging tracks—these things are pulling people back from the CBD since we have walkable villages similar to Downtown.
There are also more opportunities for class-B and -C office buildings in suburban markets, and more opportunities for growth in those suburban markets. It was bad for a long time—everybody was going Downtown—but 67% of the workforce is in the suburban markets, and they don't have to go through that traffic to go Downtown. It's important for companies when they recruit to be able to offer all these incentives.
GlobeSt.com: How do you see the office sector improving here in submarkets other than Downtown and Del Mar Heights?
Tashakorian: Scripps Ranch is getting better—I've always liked Scripps, and I don't know why a lot of people ran away from this market and Rancho Bernardo. The new Sharp Rees-Stealy facility is going to draw a lot of employees—this is one of the top employers in San Diego. I also love Oceanside and Carlsbad. I personally own properties in those markets.
What's going to attract a lot of office users to North County is that the traffic coming south on the I-5 any time of day is bad, so people are going to want to stay up there. Traditionally, office users have had a tough time in Carlsbad and Oceanside, but it's going to get better there, along with Scripps Ranch and Rancho Bernardo. Vacancy has increased in Del Mar, rents are a little higher there than elsewhere in the county, and UTC is still holding its own.
GlobeSt.com: What draws office investors to this market as opposed to other markets in Southern California?
Tashakorian: We're getting a lot of investors coming in from the north, a lot of L.A. buyers coming to San Diego, and it's giving a lot of the private and institutional buyers a run for their money because they're not finding opportunities in other markets. They're the ones pushing yields further down here. It's funny how the markets are pushing things further east. It's tough to find class-A deals, and the institutional guys are aggressive, but they're cautiously aggressive. They have to make sure they do a lot more due diligence and that mechanicals on the property—they might work on them for up to 10 years. They want to make sure they don't have to pay a lot of capex into their deal. but private investors from up north have a lot of requirements to meet with 1031 exchanges. They understand they may have to go back and get more financing.
GlobeSt.com: How do you see the sector doing in the second half of the year?
Tashakorian: It's going to be phenomenal. These last couple of months have been the best, and it's just going to get better. The institutional guys are concerned that every time there's been a presidency change, something always happens in the third or fourth quarter—this has been true for the last 40 years—so, a lot people are kind of bracing for that. But from what I see, I can't keep deals on the shelf; everything sells immediately. A lot of my deals have been involving investors from areas other than San Diego. I love it—it brings more wealth in here. We will see more rent growth, better our properties, projects will get enhanced and owners will spend $1 million on average per project. This will better our streets and our properties. San Diego is all good. Buyers are still aggressive—it's a remarkable market, the best I've seen in 16 years, and I don't see it slowing down. In the next six months, more deals will be hitting the market, and we will see them sell.