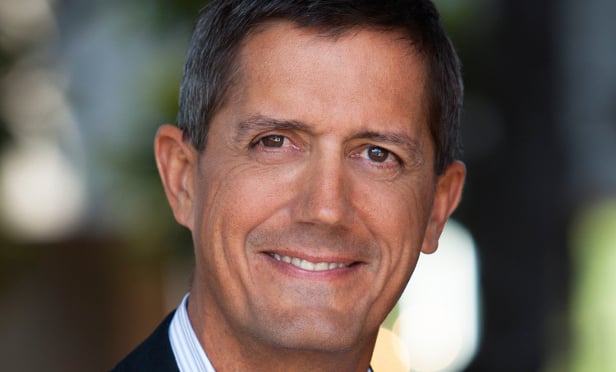 TUSTIN, CA—Real estate follows a predictable pattern, but each cycle moves at its own pace, making it very difficult to predict where we are, where we're going and when we'll get there. As a possible transition in the retail cycle looks increasingly inevitable, GlobeSt.com speaks with Coreland Cos.' principal Pat Galentine about what commercial real estate leaders should pay attention to in terms of retail ownership, management and leasing.
GlobeSt.com: What should CRE leaders know about where the commercial real estate industry is in the economic cycle?
Galentine: If only we had a crystal ball! Ask five experts where we are in the CRE cycle, particularly retail, and you'll likely get five different answers. We know commercial real estate has been growing for some time and accelerated growth can't go on forever. Take comfort that economic indicators point to continued prosperity in retail, and with demand tracking supply, we'll likely avoid the over-building of prior cycles.
GlobeSt.com: From an ownership and management perspective, where should the focus be right now?
Galentine: The basics. Among other things, focus on tenant mix and financial stability of existing and prospective tenants. Work to understand how 10 restaurants in a center that used to support two are succeeding, and whether that is likely to continue. Also, focus on fitness and similar uses; yoga, spin, personal training, etc. How many of these can a sub-market support? Not only today, but when there is a blip in earnings or employment.
A pro-active approach to these will go a long way in hedging against surprises later.
GlobeSt.com: Which areas of focus are important from a leasing perspective?
Galentine: If you have a space, building or parcel that may be suited for adaptive re-use or development, and you aren't an expert at either, bring in a potential partner to determine feasibility, and get it done.
Get real with remaining vacancies. Don't hold out for 'uses' that will never work, such as a restaurant with no parking. Update functionally obsolete or tired unleasable vacancies, and don't overreach with unrealistic landlord demands. Work to lock in key tenants—solid uses and operators—for the long term, and be willing to give a concession or two to do it.
GlobeSt.com: Which are the most important trends we should be watching within the industry?
Galentine: The drastic change in consumer spending habits from both a technological and generational standpoint. For example, the re-invention of the 'food court' into today's 'food halls' has served the dual purpose of filling 'big box' space with traffic generators that also meet the experiential demands of today's consumers.
In addition, the flexibility of local municipalities and other retailers to relax entitlement restrictions has driven fitness uses, among others, to sit hand in hand with retailers in yet another positive adjustment to very real vacancy/occupancy challenges.
With the likelihood the next deceleration in the industry will be unlike prior cycles, make sure the basics are covered, and look ahead without being afraid to explore creative options.