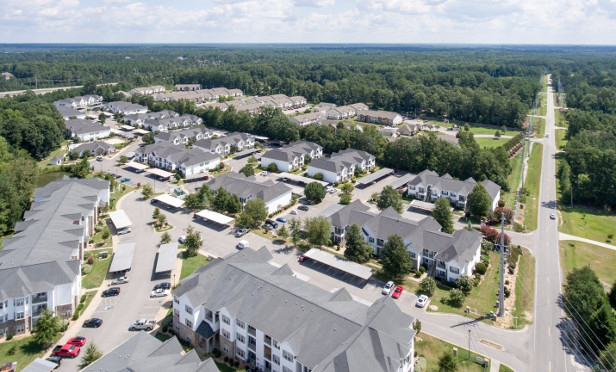 IRVINE, CA—Multifamily vacancies are rising, supply is unevenly distributed throughout the country and the pipeline remains robust, according to a new report from Ten-X Research. September's Ten-X Commercial Capital Markets Update focuses on key fundamentals for this sector and tackles how well new supply is expected to absorb.
According to Reis data, national apartment vacancies ticked up in the second quarter to 4.4%, representing a rise of 10 bps from the previous quarter and 20 bps from a year ago. While completions declined sharply in the second quarter, absorption was at a nearly five-year low and roughly half the rate of mid-2016, the report says. The sector seems to have settled down in terms of vacancies, but there is still an uneven supply pipeline throughout the country that raises questions about absorption.
Rental-rate growth—which had been on a fairly upward trajectory since 2009, according to Real Capital Analytics—appears to be cooling as vacancies have leveled off. Reis says effective rents rose 1.1% in Q2 and annual growth has cooled to just 3.1% year over year, which Ten-X calls "a marked deceleration."
Deal volume has not fluctuated much during 2017 except for a rise to $15 million in June, RCA reports. However, the figure dropped down to $10 million in July, still one of the highest figures for the year, but half as high as December 2017's figure. After rising from the trailing four quarters during Q2 2015 and Q2 2016, apartment volume dropped a bit in Q2 17.
Looking ahead, absorption is expected to pick up in the near term, but just how much depends on how well the new supply absorbs, especially with such a robust pipeline. Ten-X projects record demand of nearly 230,000 units absorbed by year-end, still well short of the 274,000 units projected to deliver. While demand is still great in some markets like Southern California, it continues to lag deliveries, resulting in vacancies rising through the forecast period. In fact, Ten-X's cyclical downturn model for 2019-2020 sees vacancies as high as 5.8%, with absorption and completions projected to cool and rents continuing to inch out gains.
Based on all of the data Ten-X Research analyzed, the firm determined the six best apartment markets are Sacramento; Las Vegas; Phoenix; Raleigh-Durham, NC; Jacksonville, FL; and Riverside, CA.
For more information on the apartment market, download the full report.