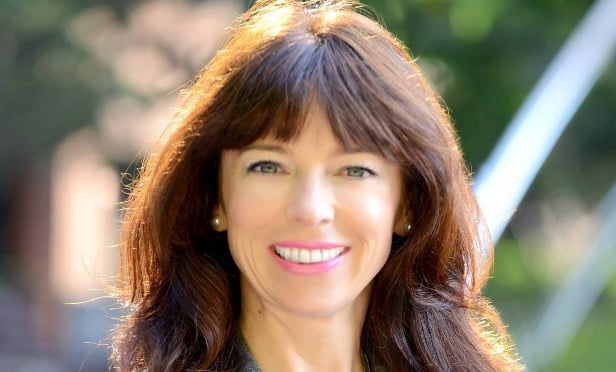 SAN DIEGO—Medical-device manufacturers can experience a 21.2% cost advantage by operating in Mexico than in the US, Cushman & Wakefield's director of research for the San Diego region Jolanta Campion tells GlobeSt.com. According to a recent report from the firm, healthcare continues to be the most heavily funded sector in San Diego, receiving 64% of all venture-capital funding in the first half of 2017, and many US companies have taken advantage of San Diego's proximity to Mexico, where medical-device manufacturing is inexpensive and high quality.
We spoke with Jolanta about how the trend of manufacturers producing medical devices in Mexico as opposed to San Diego and how this affects the local industrial sector.
GlobeSt.com: Why is it less expensive to produce medical devices in Mexico than across the border in San Diego?
Campion: Over the past decade, Mexico has risen to become a global manufacturing powerhouse – a reputation that can be largely attributed to its competitive wages, substantial productivity gains and operating cost advantages. China and Eastern Europe are historically recognized as top destinations for manufacturing; however, slight gains in productivity in those regions have been offset by years of increasing wages and energy costs, allowing for shifts in the global manufacturing economy. In fact, Mexico now offers lower average manufacturing costs than China on a unit-cost basis, and foreign investment in Mexico is taking off, according to San Diego Regional EDC. Over the past decade, Mexico's manufacturing cost structure has improved the most as compared to the top 25 export economies in the world, based on the Global Cost-Competitiveness Index developed by the Boston Consulting Group in 2014.
Some of the cost-saving benefits Mexico offers are a highly skilled and specialized workforce, higher productivity, greater industrial inventory, lower utility costs, lower overhead with locally outsourced services, cheaper transportation costs and investment incentives from the Mexican states and federal government. There are also numerous national tax incentives, including a "Maquiladora" partial income tax and business flat-tax exemption and "safe harbor" transfer pricing rules, among others. Consequently, medical device manufacturers can experience a 21.2% cost advantage compared to manufacturing costs in the United States.
GlobeSt.com: How does this work with the San Diego medical-device manufacturing sector—in a positive or negative way?
Campion: Tijuana has emerged as a center for low cost manufacturing, giving many US companies the opportunity to shift operations closer to home. There is a significant synergy that is created by locating manufacturing facilities in Mexico, which is within mere miles of R&D functions in San Diego, meaning companies can take advantage of the 21.2% cost savings and can capitalize on the use of maquiladoras and US FDA-approved quality facilities. Nearly all of Tijuana's 44-plus medical-device manufacturing firms operate under FDA or CE marking regulatory requirements (depending on final market for products). In addition, more than 90% of all medical-device manufacturing firms are certified under ISO-3485, ISO 9000 or other quality-management standards, according to Tijuana EDC.
Tijuana is a quick drive from central San Diego—one of the major biotech hubs in the US, allowing less-expensive, quality manufacturing—and offers quick access for San Diego companies to visit plants and get hands-on whenever necessary. Tijuana has caught up to San Diego's rapid life science industry, with more than 41,900 medical-device manufacturing employees as of 2015, compared to 27,280 just four years ago in 2010. World-ranked universities and cutting-edge life-sciences companies attract talent and venture-capital money to San Diego, with Mexico offering numerous cost advantages, forming an almost-perfect relationship between the two regions. The quality, IP protections, lower-cost and logistical benefits of the City of Tijuana have allowed it to grow the largest concentration of medical-device manufacturing employment in North America, according to Tijuana EDC, all of which benefits San Diego medical device sector.
Also, infrastructure and connectivity between the two regions is strong, including three border crossings, two international airports, one binational airport terminal/Cross Border Xpress, two marine ports, rail connectivity and interstate freeways.
GlobeSt.com: Where do you see this sector going in the San Diego market?
Campion: We have seen the relationship of San Diego and Mexico grow into an efficient model, and as the Tijuana EDC states: "as Tijuana becomes better known as North America's capital for the medical device manufacturing industry, it's not hard to imagine that the Tijuana-San Diego Bio Border will continue to evolve and remain a prime location for life sciences-related manufacturing and development for decades to come."
Mexico's medical device production has grown from $8.57 billion in 2009 to $15.7 billion in 2016 and is forecasted to grow to $21.2 billion by 2020, according to ProMexico. From 2009 to 2016, we have seen an 84% growth, and by 2020, we should experience a 147% growth, further solidifying the importance of what Mexico has to offer.
The life sciences sector in San Diego has become a world-leading innovation hub that has attracted the attention of people around the globe, with the life-sciences industry responsible for a direct economic impact of $33.6 billion, with an additional $19.4 billion indirectly added and $11.2 billion induced by income received by employees. With a location quotient of 2.3, the San Diego life sciences sector is heavily concentrated in the region with over twice the level of national life-sciences employment. All of these facts support a continued growth of the industry.
What else should our readers take away from your life-sciences industry report?
Campion: The life-sciences sector has long been a part of the San Diego economy and continues to grow in terms of visibility and impact. With $33.6 billion in direct economic impact, life-science industry accounts for 15.6% of San Diego's total economy of $215.3 billion, based on 2016 stats. San Diego County ranked as number one for life-science startup creation for the second year in a row with 95 compared to total of 477 new innovation startups created countywide, according to the San Diego 2016 Innovation report. During the same year, 1,729 new innovation economy jobs were created, with the life-science sector creating 358 new jobs in 2016. Life sciences sector ranked second among all innovation sectors in new job creation, following the software industry (898 new jobs created in 2016). Biotechnology & pharmaceutical sector, a subsector of life sciences industry, recorded the highest annualized average wage at $140,100 among nine innovation economy sectors.
With such a notable impact, the life-sciences sector occupies more than 18.2 million square feet of real estate countywide, representing 7.6% of total inventory across office and industrial properties combined. With 210,400 sf of positive absorption in Q2, vacancy in the sector continued to decrease, falling to 6.5%. The average asking rate for life-science space as of mid-2017 was 60% higher than the average asking rate for office space. One must keep in mind that vacancy rates in life sciences space do not capture the number, size and specific types of space available for a given user.
Life-sciences tenants require specialized improvements customized for their specific business. These companies also tend to demand high-quality real estate in order to attract and retain the best talent. Thus, the life-sciences industry is a significant driver of both ground-up and redevelopment construction. As demand continues to strengthen, we may see more SPEC-lab or life-science construction, providing users an opportunity to take brand-new, high-quality space with less lead time.