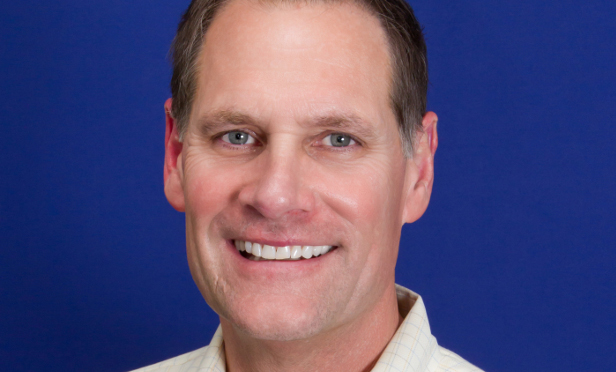 NEWPORT BEACH, CA—Consumers have come to expect high-quality design and showmanship at retail, which puts pressure on retail owners and developers to find new ways to deliver, Outside the Lines Inc.'s CEO J. Wickham Zimmerman tells GlobeSt.com. The Newport Beach, CA-based design-build construction company specializes in creating one-of-a-kind water features, rockwork and themed environments, and it recently completed a consulting project on the $90-million highly complex renovation of the historic 83-year-old spectacular Main Fountain Garden at Philadelphia's Longwood Gardens.
The project, which began in 2014, encompassed the cleaning and repair of 4,000 pieces of carved Italian limestone, the construction of approximately 1,400 feet of underground tunnels and the enhancement of the fountain garden, including 1,340 new jets and streams, 30 new flame nozzles and 1,389 new LED lights—a true example of experiential retail, also known as retailtainment.
We spoke with Zimmerman exclusively about why entertainment has become such a prominent focus in retail and mixed-use projects and trends he is seeing in entertainment design elements in these projects.
GlobeSt.com: Why has entertainment become such a prominent focus in retail and mixed-use projects? What are the key drivers behind this momentum?
Zimmerman: The retail experience is evolving to satisfy customer demand. There are three main drivers behind this momentum. The first is obvious pressure from online retail. Increasing competition from this sector is pushing developers to transform their designs to better capture consumer attention and loyalty. The second is an overarching shift in the service economy. As the global economy evolves, people are expecting more. Today's consumers demand unmatched experiences in retail, just as they do in multifamily, entertainment and hospitality destinations.
The third is a deeper opportunity to monetize centers. As retail operations change, so does the ability to monetize shopping centers. Infusing a center with entertainment offerings gives owners premium, "attraction-front" spaces to offer to tenants for premium rents. In our experience, food-and-beverage tenants in particular are willing to pay more for waterfront or fountain-front patio space where guests will sit, eat and enjoy the show.
Because of these shifts, there has been a change in what people want from their retail destinations. Consumers have come to expect high-quality design and showmanship, which puts pressure on retail owners and developers to find new ways to deliver. To satisfy evolving customer desires, today's developers are increasingly integrating large public spaces into retail projects that feature entertainment attractions such as water features, shows, interactive lighting and/or themed environments.
At its core, retailtainment is the natural next step in retail's evolution. By turning public spaces into attractions, developers and owners will be able to better monetize their shopping centers while also attracting and retaining their guests for years to come.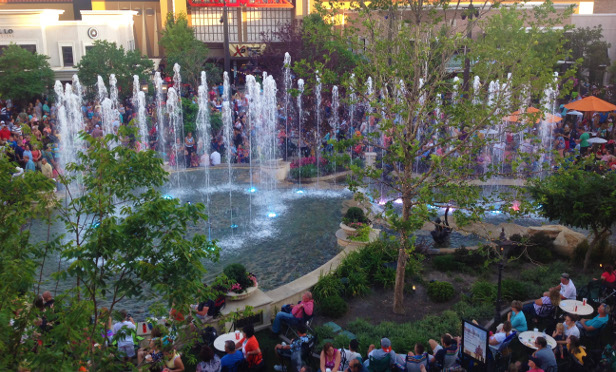 GlobeSt.com: Based on the influx of retailtainment destinations emerging in the US, what trends are you seeing in immersive/entertainment design elements?
Zimmerman: The most prominent design trend in the world of retailtainment is the growing inclusion of public, programmable spaces into projects, giving retail owners an option to provide entertainment at varying levels. Evolving from what was once a focus only on moving shoppers from store to store, today's designers understand that public spaces are the magnet that draws consumers in and keeps them coming back.
For example, our team completed a project for CenterCal Properties' Station Park, located in Utah. For this retailtainment destination, CenterCal invested in a magnificent show fountain, as well as additional entertainment attractions and gathering spaces. By providing visitors with shows and interactive activities integrated seamlessly into the retail environment, Station Park has emerged as an elevated and popular retailtainment destination that continues to report strong traffic numbers month after month.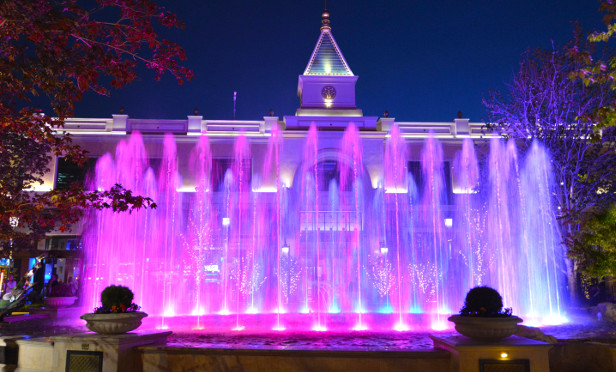 GlobeSt.com: How are these trends changing the customer experience at entertainment destinations?
Zimmerman: The primary change we're seeing in the customer experience is immersion. Experiences are becoming increasingly immersive, drawing guests into the action and enticing them with entertainment that integrates into the entire retail environment.
For example, we are already building water shows that integrate lights and music to give retail guests an elevated experience while they visit a shopping center. Looking ahead, we are exploring opportunities to further integrate centers as a whole by incorporating building and landscape lighting around the property (outside of the water features), as well as video projections into our shows. By expanding the experience to immerse not only guests who are near the water feature, but also those throughout the center, retail owners and developers will be able to create true entertainment destinations for guests.
Beyond immersion, another major change in the customer experience is driven by social media. Millennials and other shoppers look to entertainment attractions and immersive public spaces for their next "instagrammable moment." Elements like fountain shows and interesting-themed environments have become a source of social-media content. Social media motivates guests to visit these destinations, and their posts become free advertising for the center and its tenants, which is a win-win for owners and tenants.
GlobeSt.com: What is your outlook for the retailtainment market in Southern California and beyond?
Zimmerman: Retailtainment is constantly growing and changing to fit consumers' desires. Moving forward, retailtainment will likely see the incorporation of new technology such as virtual reality, which will bring immersive experiences to a whole new level. Further, we'll see deeper integration among retail designers and developers as teams work together to ensure that every element of a retailtainment project pushes the envelope.
By investing in entertainment-focused public spaces that integrate immersive experiences, retail owners and developers will continue to engage guests, ultimately increasing foot traffic, length of stay and customer loyalty.