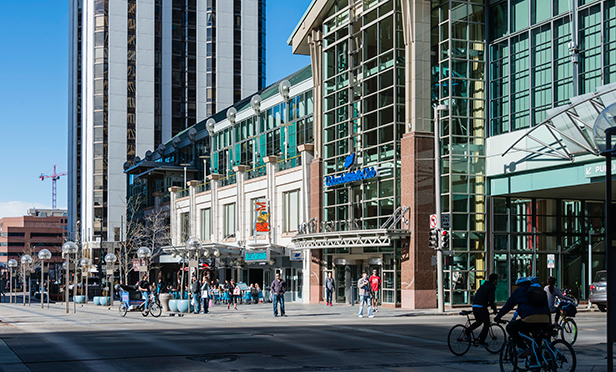 IRVINE, CA—Unlike most of the other commercial property sectors, the US retail market recovery has stalled. Vacancies have increased 20 bps in the past year, and owners and retailers are struggling to find ways to draw in customers through service-oriented and experiential tenant mixes. Many retailers are also discovering that omnichannel retailing is the best way to deal with the growing presence of e-commerce—if you can't beat 'em, join 'em.
As GlobeSt.com recently reported, research from Ten-X Commercial shows that retail valuations are beginning to soften, with average prices decreasing from the beginning of 2016 to the beginning of 2017. As we also recently reported, although its gains were meager, retail fared better than some of the other property segments in September. The sector's 0.4% increase in September marked its fourth consecutive month of rising prices, and pricing for retail is now up 6.7% Y-O-Y. It's likely, says Ten-X, that pricing gains in the segment are transitory and muted, because the headwinds facing the retail sector, especially the challenges of e-commerce to brick-and-mortar operators, haven't abated.
But, like most sectors of commercial real estate, the retail picture is still a regional one. Looking at past-year employment growth, the housing recovery and demographics in the different regions of the country, the retail outlook is brightest for the West, Southeast and Southwest, while the Midwest and Northeast are lagging.
Some retail markets have just begun to capture investors' attention as having the potential to be great, and those make the best markets in which to buy retail properties. Others have already been identified as hot and make the best markets in which to sell retail space. According to Ten-X's Fall 2017 Retail Market Report, here are the top-five buy and top-five sell markets for retail throughout the country: