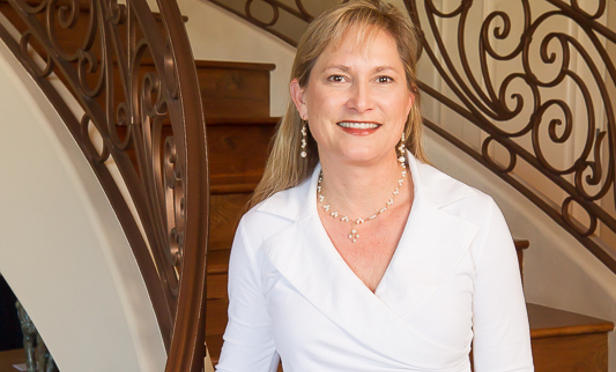 POWAY, CA—The number of adults with developmental disabilities is increasing at a much greater rate than the general population, accelerating the demand for housing that serves this segment's needs, Villa de Vida's executive director Hunter Christian tells GlobeSt.com. Mercy Housing's 54-unit residential project for adults with developmental disabilities is scheduled to break ground mid-year in Poway, a city in Northern San Diego County, and it is targeted to be completed as early as winter of 2019.
With a majority of special needs adults currently under the care of aging parents, Villa de Vida was founded in response to the growing demand for permanent supportive housing. The Centers for Disease Control and Prevention estimates 1 in 68 children in the US are diagnosed with autism; the question looms of what happens to these children when they reach adulthood and when their parents can no longer care for them.
We spoke with Christian about the need for this type of housing and what makes this project special.

GlobeSt.com: What stands out for you about this project?
Christian: Villa de Vida is a non-profit corporation committed to enabling adults with special needs to live as independently as possible by building residential communities with support programs that meet the needs of each resident. The huge standout for the Poway project is that this project will be created especially for developmentally disabled adults and it will be affordable. Developmentally disabled adults are our only clients and residents; they are the population we are seeking to serve. They are not just being included as a small percentage in a general low-income housing development or a small minority in a development for seniors, veterans or homeless. This is permanent supportive housing that comes with project-based vouchers as well, so we are serving residents that have 30% to 50% AMI.
GlobeSt.com: How great is the need for special-needs adult housing in San Diego?
Christian: It's a critical need. The number of adults with developmental disabilities is increasing at a much greater rate than the population. Based on current estimates, there are about 3,300 children ages three to 17 with developmental delays in the 77th district—which includes Poway—today. It is estimated that there are about 4.9 million individuals with intellectual or developmental disabilities in the United States.
About 3.51 million (71.5%) of people with intellectual and developmental disabilities in the US are receiving residential care from family caregivers. As family caregivers age or become unable to care for their relatives, there is a critical shortage of appropriate housing with necessary supportive services.
The current waiting list for a similar program in Southern California, Casa de Amma, is at least 30 years, and demand is growing.
The closure of developmental centers will add more people looking for affordable housing. According to San Diego Regional Center demographic information from February 19, 2014, "Increased rental costs in San Diego County, combined with very low vacancy rates, have made it very difficult for SDRC clients to locate affordable housing. Clients who wish to utilize the Section 8 rental assistance program, a federally funded program, are almost always placed on a waiting list and often wait for this assistance for more than five years. Recent federal funding reductions have increased the wait for rental assistance to over 10 years."
The most important issue here is that a large percentage of this population will become homeless and end up in jail and on the street if we aren't able to care for them properly. Aging parents are desperate to find appropriate housing for their adult children. It is agonizing to receive calls daily about this situation that our citizens are facing. There really is no appropriate place for them to live.
GlobeSt.com: Where do you see this need heading in the future?
Christian: I think and hope, with all of my heart, that this is just the first of many independent-living communities with supportive services for our developmentally disabled citizens.