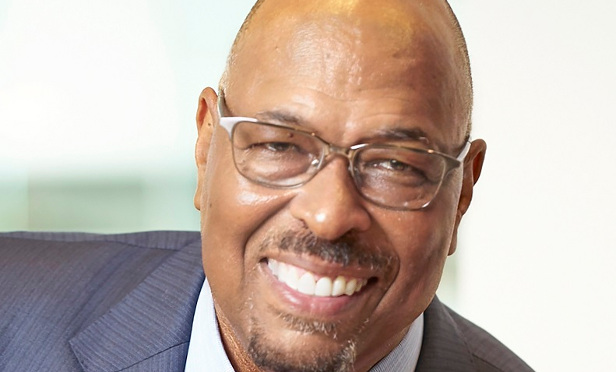 IRVINE, CA—Affordable-housing investment is viewed by many institutional investors as a niche sector that also meets socially responsible investing, yet it is hardly a niche, Avanath Capital Management's founder, chairman and CEO Daryl Carter tells GlobeSt.com. As we reported earlier this month, the firm announced the final close of both its "Avanath Affordable Housing III" and "Avanath III NY Co-Investment" Funds with $388 million in equity commitments.
"Combined, the funds are one of the largest affordable housing funds in the country, enabling us to further our investment strategy of acquiring and preserving affordable housing assets in supply-constrained markets with high barriers to entry that are poised for strong job, income and economic growth," John Williams, president and chief investment officer for Avanath, said in a prepared statement.
With this closing, Avanath has almost doubled its equity commitments from its Fund II, which had its final closing of at $200 million in July 2015.
We spoke with Carter and Williams about the funds and their assessment of the affordable investment sector.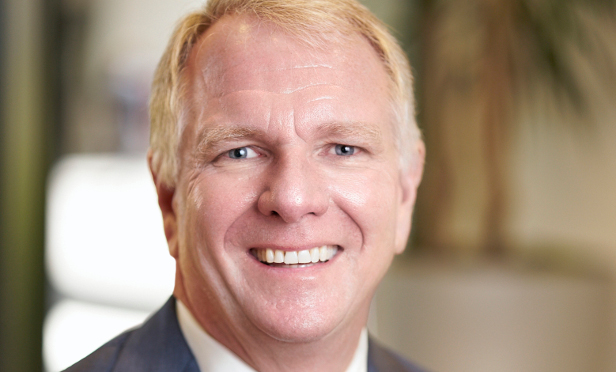 GlobeSt.com: What is unique about these funds?
Williams: Most funds of this size are for market-rate product, while Avanath's two funds are dedicated to acquiring and preserving affordable-housing assets, specifically in supply-constrained markets. Because of the tremendous success of Fund I and II, we received significant investor interest in Fund III, which allowed us to elevate fundraising to new heights. In fact, we nearly doubled the final close amount of Fund II, which is truly demonstrative of the increased interest we are seeing from investors in this sector, as well as the strength of our investment strategy.
Fund III was also our first to include European capital, along with 18 other investors, many of which were repeat investors. While it was our first experience incorporating foreign capital, it is a trend we expect to continue since foreign investors are increasingly becoming more attracted to US markets and affordable-housing product. European investors, in particular, recognize the potential returns affordable and workforce properties offer, especially in the United States. These investors tend to be more familiar and comfortable with the affordable-housing space due to affordable-housing priorities in their own countries. We anticipate that we will continue to see an influx of European capital pouring into the affordable-housing sector over the next several years.
GlobeSt.com: How would you characterize the affordable investment sector?
Carter: Affordable investment is viewed by many institutional investors as a niche sector that also meets socially responsible investing, yet it is hardly a niche. Avanath serves households that make $30,000 to $70,000 a year, while the median household income in the US is $57,000 a year. Avanath provides primary rental housing to the average US family, which represents the largest segment of American renters. However, because limited capital flows into this sector, it continues to be an investment niche.
The magnitude of this primary market and the associated demand means that investments in affordable housing deliver high occupancy, stabilized cash flow during times of both economic prosperity and uncertainty, and strong risk-adjusted returns to investors, while also impacting local communities.
In addition to investing in the core physical asset, Avanath is committed to investing in environmental and social programs that enhance the quality of our communities. The social programs implemented in affordable communities lead to resident loyalty and increased retention. This, in turn, positively impacts the long-term value of an investment, resulting in higher returns to investors.
Green improvements, while socially responsible, are also important in increasing returns in the affordable-investment sector. Environmentally responsible improvements can significantly lower operating expenses and increase a property's NOI.
The affordable investment sector is a unique alternative in that it does not sacrifice profits for social responsibility, and vice versa.
GlobeSt.com: Where do you see this sector heading?
Williams: As the institutional community begins to more deeply understand the affordability crisis in the US, and as institutions continue to prioritize social-impact investments, we will see continued increased activity in the affordable-housing sector. This is especially true with where we are in the current market cycle. Investors are looking for investments that are positioned to perform over the long-term and can withstand economic shifts and uncertainty. Even in times of economic downturn, affordable housing is still in high demand, which ultimately keeps our vacancy rates low and resident retention high and provides a sense of protection to investors.
Our affordable- and workforce-housing portfolio has an average resident turnover rate of 15% to 20%, whereas comparable market-rate properties have a much higher turnover of 50% to 70%. Across our national portfolio, we have an average occupancy rate of 98%, and many of our communities have long waiting lists. In fact, in the first nine assets we have acquired thus far under these two funds, we've seen an increase in value by more than 11% in the first year of ownership alone.
With an influx of new luxury multifamily development and the market-rate multifamily sector in danger of potential oversupply, affordable housing has a seemingly unending demand, with very little supply. Demand will continue to outpace supply as rents within the market-rate sector continue to rise and incomes fail to keep up, which is the case in many major metros across the country. This gap is only anticipated to continue to widen, strongly positioning affordable assets to perform well over time.
In addition to the disparity between rents and incomes, many older affordable assets are in danger of or are being converted into market-rate apartments, further reducing supply and driving more demand to the sector.
As we look forward into 2018, we will continue to see investment in the affordable-housing sector grow with increased capital from US and foreign institutional investors.
GlobeSt.com: What else should our readers know about this topic?
Carter: When it's all said and done, people need quality, affordable places to live, and there is simply not enough product to go around. The American Dream that so many people hope to find is increasingly implausible because of the rapidly rising price of housing across the country. New apartment construction is targeting renters that make in excess of $100,000 per year. At the other end, there lies a significant number of "C" apartments that are substandard, both from a physical and operational perspective. Some have considerable life/safety issues—trip hazards, inadequate fire safety and environmental hazards such as lead paint or mold. Avanath targets these affordable assets with the goal of creating attractive, functional and safe communities for lower income renters. We work to bring institutional capital investment into areas where affordable housing is most needed.
Our strategy is to acquire and preserve affordable housing and implement capital improvements that deliver value to both residents and investors. With millions of affordable rental units at-risk of conversion to higher-income apartments and many additional units lost each year due to physical obsolescence, there is a tremendous need to preserve the existing supply of affordable-housing units.
Affordable housing investment advances positive social changes and provides our residents with a path to success, while delivering returns that are on par with traditional commercial real estate investments.