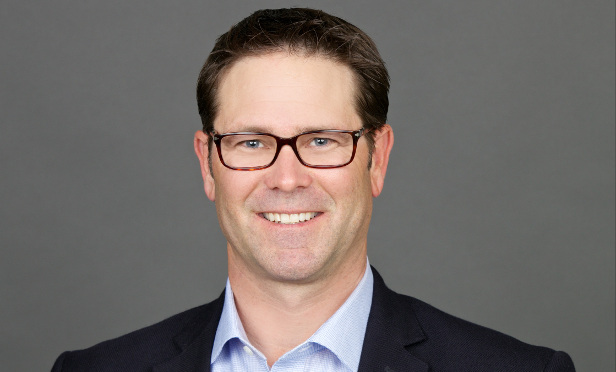 SAN DIEGO—Land constraints, zoning, fees, taxes, infrastructure and more are among the issues that NAIOP San Diego is monitoring for its members, incoming president Hack Adams tells GlobeSt.com. We caught up with Adams, who is also president of Westcore Properties, to discuss his goals, the issues the organization is planning to tackle this year and what's on San Diego developers' minds these days.
GlobeSt.com: What are your goals in your new role with NAIOP San Diego?
Adams: I intend to work closely with our board of directors and committees to continue our organization's work with government agencies to streamline the development-approval process. We're all very proud of the relationship we've built with the Special Forces of the Marines and will continue to support the Marines, sailors and families through our giving-back committee. We'll also continue working on our informative programs. I'm particularly enthusiastic about the work we do to educate and provide opportunities to young, aspiring commercial real estate professionals—specifically, through our University Challenge event where we engage real estate students from local colleges and our Developing Leaders mentoring program, which continues to flourish. I will also continue to focus on retaining and engaging our members as a part of every activity and program we pursue.
GlobeSt.com: What issues is the organization planning to tackle this year?
Adams: We consider our mentoring program a key focus for our organization to ensure we have savvy, skilled young professionals to keep our industry well-staffed with the best and the brightest as a large generation of real estate professionals retires over the next 10 to 15 years.
On the legislative front—in addition to our work with government agencies on such issues as the Climate Action Plan, community plan updates, storm water regulations and infrastructure—we are also deeply involved in issues regarding affordable-housing creation. As our region grapples with an unprecedented housing shortage, we will remain diligent in monitoring legislation and local proposals and educating decision makers and our membership base to ensure fair and equitable solutions are found that do not place untenable burdens on the commercial real estate industry.
GlobeSt.com: What are San Diego developers' most pressing concerns today?
Adams: We're a land-constrained region, so we really need to concentrate on density to satisfy our growth requirements. With infill and redevelopment, which go hand-in-hand with density, come different challenges, ranging from zoning and working with existing communities to fees, taxes, infrastructure and more. We are monitoring a lot of issues in hopes of creating and maintaining a framework for responsible development that can keep up with the demands of our region as well as promote job creation and enhance economic development within the local commercial real estate industry.
GlobeSt.com: What else should our readers know about NAIOP San Diego?
Adams: NAIOP San Diego members are passionate and extremely involved. Our leadership and committees work really hard to make sure we provide ample opportunities for high-level networking, learning, advocacy, community involvement and fun. Our goal is that if you are a commercial real estate professional, you feel that joining NAIOP is a must—a high priority.