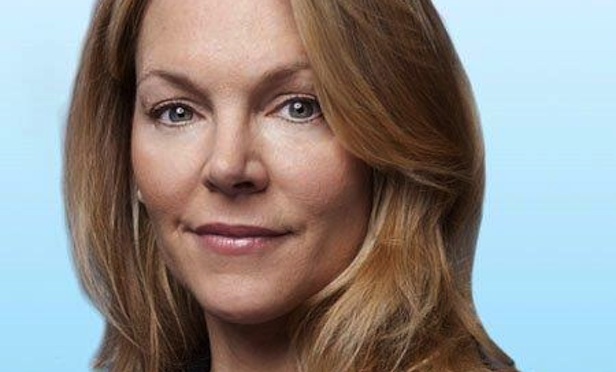 NEW YORK—Once heavily associated with the West Coast (Silicon Valley, in particular), creative office and tech space is making headway in other US markets, Colliers International's president of national office services Cynthia Foster tells GlobeSt.com. Demand for space by tech companies is strong on the East Coast in New York City and Boston, as well as in secondary cities across the country. Moreover, the trend is also influencing established sectors in other industries that typically used more-traditional office space.
"The tech hub of the country still no doubt sits on the West Coast," says Foster, and the statistics bear out, with the San Francisco office market being the leader of tech and creative office tenants. In fact, she points out, Salesforce is number two and Uber number four as the largest non-government users of office space. As a result, San Francisco has had a record-breaking five consecutive years of positive net absorption and had the largest net-effective rent growth in the country last year. Class-A space in that market saw a 12% year-over-year increase in 2015, and class-B had more than a 20% increase.
But this growth is not just limited to San Francisco. "We are seeing the impact in Boston and other mature markets throughout the country," says Foster. Colliers reports that in Boston, for example, tech companies are moving in and expanding: TripAdvisor has a new 280,000 square-foot headquarters space in Needham, right outside of the city; Brainshark has undergone a 56,000-square-foot expansion; and Care.com took a 100,000-square-foot expansion in 2015.
"People on the East Coast may have underestimated the effects the tech tenants were going to have on the market, but the largest number of IPOs in this country last year for tech companies was in Boston," says Foster. "To many, it is surprising that it was not companies founded in Silicon Valley, but of course we all know Boston is a world-leading center for higher education. The East Cambridge submarket, just outside of Harvard Square, is such a strong market, traditionally dominated by biotech and lab-space tenants. These tenants are now moving into the financial district because East Cambridge has limited availability."
Manhattan is also benefitting from the "tech effect," according to Foster. Between 2009 and 2014, there was a 760% increase in tech leasing activity in Manhattan, peaking at 3.99 million square feet in 2014. "This represented 10.7% of Manhattan's total 2014 leasing activity—all from one industry," says Foster. "In 2015, there was 2.58 million square feet in tech leasing in Manhattan, representing 8.2% of overall Manhattan leasing for the year. This may be a smaller percentage of leasing compared to 2014, but it's still impressive considering the number of industries that exist in Manhattan."
Much of this tech space is going to either smaller users or large users seeking small workspaces. According to Colliers, 56% of all tech leases signed in Manhattan between 2003 and 2015 were between 5,000 square feet and 15,000 square feet, many of which are located in the pre-war style buildings in Midtown South.
Smaller cities around the country also seem to have their own appeal for tech firms, Foster adds. Austin has been on fire with tech tenants, providing 220,000 square feet of space to Indeed.com and 200,000 square feet to ARM Inc. in 2015. "The smaller cities have a good quality of life and lower cost of living," says Foster.
The tech-space revolution is crossing not only geographical boundaries, but also industry ones. For example, New York law firms, as well as financial companies, are utilizing modern creative space in their offices, similar to the tech firms, in order to attract the best talent. "These companies are now using this transformative idea of offices to focus on recruiting and retention," says Foster.
Why so much attention to the creative space elements? "Millennials are going to represent half of the workforce and are all about the workplace of the future," says Foster, and not just in the tech sector. "We have had a lot of iterations of how to define that, but the latest in workplace-strategy jargon is the 'workplace of choice,' which allows employees to choose how they want to work on a particular day. Choices range from a place to have privacy to a space for collaboration to breakout rooms. It's part of the social experience; choice of social environment for working goes back to interaction. The idea is to maximize productivity and also to address how people work today."
Foster's outlook for the tech sector is that these companies are here to stay and will continue to grow. "There will be a second big wave of the West Coast companies, but you have organic growth in these East Coast cities, too."
Foster says Colliers tracks 80 markets across the US, and the fundamentals across the board for office in general are very good, with the exception of Houston because of the dramatic reduction in the price of oil. "We see the markets continuing to absorb across the board, driven by tech and continued rental growth. We have also started to see specific examples in the suburbs—we will see more of that strengthening. Office construction is increasing, but it still represents a relatively small amount of the overall supply."
Colliers projects continued growth in office leasing, especially in major markets. "You also have the impact of the next iteration of the tech markets accommodating their back offices and their secondary offices," says Foster. "That helps in cities like Portland, Phoenix and Raleigh-Durham, which have had some very strong absorption. There's growth across the board."