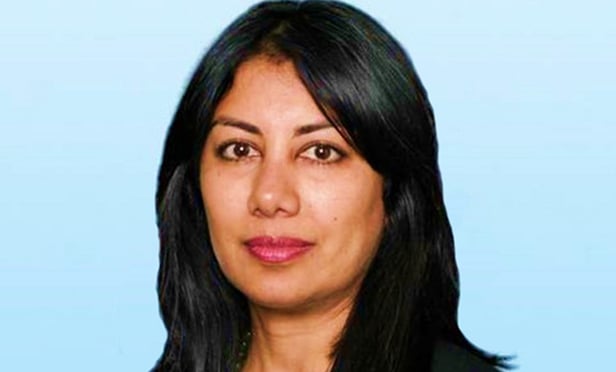 SAN FRANCISCO— As the online segment continues to grow, brick-and-mortar stores who are succeeding today are shifting their focus to make the transition between online and offline shopping convenient, Colliers International national director of retail services Anjee Solanki tells GlobeSt.com. The commercial real estate services firm recently released its latest retail spotlight report, which examines a landscape that includes both channels. We spoke with Solanki and chief economist Andrew Nelson to get their takeaways from the report and their predictions for the future of the retail sector.
"We're hearing from retailers that instead of a set square footage, they will offer more flexibility with a square-footage range," says Solanki. "Retailers want to be nimble because they don't know which factors could change their cost of doing business in each market."
Still, Solanki says some of the talk around the water cooler is overblown. There's a significant gap between the percentage of retail sales that take place in physical stores versus online; physical stores are way ahead, and online will not catch up, says Solanki. "That means the retailer has a chance to think about what they're doing. And more importantly, to drive business back to the physical store, these retailers need to know that the brand is still very important to customers."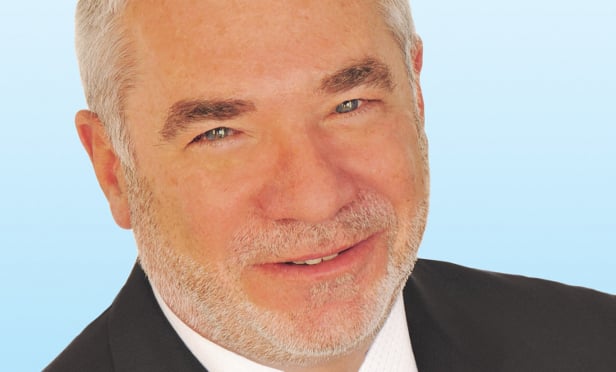 One of the themes of the report is that brick-and-mortar stores and online channels can exist concurrently, but the retail sector as a whole is dynamic and ever-changing, so both sides must remain in motion. "Each side needs to play to its own strengths, but some of the inevitable consequences for brick-and-mortar is that stores need to become more specialized, having a real purpose that brings people in," says Nelson. "Department stores are being hit harder than other types of stores. Whatever department stores offered in the past, the internet can do better — offering more convenience, better selection and quick delivery. The most focused, 'nichey' retailers that have a compelling vision are surviving. In terms of geography, generally, the retailers that are surviving are also located in more dynamic shopping centers in districts with food uses that bring people in and give them multiple reasons to shop."
Nelson says rents remain at sky-high record levels in the premium centers, but you almost can't go low enough in the more marginal locations to attract those kinds of retailers, so that gives landlords of the best places some leverage.
As such, Nelson says retailers are opening fewer but better stores. "They are much more focused on where they can get the best performance. We're seeing secondary and tertiary markets get hit the hardest, with major chains like the Gap realizing they don't need to be in as many markets and they're not as profitable in newer markets. They're focusing on the best markets with the best visibility. The only exceptions are the dollar stores that keep expanding and some of the discount retailers like TJ Maxx."
While we read about store closures every day, it's easy to overstate some of the trends, Nelson points out. "It does seem like a pretty ominous number of store closure now—Rue 21, Gymboree and Bebe are only the latest retailers to declare bankruptcy. There's going to be an unusually high number of store closings this year given the fact that we're in a pretty good economic environment, but it's still easy to overstate how dire the situation is. The fact is, most retailers are still in business and are selling goods, but they need to up their game."
Solanki says she is also seeing a change in the lease terms in the new retail environment. "More retailers won't ask for two five-year options or 10, but instead will ask for one or none. This means they're eyeing spaces with an uncertainty of where people are actually shopping, online or otherwise, or they want to be nimble on their expansion and rollout. Five or 10 years ago, retailers said, 'We have 100 stores we have to open in 12 months,' but now they have to take step back and be more thoughtful."
Retailers are also looking at new developments being built, especially since there was so little retail development soon after the recession. "Since the recession, we've been in a development slowdown, but now that we're seeing more new developments, retailers are really being mindful about where they're opening and asking, 'Do we want to be in a mixed-use or Class A lifestyle center or a unique project like Transbay Center or the Coca-Cola Bottling Plant?' There are new opportunities on the horizon. They want to be in the new developments, but many of these are currently in the pipeline and we won't start seeing them for two to three years."
Retailers have to create three different conduits of their expansion plans, adds Solanki: urban/highly densified projects, new developments where they have to be fitted through the pipeline, or ground-up, fully entitled and owned sites. "They're trying to be as adaptable to allow themselves as much flexibility as possible in the long run. This is where market intelligence is important from the brokerage side—it's when I can call that broker who has been in the Tampa market for 25 years and knows every landlord and has comparable information to help develop that plan and identify targeted sites. We're your adviser with access to the relationships and the tools, which are unique to our Colliers retail brokers."
So what makes some retailers winners and others losers? Nelson says, "Part of being in that successful niche is knowing your customer and doing everything you can to serve that customer and have an exciting offering. But you also have to be convenient to the shopper wherever he or she wants to transact—a seamless online experience, plus a positive retail store experience."
But out of sight can be out of mind. Often, when retailers close unprofitable stores, they find that online sales in that area also decline because they're also not top of mind anymore, says Nelson. "The best retailers are the ones that can successfully combine the two—a compelling in-store experience that draws people in, but also a strong offering for shoppers who don't want to or can't come in all the time. You can call it omnichannel, but it means you can serve customers wherever they are."