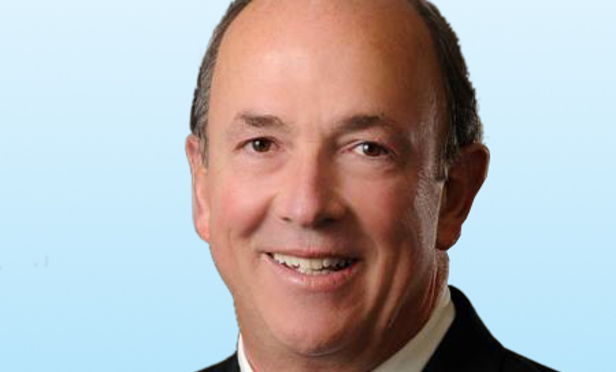 NEW YORK—Whether it's within the same market or a move to a different market, shifting corporate headquarters requires studying cost, talent and recruitment and technology, among other issues. That's according to Colliers International executives Raymond Walker, national director of Colliers Site Selection Services in Atlanta, and Chris Zlocki, head of innovation for Colliers International in Denver. Site selection has never been more critical for companies, so GlobeSt.com chatted with both Colliers experts about how national companies choose their corporate headquarters, where technology fits in and how the commercial real estate industry can provide essential support during the process.
Choosing the right corporate headquarters is an intensely individualized and crucial decision. Making this decision requires an extensive understanding of the company's operations and goals: what they do, how they do it, what their strategic objectives are and what the drivers and key issues are as they relate to their specific business and industry, Walker says. "It's dependent, but a lot of projects have the same issues, irrespective of what company or industry they're in."
A primary issue is the cost of doing business, which involves real estate costs, labor costs, variable operating costs, taxes and utilities—all the things that go into operating a business.
"That being said, there are a lot of other components that will drive what makes a particular community attractive as compared to another: labor availability, the skillsets within the workforce and growth in the workforce and population," says Walker. "Large employers like Amazon want to see a dynamic workforce that's growing. If new people aren't entering the workforce, it will be significantly more difficult and potentially more expensive to staff the operation."
Another factor is proximity to an international airport. Walker says Amazon won't consider any city that doesn't have an international airport, even if it connects to one.
Incentives and inducements from state and local jurisdictions to entice companies to locate there are also considered—income-tax credits, abatements, free training resources, etc. Jurisdictions may subsidize rent or give free land, and Walker says there's no limit to what a particular jurisdiction may choose to do to entice companies to locate there—but companies must deliver first. For example, recently Wisconsin Governor Scott Walker approved a plan to give Foxconn $3 billion in incentives to locate there. "This company will build millions of square feet, but that incentive number is staggering," says Walker. "A lot of that $3 billion is income-tax credits, so in order for the company to collect, it will have to have huge profits."
Still other factors are the quality of the municipal government on a local and state level and the quality of services, as well as the character and quality of secondary and post-secondary education. "The number and character of colleges and universities in the city is key, and very often that issue of growth of the workforce is dependent on how many people are graduating each year from the colleges and universities as well as the high schools each year," says Walker.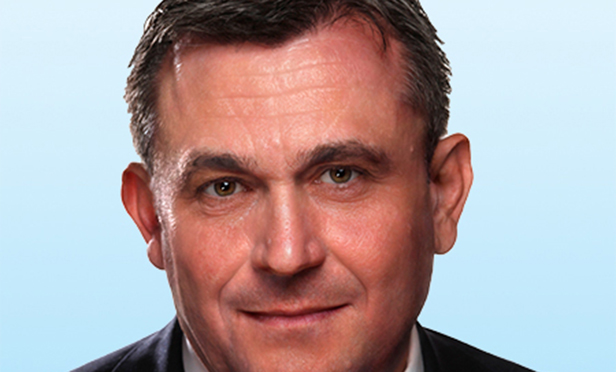 A subset of the education system is the strength of a market's technology sector. Many companies are heavily dependent on IT or IT-dependent technologies, and they want to see a strong base in that area as well as colleges and universities that support that. A well-developed IT infrastructure is a necessity for most industries, says Walker.
Technology plays a vital role in enabling real estate brokers to help companies narrow down the options when choosing headquarters, Zlocki says. "In the last three to five years, technology has become more accessible in real time and more responsive to helping both corporate end users and consultants find the best site-selection opportunities."
Zlocki places technology's use in site selection into three key buckets. The first, which is access to data, is becoming less proprietary and a bit more accessible. The second, analytics, affords the ability to leverage business-intelligence platforms with GIS capability and filter algorithms to list criteria and funnel options. "We use Colliers360 to help clients think through all demographic and macroeconomic incentives and labor information and to provide them access to a platform to help narrow their selection," Zlocki says." The third, visualization, allows companies to view all the analytics above in real time rather than waiting for a PowerPoint report.
But the number one factor when choosing a headquarters location is talent and recruitment, says Zlocki. "It's number one, number one and number one. The war for talent is core and critical right now, whether you're a high-growth technology company looking for software engineers, in a business center or even in manufacturing and logistics. And it's not just about your headquarters, but across all asset classes and sectors: the war for talent is paramount."
The three criteria companies keep in mind with regard to talent and location are the quality of the labor pool, the availability of that labor and the cost associated with it. "Cost used to be number one, but because of the intensity of finding the right talent, the quality of that labor has jumped ahead of cost for many companies and is core and critical to making a decision," says Zlocki.
A number of factors can play a role in a company's decision to pursue new headquarters. Sometimes, a company considers relocating its headquarters because its labor force is tapped out, it has no way of growing the way it wants in its current environment, it's unhappy with its union contract or the political environment is unstable and it needs to move to a place that's more business friendly, says Walker.
But whatever the motivation behind the move, the most important things the real estate industry can do to help is to be extremely conversant in the market and understand all the non-real estate issues affecting that move, Zlocki stresses. "Things that go into a business' pro forma that drive its success—a lot of them are cost factors, but a lot are soft issues like the ease of doing business or the political climate. You can't hang a hard number on that. But the real estate practitioner needs to be able to talk intelligently about the positive things a community offers that go beyond the building. You almost can't have too much information about all the things that impact the desirability of a community, such as the housing industry: how attractive is it going to be for a corporate user to relocate 50 of its senior-level people? Not every real estate person can be an expert on all of these issues, but you need to be able to tap into the Chamber of Commerce, utility providers and other sources to provide this information."
Before kicking off a site-selection project, Zlocki's team has an alignment meeting with all the corporate stakeholders in the room, discussing issues that are important to each of the stakeholders and how his team can best empower the company to make the right decision for their business. "If the level of input is there, we have a good chance of being successful," Zlocki says.