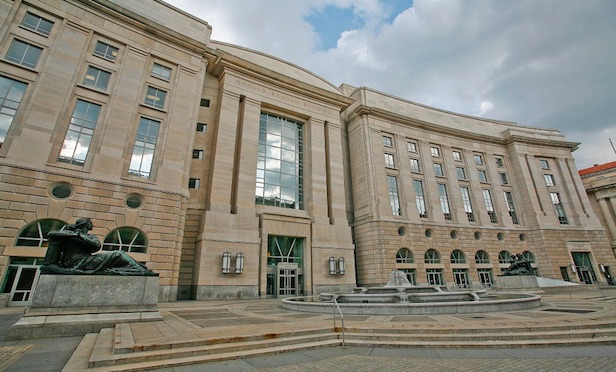 WASHINGTON, DC—Concerns began emerging as far back as three years ago that the Washington DC area's multifamily market might be entering a bubble phase. These concerns, as it turns out, have been widely, widely misplaced.
Despite the steady development of apartment buildings here, the asset class is still under served. At recent construction rates, the Washington metro is producing 13,000 fewer housing units per year than would be justified by job and household growth, according to Delta Associates. This, in turn, is driving appreciation and pricing many households out of the market — something that will be a key issue for the region in the coming years.
That basic mismatch between supply and demand and its long-term impact on the region was one of the four commercial real estate megatrends Delta Associates presented Thursday night at the Ronald Regan Building and International Trade Center during annual Trendlines gathering, now in its 19th year.
Trendlines also called out as a megatrend:
The federal government's role in the local CRE community. Simply put, it is at a cross roads after its influence in the market has waned dramatically over the last several years. From here on out, the private sector will be carrying commercial property's water.
The sharing economy, typified by Airbnb and office co-working spaces. Airbnb admittedly has alarmed the hotel industry, but Delta does not expect a similar reaction in the office sector as it is not likely to replace the majority of conventional office space demand.
The growing importance of commercial real estate to plan for both natural and man-made catastrophic events.
These three topics are no doubt timely and important to consider in long-range planning. But the issue of multifamily's mismatched supply and demand gets into the weeds of everyday commercial real estate like no other topic can.
The Trendlines report released during the presentation offers up a wealth of data riches.
It noted that, per the George Mason University Center for Regional Analysis, housing demand in the region between 2011 and 2023 will total 410,000 additional housing units, an average of 34,000 per year. Of this demand, 155,000 units (or 38%) will be for multifamily units.
The report also observed that even in past cycles housing supply tended to lag behind demand.
In the 2000-2005 cycle, the region added an average of 37,000 housing units per year. By comparison, the region only added an average of 21,000 units per year from 2010-2014.
That missing 13,000 housing units Delta cited among its top findings? Here's the math: In 2015, 10,785 units started construction in the Washington metro area, which is above the long-term annual average. An estimated 14,004 units are slated for delivery in 2016, a 13% increase over the 12,310 units delivered in 2015. Deliveries are expected to slow to 8,886 units in 2017, which is more consistent with the absorption rate in recent years.
But… demand is projected to average 34,000 units per year. Hence the pace of construction will result in an under supply of 13,000 units per year.
The repercussions, as Delta Associates noted before, are widespread.
In part, because of the slow pace of housing construction, the median home sale price in the Washington metro area increased by 24% between June 2010 and June 2015.
Also during that same time period, the average effective apartment rent in the area rose by 20% to become, by 2014, the most cost-burdened rental market in the US with some 81% of households in the region earning less than $45,000 per year spending more than 30% of their incomes on housing.