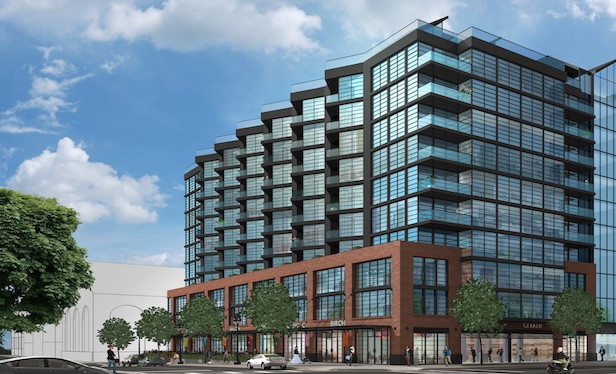 WASHINGTON, DC—Chantilly, VA-based Long and Foster has made it a practice of either partnering with a company or buying one outright to gain a foothold in certain market categories. It has an exclusive affiliation with Christie's International Real Estate as well as Luxury Portfolio International, as examples. To name another, last year it partnered with Juwai.com, China's largest international real estate portal, with an eye on attracting Chinese buyers interested in US homes. Now it is acquiring the new construction and sales company Urban Pace, for its expertise in urban living.
"In regions like Washington DC, urban developments — whether they're high-rise or townhouse-style condos — are thriving, and our team at Long & Foster recognized the opportunities for our company's and our agents' growth by partnering with a firm like Urban Pace," said Jeffrey S. Detwiler, president and COO of The Long & Foster Cos.
Detwiler was not available for an interview with GlobeSt.com. Urban Pace did not return calls from GlobeSt.com for comment.
A Shortage of Product
Urban living usually means condos and the DC area's condo market is well on its way from recovering from its near death experience during the recession. It still has shortage problem, though, and it may be that Long & Foster hopes this acquisition will help it navigate this issue. "Working together, Long & Foster will better serve the region's home buyers and sellers with added knowledge and insight into new construction opportunities," Detwiler said.
At any rate, Long & Foster is beefing up its urban condo creds at just the right time. In its Washington/Baltimore condominium report, Delta Associates predicted an uptick in sales activity for the first half of 2016.
However, the shortage of new condo units will not resolve itself any time soon. Delta Associates notes that the number of actively marketing units is now about 15% of what it was at the peak of the last cycle. Also, unlike the last cycle, condo conversions are not expected to play a big role. New projects expected to begin work next year are relatively small, such as PN Hoffman's Yards Condo with 135 units or 51 N St. with 200 units.
"We estimate new unit sales will be 1,600 to 2,000 units in 2016 as more product is brought to market," it said in its report.