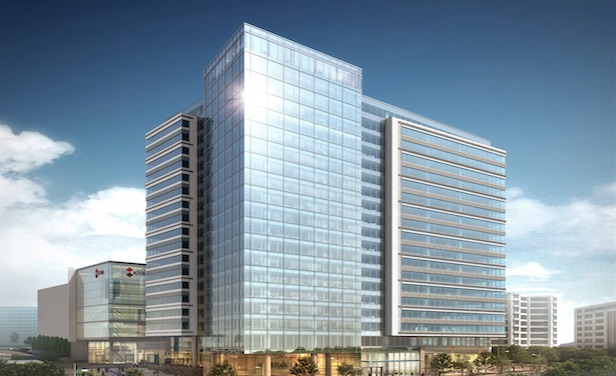 TYSONS, VA-TEGNA, the former Gannett Co., is taking 60,000-square feet in Boro Tower, a 20-story office tower that Meridian Group is developing as part of The Boro's first phase. The Boro is the name of the developer's mixed-use community that it has partnered with Kettler to build in Tysons close to the Greensboro Metro station. The 440,000-square foot Boro Tower will be ready for TEGNA to move in by early 2019.
TEGNA was represented by CBRE's Meredith LaPier and Rob Faktorow. The Meridian Group was represented by Terry Reiley of CBRE.
Other anchor tenants for the project include Whole Foods Market and ShowPlace ICON Theatre.
The Boro is scheduled to break ground later this summer.
Its first phase will include 700 residential units, 223,000 square feet of retail and the Boro Tower. At full build-out, The Boro will have more than 1,500 residential units, 1.8 million square feet of office, 316,000 square feet of retail, and 250,000 square feet of hotel space.