WASHINGTON, DC–Eastern Union Funding secured a 10-year loan for a luxury rental that covers 80% of the acquisition cost and construction financing.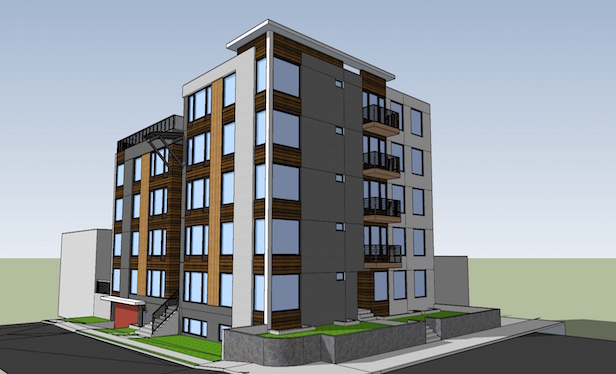 WASHINGTON, DC–Eastern Union Funding helped get the The Violet, a 20-unit rental building to be developed at 1515 Rhode Island Ave., NE, off the ground by securing a rare long-term debt package for the project.
The Jocelyn Group is developing the site into a luxury rental where the asking rents for the 1,100-square foot units will start at $2,400 per month.
Eastern Union Funding secured close to $4.3 million in financing for the project via a 10-year loan from Presidential Bank that includes 80% of the acquisition price and construction financing, amortized over 30 years. It has a five-year fixed-rate term and 18 months of interest-only payments.
These days lenders are typically offering floating rates that reset into a permanent loan at stabilization, according to Eastern Union senior loan consultant David Merkin, who arranged the financing with senior managing director Marc Tropp.
The Jocelyn Group has secured building permits and has completed the necessary architectural drawings. Demolition of the existing building at the site is largely complete and it expects to complete construction in the spring of 2017.
Meanwhile, the Jocelyn Group is also working on a similar project, 3rd Street Flats, located at 1940 3rd St., NE
"As native Washingtonians, we are very excited to bring life to these once languishing properties," said principal Frank Chambers.