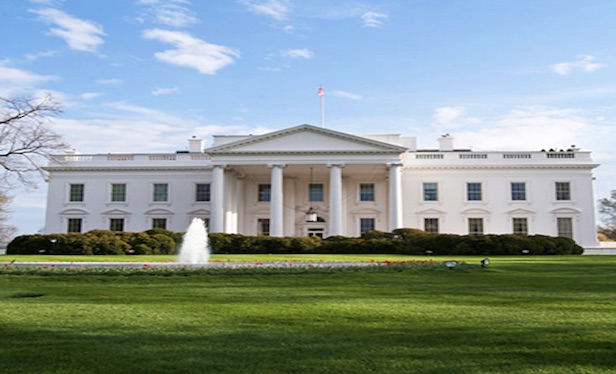 WASHINGTON, DC—The Republican and Democratic nominees for US president, Donald Trump and Hillary Clinton respectively have, shall we say, vastly different ideas on how to tackle the economy, foreign affairs, the military, terrorism and immigration.
But when one peels away the political rhetoric and dismisses the verbal potshots, some of their views on what the home building industry needs to survive and thrive are surprisingly similar. Let me repeat — some, not all. This is a political campaign we are talking about, after all.
Trump and one of Clinton's economic advisers, Gene Sperling, both gave speeches at the National Association of Home Builders Board of Directors' Midyear Meeting in Miami last week.
Both zeroed in on a big problem facing home buyers — the difficulty of securing a mortgage following the new rules put in place under the Dodd Frank Act and other regulatory measures after the recession.
Sperling cited a study from the Urban Institute that found that 5 million fewer home loans have been issued post recession as a result of current tight lending standards.
"Our challenge now is to never swing back to where we were, but to get to an equilibrium where people who are creditworthy can get the housing they need," he said.
A day later Trump mourned that "it is so hard for people to get mortgages today." It is one reason, he said, that home ownership is on the decline.
Trump and Clinton both support investing in the nation's infrastructure, although they have different ideas on how to pay for it.
While neither went into details about it the topic at the NAHB meeting, in the past Clinton has said she would introduce a $275 billion infrastructure plan that would be funded by taxes on the wealthy. Trump has called for a $550 billion infrastructure plan that would be funded via government bonds.
And finally, both candidates acknowledge that home building is an integral piece of the US economy.
As far as unity goes, that was pretty much it.
The respective speeches did give some sense of what a Clinton Administration or a Trump Administration would mean for home builders.
Taxes
Trump repeated he is against the tax characterization for carried interest and the loopholes in the tax code that allow for corporate inversions. He would also repeal the estate tax. His tax plan would tax small businesses at 15%.
Clinton would support and expand the Low Income Housing Tax Credit, Sperling said. She also would retain the mortgage interest deduction but cap the marginal rate at which households can take their deductions at 28%.
Regulation
According to Trump, over regulation is costing the economy $2 trillion per year. He also said that 25% of the cost of building a house can be attributed to regulatory compliance costs. "We should get that down to 2%," he said.
He also would implement measures to limit frivolous lawsuits.
Finally, he would impose a temporary moratorium on new agency regulations via executive order.
Clinton would support "common sense relief" for community banks, Sperling said. Reforms would level the playing field between Wall Street banks and community lenders.
The GSEs
To be precise, Sperling didn't mention Fannie Mae and Freddie Mac specifically. What he did say was that a government backstop is essential to protect the 30-year mortgage.
Trump did not address this issue.
Other Financing Mechanisms
Clinton would encourage communities to implement land use strategies that make it easier to build affordable rental housing by increasing funding for infrastructure banks and competitive grant programs, Sperling said.