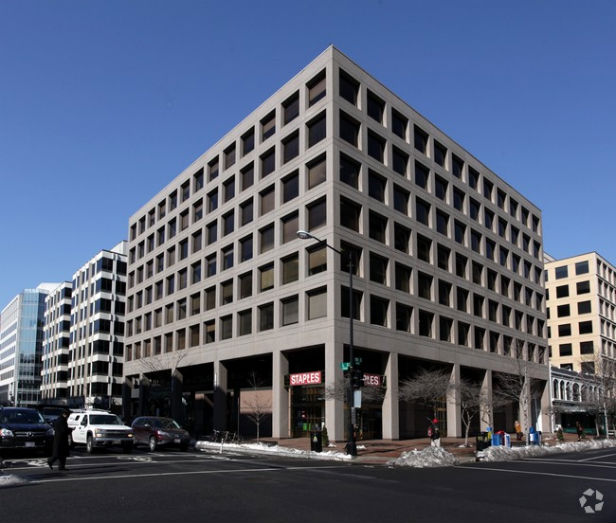 WASHINGTON, DC–The Meridian Group has acquired 1901 L St., NW for $75 million with plans for a major renovation of the eight-story building. New York Life sold the 132,372-square foot building off market.
Meridian plans to add three new floors to the top of the building as well as a new lobby, a new façade, and new HVAC and elevator systems, tenant-only indoor-outdoor penthouse space, fitness center, and conference center.
The renovation will increase the size of the building to 206,000 square feet. Fox Architects will design the new building.
"With its exceptional corner location in the heart of the CBD, this acquisition has tremendous potential to add value," said Gary Block, Chief Investment Officer of Meridian in a prepared statement.
The purchase is the fifth acquisition the Meridian Realty Partners II, L.P., a $231.6 million discretionary fund.