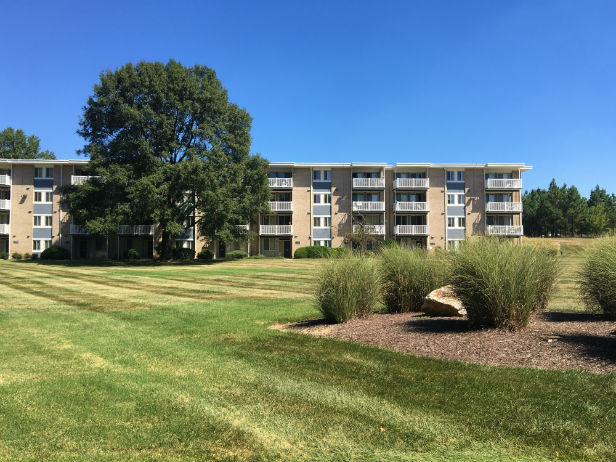 GREENBELT, MD–Baltimore-based Blue Ocean Realty is set to close on the acquisition of the 320-unit, nine-building Hanover Apartments here, for slightly less than $50 million, executive president Jonathan Ehrenfeld and director of Investments Evan Gallant tells GlobeSt.com.
The seller is Harbor Group International, which just traded a 1,979-unit portfolio for $247 million. Those six properties in that portfolio, though, are about a 45 minute drive from Hanover Apartments, so it didn't make sense to add it, Ehrenfeld says.
This is the second one-off purchase Blue Ocean has made from Harbor Group. Last summer Blue Ocean acquired Baltimore's Belvedere Towers from the company for about $30 million. That purchase and Hanover Apartments are part of a larger strategy for Blue Ocean Realty — namely a repositioning of its multifamily portfolio. The company is targeting institutional-quality assets for acquisition, while selling off its non-core holdings. In the last twelve months it has made between $20 million to $25 million in dispositions. The company itself is growing as well, according to Ehrenfeld, who says Blue Ocean has increased its headcount by about 20% over the last twenty-four months.
Blue Ocean zeroed in on Hanover because it is a well maintained Class B property and the company identified several opportunities to add value through its construction renovation program, Ehrenfeld says. "We are not looking to grow for sake of growing. We are very selective with our criteria and Hanover, for us, is a jewel that checks off all our boxes."
Details about the renovation are not finalized but the company estimates it will invest about $4.5 million in the near term.
In the longer-term it will wait to see how Greenbelt evolves, Gallant says. "If Greenbelt continues to improve we have the capital to make additional upgrades to keep the property competitive," he says.
Blue Ocean currently owns about 40 properties including some 3,750 apartment units and two million square feet of office and warehouse product.