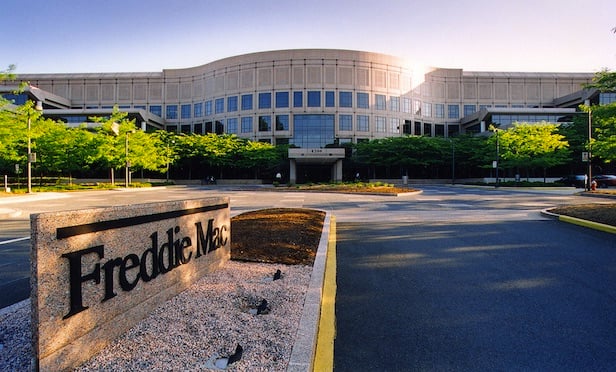 McLEAN, VA–Nothing, it seems, can dent the growth story that is multifamily. Despite a pipeline that is expected to peak in the second half of this year and remain elevated into 2018, Freddie Mac believes that while vacancy rates will increase, they will do so more slowly than expected. "Employment growth is expected to remain near 2016 growth levels and demand for multifamily units to stay strong due to lifestyle preferences and demographic trends," it explains in its mid-year outlook for the category.
Indeed, forecasts of higher wage growth is expected to spur even more housing demand, it said.
The sum of these trends is that vacancy rates for the rest of 2017 have been revised downward to 4.7%. Meanwhile rent growth is expected to remain strong for the remainder of the year, possibly exceeding the 2016 rate, it said.
But while demand and supply are tight at the national level, this dynamic varies from market to market. Construction starts in many markets are elevated compared to levels in the early 2000s and several metros have vacancy rates above the historical average, Freddie says in its report. Obviously areas with below-historical-average vacancy rates are better poised to absorb new supply while areas with above-historical-average vacancy rates can expect slower absorption. It writes:
New construction starts have started to pull back in several metros, most notably Nashville; at the same time, construction has increased in several places, namely Fort Worth, Colorado Springs, and Raleigh. Despite higher vacancy rates, Washington, DC once again tops the list with the most construction compared to historical average, along with Nashville, Dallas, and Salt Lake City.
Expected rent growth for the rest of 2017 will continue to be mixed across the metros, moderating most in areas that previously experienced the highest levels of growth — such as Seattle, Tacoma, Sacramento, Nashville, Portland, and Atlanta — but remaining above historical averages in those cities. San Francisco, New York, and Boston, for their part, are expected to experience a rebound in rent growth by the end of this year. It writes:
Our models suggested that rent growth is relatively sensitive to elevated vacancy rates in these markets. Due to increased new supply, vacancy rates in these markets are above their historical averages, putting downward pressure on rent growth. If absorption is strong mid-year in these markets, rent growth may pick up by the end of this year.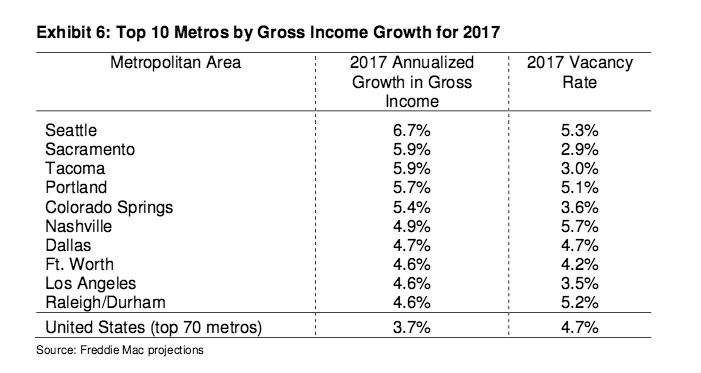 Save
Save
Save
Save