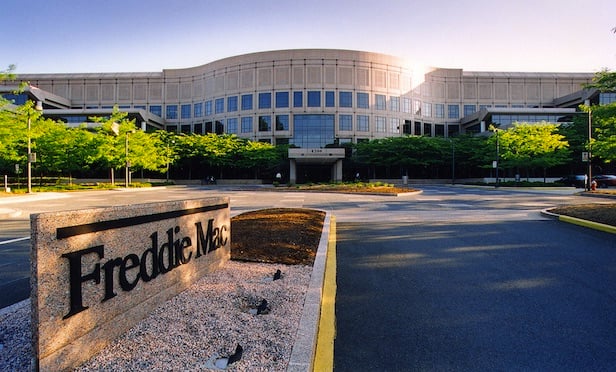 McLEAN, VA–In the third quarter multifamily investing conditions grew modestly stronger across many of the metropolitan markets tracked by the Freddie Mac Multifamily Apartment Investment Market Index, or AIMI. AIMI is an index that measures apartment investment conditions by measuring multifamily rental income growth, property price growth and mortgage rates.
In the third quarter, AIMI experienced a quarterly increase in 11 of the 13 markets it tracks, while at the national level, it remained largely flat (0.01% growth). Only Atlanta (AIMI: -0.43%) and Seattle (AIMI: -1.34%) saw declines.
A growth in net operating income in 10 markets and nationally were the drivers behind the quarterly numbers, Freddie Mac said, although none of the markets produced exceptionally strong NOI growth. Meanwhile, three markets — Chicago, Washington, D.C., and Seattle — saw NOI contraction. In addition, every market experienced property price growth over the quarter, albeit minimal in some cities such as Chicago and Philadelphia. Finally, like the second quarter, this quarter saw declines in mortgage rates. This latter factor played the largest role in AIMI's quarterly increases.
On an annual basis, the index looked quite different. AIMI decreased nationally and in every market except for Orlando (AIMI: 1.10%). Annually, NOI grew nationally and in 12 metro areas, with only Houston failing to experience NOI growth. Annual property prices grew in every market, but in 11 areas those prices rose at lower rate than the pre-recession average. New York, Philadelphia, San Francisco, Washington, DC and Orlando were among the most significant examples of price growth below the pre-recession averages. Here too mortgage rates played a significant role — in this case jumping 24 basis points year-over-year — driving AIMI's decline (in this case) in most markets.
"In the third quarter, modest growth in net operating income, taken together with declines in mortgage rates, resulted in moderate increases in AIMI from the previous quarter," said Steve Guggenmos, vice president of Freddie Mac Multifamily Research and Modeling. "Annually, NOI growth was more significant and more pervasive. However, increases in mortgage rates over the past 12 months were more impactful, and once again drove AIMI's annual declines.
Save
Save
Save