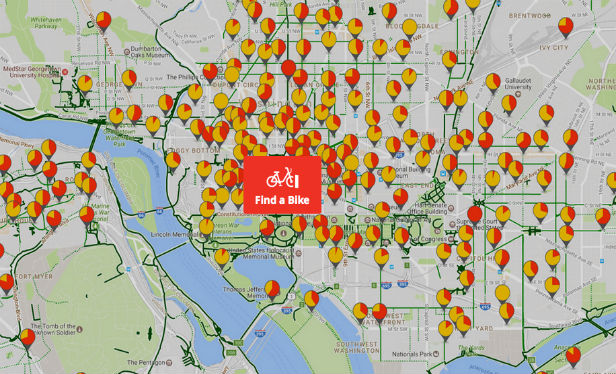 WASHINGTON, DC–An increasingly larger share of the District's residents are showing a changing preference to their transportation modes, according to a new research note by JLL. Instead of the traditional modes such as driving, carpooling and telecommuting, they are leaning towards walking, biking, ride-sharing or hailing a taxi. According to JLL, between 2010 and 2016 the percentage of DC commuters opting for these transportation mode grew from 15.3% to 18.9%, while public transit's commute share shrank by 0.8% and the share that drive, carpool and telework dropped from 47.1% to 44.3%.
Not surprisingly, the delivery of multifamily and office developments within close proximity of one another has increased walkable access for residents, "particularly in emerging markets where close to 8,000 new commuters have moved since 2010," according to JLL.
The Capital Bikeshare's system has also had an impact, creating a cheap, reliable transportation option for residents. At the same time ride-sharing apps "have helped reduce commute times and offer a more economical alternative to driving and owning a car in the District, JLL said. As for public transportation, yes Metro has seen a modest dip in its overall commute share, but this mode of transit remains a preferred option for more than 125,000 District commuters and this will only increase as larger shares of development are focused in the NE, SE and SW quadrants of the city, JLL said.
It concludes:
Though driving and public transportation will continue to remain preferred commuting options among a large portion of residents, the shift in commuting patterns may alter the way commercial landlords both plan future parking ratios and even locational investment strategies.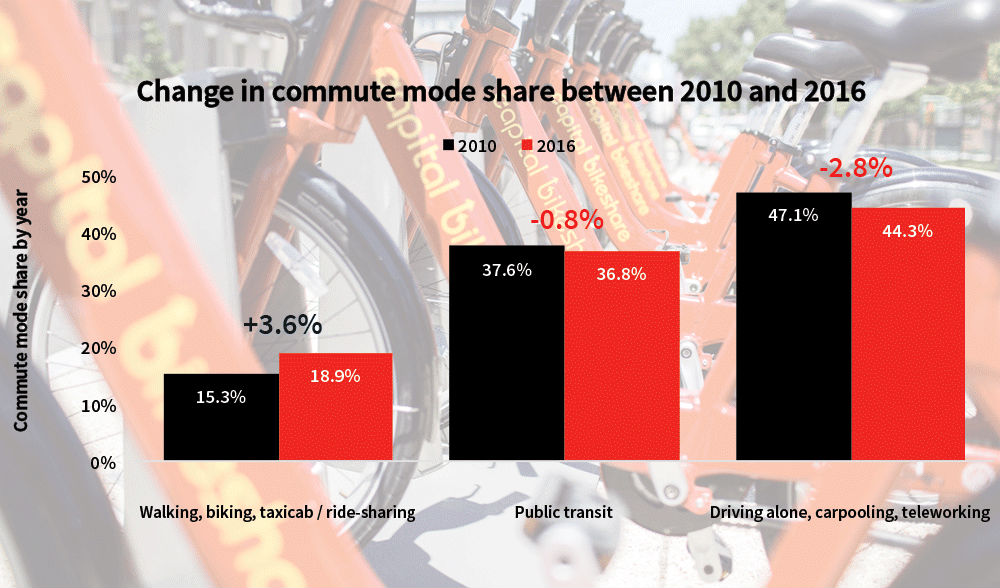 Save
Save
Save
Save
Save