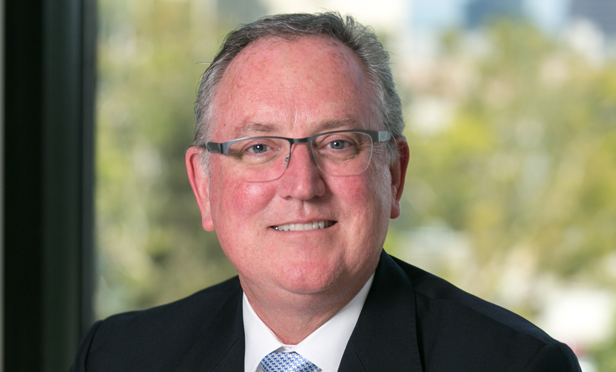 IRVINE, CA—Retail property investors have seen their fair share of scares this year, from the Toys 'R' Us bankruptcy filing to the downsizings of Radio Shack and Payless ShoeSource, among others. Meanwhile, big box concepts and malls continue to give reason for concern. The industry is in the midst of an evolution, says Patrick Toomey, senior managing director at Faris Lee Investments, but understanding each property's fundamentals can help investors make strategic decisions. GlobeSt.com met up with Toomey to hear where he thinks the sector is heading.
GlobeSt.com: Is there cause for concern over so many retailers shuttering their doors?
Patrick Toomey: Retail is like any other business, and those that fail to evolve and remain relevant become irrelevant and often extinct. Technology and ubiquitous access to information is changing how we think, how we shop, and how we invest. It's just an evolution, and savvy businesses adapt and evolve to keep up with their customer. Retail is an interesting, dynamic and fluid industry, that flows and changes based on consumer trends, tastes, and budgets, among other things.
So, I would say that there is concern for retailers shuttering stores, but it relates more to cases of them not willing or able to adapt, debt loads, inefficient store size, or non-compatible co-tenants, among other reasons. For instance, retailers and restaurants this year will have opened 4,080 more units than they have closed. Also, a retail analyst shared that 2,783 store closings in specialty soft goods are attributable to just nine retailers. All is not lost, but there are changes occurring.
The shuttering of stores to the real estate investor is clearly a problem and no one wants to be caught off guard by an unanticipated vacancy, potential fallout from co-tenancy violations or just reduced traffic to one's property. Therefore, each tenant should to be scrutinized through the lens of competitive advantage, fitting in the marketplace and rent as a percent of sales (in most cases). One should review one's portfolio on a regular basis looking for risks, threats, and opportunities so as to be prepared for changes.
GlobeSt.com: How do you see malls faring in the future?
Toomey: The main challenge for malls is that they are anchored by department stores, many of which are not keeping up with the times due to a myriad of reasons. The biggest challenge for malls is the competition of big box concepts such as Home Depot, Target, etc. Department stores have lost their foothold on many products.
Several mall operators are finding great success in re-tooling their properties to meet shifting consumer demand. In some cases, it involves going upscale, or a focus on entertainment and food.
Ultimately, there is much more disruption and change coming for malls and it will be interesting to see how it will all shake out.
GlobeSt.com: How is online shopping impacting retail?
Toomey: Online shopping is affecting retailers but in many cases it's augmenting their presence. With the ubiquitous availability of pricing information, retailers that are surviving are matching pricing and providing some level of service with it. For instance, Best Buy has a physical store where customers can touch and experience what they want to buy, obtain it at a competitive price, and return it or get help with it. You cannot do this with Amazon (yet). And Best Buy's revenues have been steady over the last three years.
We also need to remember that online sales still are only about 10% of overall retail sales. Best Buy has three times the market share in electronics as Amazon. Also, Costco has 85 million members, compared to approximately 50 million Amazon Prime members.
GlobeSt.com: How are you advising your clients these days?
Toomey: I tell them to stick to the fundamentals and look at each property in the context of its location within the market, and what is going on in that market. It is critical to understand every facet of the property, including tenant health (both as an enterprise, and at this location evidenced by sales), location, and larger economic drivers including job growth, population growth trends, traffic counts, and future development plans in the area. These all point to strength within the local market and avoiding threats of future competition. Understand the rent levels in relation to the market, and also the tenant health ratios.
There are no "magic bullets" for real estate, or any investment for that matter, however, careful diligence usually rules the day. Find out for yourself, and partner with a real estate professional that values this approach to investments as well.
Visit Faris Lee Investments at ICSC New York Deal Making – Booth #339