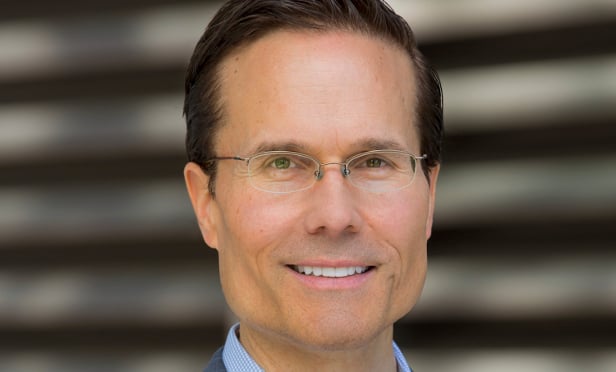 CHICAGO—The fracking, or sharing economy, conversation is powerful because it looks at how to unlock the value in all the underutilized or dark time in real estate, MIT Center for Real Estate's head of industry relations' Steve Weikal tells GlobeSt.com. Weikal will be moderating the panel session "Real Estate Fracking: Impact of the Sharing Economy on Commercial Real Estate" during the IREM Global Summit in Chicago October 13. We spoke with him about what attendees can expect to learn during his session and why this topic is so important to the CRE industry.
GlobeSt.com: What can attendees at the real estate fracking session expect to learn?
Weikal: It's my goal for the attendees to have a better view of what the business looks like in the future and to uncover ideas that will allow IREM members to innovate, adapt and adjust to this new future—or the future that's already upon us and continues to evolve. Within this real estate fracking, described as real estate with a service, there are threats and opportunities, and a lot of technology is responding to that: it's causing, enabling and responding to the opportunities created by it.
GlobeSt.com: Why is this topic important to the CRE industry?
Weikal: The fracking conversation is powerful because it's looking at how to unlock the value in all the underutilized down or dark time in real estate. I like to use the analogy of Zipcar. It's 17 years old and well ahead of Uber. Zipcar's model is where you actually own the asset. The company realized that the utilization on cars for single-car owners is between 5% and 10%; it goes up to 85% with Uber. But what if you could double or triple that time?
Meeting rooms are a great example. Take a company like LiquidSpace. Before this company came along, we didn't know what meeting-room utilization was. Now, we know how often a meeting room is being used. But what if we could sell that time to someone else? Like Uber or Airbnb, now I can drive my car around and make money on it earn money renting out an extra bedroom. Now, you can rent to offset cost, so the real estate is more valuable.
GlobeSt.com: With disruptors like Airbnb and Uber, how can the CRE industry leverage its unique advantages?
Weikal: Early on in this discussion about real estate technology—48 months ago when we started studying it—we didn't have as many startups. But now that we're seeing hundreds of these startups, maybe it's not revolutionary, but we need to help real estate owners to better manage their properties. Maybe it's not disruptive, but we need to help them to improve. Maybe it will be disruptive to people who want to continue to operate in the same old ways, but a lot of companies are out there on the leading edge with this stuff: Brookfield and Boston Properties, for example, are very forward thinking; they're doing trials on this stuff.
What do we bring to the table that the disruptors don't? CRE brings some consistency. If it's some kind of co-working product, we know that there are going to be more co-working solutions hosted by property owners. For example, if I go into a Hines building in Boston and there's co-working, I know it will look and feel same way at a Hines building in London or Hong Kong. I think we do for these global real estate companies whatever fracking they do to unlock the value—they have the advantage of providing consistency like hotels do over Airbnb. Maybe with LiquidSpace, the parameters for a kind of board room or meeting room hold a general expectation of the experience: how I book and get in will be consistent. Or a Convene facility will be consistent even if the building owner isn't the same.
GlobeSt.com: What else should our readers know about your panel session?
Weikal: The conversation around this is so rich, fun and interesting. I have to appreciate the founders of these types of companies, who are doing things like selling restaurant time during off hours for meetings or Spacious selling hotel space by the hour or minute for resting and rejuvenating, similar to Breather.
On the panel, we will feature Jamie Hodari from Industrious, a co-working company with a different take on the market: they're going more upscale and targeted. They also acquired PivotDesk and we will be talking on the panel about what their strategy was for acquiring it. WhyHotel's Jason Fudin, who was formerly at Vornado, will also be on the panel. They're taking a look not quite at being Airbnb, but working with apartment developers to say, "I will Airbnb your apartments only through lease-up. I'll help you monetize only apartments that haven't been leased up, and then I'm out when you're at 100% occupancy." I like these companies that are twisting things early. Also, Chris Kelly from Convene will be on the panel to talk about, what if we frack everything but my conventional leases? We will provide a lot of different perspectives to the attendees: office, multifamily, big operator or small. I'm hoping that attendees at all levels of the industry will get some ideas on how to take advantage of this trend and re-think what their relationship is with their real estate.