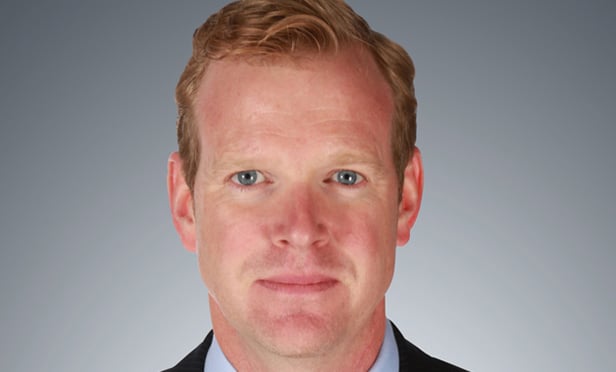 NEW YORK CITY—For the April 2016 Full Nelson, I had the pleasure of sitting down with Jonathan J. Miller, President and CEO of Miller Samuel, to discuss the state of the New York City residential market.
James Nelson: What has happened until now with the New York City condo and co-op market in terms of pricing?
Jonathan J. Miller: We are still at all-time highs, but there are a couple of reasons for it that are not reflective of the moment right now. The resale market pricing is rising because there is a chronic shortage of supply and that's mutually exclusive with the super luxury market. Super luxury market units went into contract a year to a year and a half ago, and are starting to close now, skewing the overall number. At the end of 2015, the median sales price is at an all time record, and part of that is because of the new development closing activity, not the contracts.
Nelson: What is the average price per square foot that both resale and new construction units are selling for today in Manhattan?
Miller: There is a lot of skew caused by the new product, so you are looking at an average of $2,200 per square foot for new development that is ramping up as these new development closings come in. When looking at the top 5 percent of the market, it is well over $3,000 per foot. On the resale market, the average is $1,500 to $1,700 per foot.
Nelson: This is still historically fantastic. I think, to your point, this has a lot to do with the size of the unit.
Jonathan: In New York, one of the big characteristics of this new development wave is size. The larger the better because of the premium for larger continuous space that is driving higher price per foot for larger spaces. The problem that we have now in the new development cycle is you can't build everything extremely large, because that market is very small. One of the biggest discussions about this new development boom over the last four to five years is that it is not about the number of units, it is about the price bandwidth that they were targeting to. Now, with a much more visceral horizon where you can see towers everywhere, consumers are starting to pull back a bit because there is competition and the sense of urgency is no longer there.
Nelson: It sounds like too much of a good thing, but if you are selling land for $800 to $1,000 a buildable foot, you have to sell condos at $2,500 a foot to make it work.
Miller: I agree, and land is the underlying reason for this new development boom. We are not quite building what the market is demanding, and it is driven by land prices. Developers who bought land two years ago have more wiggle room to adjust pricing because the pricing was set two years ago for the product that comes online today. The lower you paid for land, the more you are going to be able to adjust pricing to sell. Also, when developers are adjusting prices there is a rapid uptick in sales activity. That is an important component to frame the story of what is actually happening.
James: How much of the pipeline is rental, how much is condo, and what is it going to take to fill these apartments?
Miller: The actual number of units is not the problem, but all the rental product for the most part is luxury product. In the luxury market, the top 10 to 20 percent of the market, rents are not trending up, in best cases they are flat, and in many cases they are slipping or we are seeing a record number of landlord concessions.
Nelson: Without a 421a, I don't even know how you build rental right now. We are not selling land right now for rental, so we just need to get through this batch of available units.
Miller: You have to have land prices to settle back down, and you have to absorb what you have already built. Generally, what you see when you break down rents borough wide, say in Brooklyn, you're seeing soft at the top, very strong in the middle, but we are starting to see the growth slow, even in the lower end because of affordability. One of the characteristics of this development boom is this outward radio push further out, so now we are seeing record sales activity in Westchester, Fairfield County, and all of Long Island, excluding the Hamptons. The suburban markets are benefiting from this in terms of the number of sales, as people are in search for affordability.
Nelson: How many years will it take to absorb the luxury units on the market?
Miller: If you look at all new luxury development which is generally heavily filled north of $4 million, the overall product that is coming through the pipeline is a little over five years. It skews much longer when you move up in price. There is not an infinite number of $10 million plus buyers, and we hit that saturation point about a year ago. Everyone is starting to realize this, and it may end up resulting in future projects not being built.