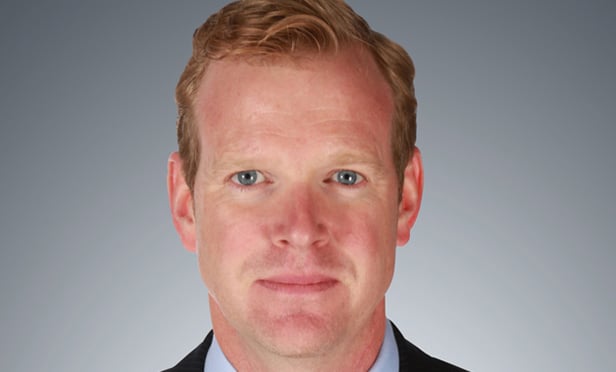 NEW YORK CITY—For the August 2016 Full Nelson, I had the pleasure of sitting down with Conrad Weymann, Founder and Partner of Mallory Capital Group, to discuss the shift to value-added strategies by institutional investors.
James Nelson: Please tell us about Mallory Capital and what is it that you do.
Conrad Weymann: Mallory Capital Group is a private placement agent. We raise money for private equity managers of private equity funds, both in private equity and private real estate. Beyond those strategies we raise money primarily from institutional investors to invest in their offerings.
Nelson: Do you need to be a licensed broker dealer?
Weymann: Yes, you do. What we are selling are securities. To sell securities you must be an SEC licensed broker dealer, which Mallory Capital is.
Nelson: What type of institutional profiles are out there? Who are your typical investors?
Weymann: Our investors really run the gamut on the institutional community from cyber and wealth funds, public and private pension funds, insurance companies, foundations, endowments, and family offices.
Nelson: What are the different types of investments that those groups look for?
Weymann: On the private side that we deal with, it would be private equity funds, buyout funds, or growth equity funds for the growth of the business. Certainly for the real estate area it's a big part of the private market, and we do a lot there. There is more growth now in infrastructure funds than ever before, and there is also some private debt that is raised. We deal with all those strategies that are on the "private" side.
Nelson: It would seem that the sovereign wealth funds are usually doing the larger trophy assets that they will buy direct. Is it the family offices and endowments who are most active in the middle market real estate product?
Weymann: They are, and in fact the family offices have always been an investor in real estate for a number of reasons. They look at it as an inflation hedge, which it certainly is. Now we have not had much inflation since the early 80s, but at some point that may come back. In addition to that, in real estate you participate in the growth of the economy as well as a real estate investment typically generates income. So it is really a three pieces of return that interest family offices and other sets of investors out there.
Nelson: Are family offices looking to buy at the asset level or are they typically doing this with asset managers?
Weymann: Typically, in the area where we primarily focus, smaller funds in the one, two, and three hundred million range, they work with fund managers. In this market today there is a shift towards value add, which means that managers who get a hold of the property, reposition and repurpose the asset, and bring value from that activity. They bring up the rent role and increase the NOI, effectively. This is the kind of return that people want to have. We tend to focus on those kinds of funds.
Nelson: Last year in New York was a record year with $74.5 billion in sales, and the rest of the US experiences similar type activity. Do you expect that trend to continue?
Weymann: We think 2016 will be another record kind of a year. 2015 was the largest capital raise year since 2010. Although interestingly, the number of funds that participated was greater also. The size of the funds tended to be decreased, and I think that is because folks want to get closer to the asset.
Nelson: What advice would you give to someone who is looking to start a fund?
Weymann: I would say they should get with a fund management group. To start from scratch with a new fund management is very difficult. You need a group that has been together for a long period of time investing in strategies that they hope to go forward with, and have a successful track record. All of that takes time, it is expensive, and frankly, many investors do not like to invest in first time funds. It is very difficult to get those funds raised. The way to go is to align themselves with an experienced fund management group.