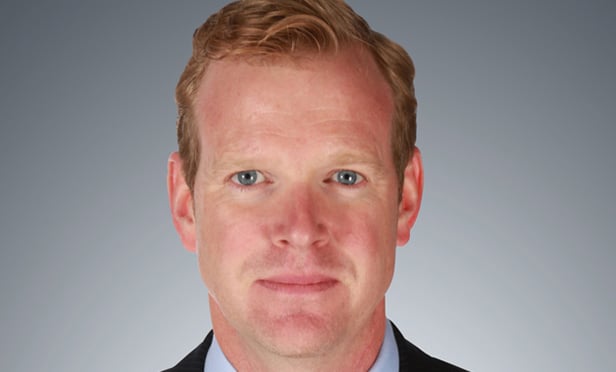 NEW YORK CITY—For the April 2017 Full Nelson, I had the pleasure of sitting down with Joe Swingle, managing director, Cushman & Wakefield, who discussed my career, my team, and my thoughts on the state of the market.
Joe Swingle: Historically, very few people plan to make a career in commercial real estate, it's normally an evolution. How did you enter this business?
James Nelson: It was entirely luck to get into this business. Senior year in college, all of my friends already had jobs at investment banks and I had no idea what I wanted to do. So I went up to the career service center, and as luck would have it, the resume deadline was that day for Massey Knakal. I did not know anything about real estate, I did not have any connections, but they did not require a cover letter so I said, well I'm here might as well apply. I later found out that I was only one of two candidates and I happened to be their second choice. The first candidate ended up taking the job with Paul Massey, but Bob Knakal decided that he needed an additional associate. They were willing to give me a shot and the rest is history.
Swingle: In this business, behind every great person is a great team. Can you tell me a little bit about your team you have developed and what do you focus on?
Nelson: The team is such a huge part of being of service to our clients and to make sure they receive the best possible outcome. Starting early on, 18 years ago, bringing on associates who could help with the day to day and really growing it is really what is needed today to get the best possible outcome. So I have executors on the team who handle each asset class, I've got a dedicated analyst who helps underwrite the opportunities and helps with the marketing packages. Then I started building out a retail leasing and a finance line because we are finding that investors looking to buy mixed-use property need intel on retail rents, and what type of financing they can achieve for us to be able to deliver it on a silver platter. It has been very helpful to them.
Swingle: Cushman & Wakefield just recognized you as the top performing producing investment sales broker for 2016. That's quite an accomplishment. Tell us about your journey to get to this point.
Nelson: Well, I've got to say luck certainly had a big part in it and there's a lot of talented brokers at Cushman. For us and for the team it is really doing the same thing year after year. Even looking back at 2009, sometimes you cannot control the market. The market dropped 90% that year. A lot of our competitors said they were taking the year off, traveling to Europe, or said they were going to write a book. We just kept at it looking for the next opportunity. I think it is having that focus, but really at the end of the day, figuring out how to best serve the clients. If you are just in this business for yourself, whatever the short term gain is to make the highest commission you can in the moment, that is not a recipe for success, and so I think you really have to have that long term perspective for the client where they know you are a trusted advisor and you are looking out for their best interest and sometimes it clicks and last year we were very lucky to end up where we did.
Swingle: We work for a powerful company and it's a very strong global brand. Please tell us the value you believe Cushman & Wakefield brings to your clients.
Nelson: Being at Massey Knakal for 16 of the last 18 years of my career, I know all about working at a regional firm where back in the day we had four offices and three service lines: sales, finance and retail leasing. To go to a firm like Cushman & Wakefield, global, full service, 240 offices around the world, and having the ability to serve all of our clients real estate needs has certainly been a game changer. I realized that for most of my career, I really looked at the business as a one dimensional basis. And yes, we had the ability to maybe help out with some leasing or some finance but really taking a more holistic approach and helping the client connect the dots is an amazing thing. It's a great thing when I have a friend who says, "James our business is looking to expand in Phoenix and we need office space," and to be able to pick up the phone and know that you are going to have a top notch professional who can service them in that market. I have really enjoyed getting to know the people at Cushman & Wakefield, and working with our management team and have the best possible outcome for our clients.
Swingle: It really is special, our reach is pretty much endless. You have closed hundreds of transactions over the years, there has got to be a few that are special. Can you tell us about a couple?
Nelson: With each sale, transaction, no two are alike. There are plenty of stories, we could take the rest of the day talking about it, but I think the ones which are most meaningful are certainly the ones that make a major impact whether it is on an organization or on the landscape. Two in particular that I can think about are Village Care of New York, a non-for-profit nursing home in the West Village. At the time, they occupied an antiquated building and their vision was to offer better care, and do a lot more outpatient work. They built a new facility and they needed to monetize their current location so we were able to put together a deal structure which allowed them to monetize what they had, build the new facility and then close and relocate after the new building was constructed. I love getting creative especially when it helps an organization, a non-for-profit, accomplish their needs. The other was our sale of what we call the Hudson Spire, which was a 1.2-million-square-foot development site on Tenth Avenue and 34th Street, for $238 million. I love land sales and thinking about all of the different nuances and the assemblage possibilities. One day there is going to be a 50 or 60-story tower there and we will be able to look at it and say that we had a small part in it.
Swingle: You mentioned the non-profits, I know that you donate a lot of time, effort and money to some different organizations. Are there a couple that you would like to speak about?
Nelson: Catalog for Giving supports local charities which benefit youth here in New York. It is so important to give back and invest in our community here. The Catalog looks for organizations which have been around for less than ten years, have operating budgets of less than a million dollars, and where we can make investments in a three year time period that make an exponential impact. I have really enjoyed getting to know a lot of the organizations and what spun out of that was what we call our Rising Realty Stars initiative, where we find internships with college age student within the real estate community. That has been a wonderful thing to be a part of. I am also heavily involved with REBNY, and currently on the commercial board of directors. REBNY has such an important mission advocating for our industry. Lastly, with Colgate University, my alma mater, I help them with their real estate council here in the city and connecting with the alums and bringing in undergrads in the city as well. I like to try to stay busy.
Swingle: I know you are in the office before 7 o'clock in the morning and you are here late, but I must say all work and no play can make for an uninteresting person and I know you are quite interesting. What do you do for fun, James?
Nelson: I have a lot of fun with my wife and my three sons who are 12, 9 and 6, so it is busy. I tell my team, "You think it is busy here in the office, come to my house at 7 o'clock at night, it is pretty crazy." All the activities on the weekends, which right now is water polo, basketball, and I had the opportunity to be the assistant coach my son's basketball team. I was a swimmer myself, and I don't know enough about basketball to take the lead but I was good enough to help with the ins and outs of the games.
Swingle: You are busy, around the clock it sounds like. Fact or fiction, is it true you used to bike from Connecticut into the office in Manhattan?
Nelson: That is true. Not round trip. You have to start very early in the morning to start in Greenwich and get to Midtown. It is about 40 miles and takes about two and a half hours. You have to go very early so you do not get run over by a bus or traffic, but coming back I would put the bike on the train, then get out and ride so I would not have to bike through the Bronx in rush hour.
Swingle: I'm assuming something led you to believe that would be a good idea, to ride your bike every day.
Nelson: I probably was not thinking too much at 4 o'clock in the morning when I would leave, but back in the day I was doing triathlons, and so I thought hey I have to commute to the office anyway might as well get a bike ride in. I cannot say I do that much more today although I do a couple races here and there, but right now it is spending time with the family on the weekends and playing a little water polo for myself.
Swingle: I know you must be asked this question several times a day. What type of market are we in, what does the market look like going forward?
Nelson: I think the term we use is cautiously optimistic. At the end of last year, leading up to the election, our investors said they were on the sidelines to see where this all goes. Now, in the New Year investors are off the sidelines and we are getting great activity on the listings that we have out in the marketplace. A lot of packages being requested, a lot of tours, but unfortunately not a lot of contracts signed. There is still some hesitation about the market. We hear a lot about the bid aspect but we see that closing very quickly. A lot of dry powder on the sidelines and at the end of the day it is New York City. Job growth numbers here are still fantastic, and people want to live, work and be here in the city. I think it is just a moment of time where investors get confidence again to step up. I think sellers are certainly recognizing the conditions of the market. It is a little more expensive to borrow money today but long term New York is where the opportunity is.